Temple planning students assess food security in Norristown, Pa.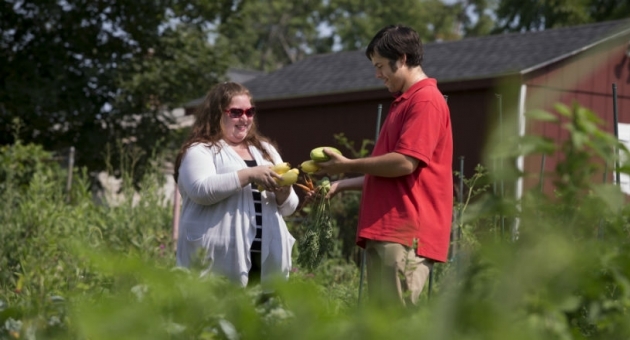 For some, their biggest food concern may simply be what to buy for dinner that night at the supermarket. For others, it's wondering where and when they will get their next meal.
Over the summer, a group of Temple planning students worked with officials and community activists in Norristown, Pa., to examine how easily members of their entire community—a population of nearly 35,000—can access safe, nutritious, affordable food.
"Quality, affordable food is essential to the well being of any community," said Deborah Howe, chair of the Department of Community and Regional Planning at Temple.
Howe's undergraduate senior capstone course "Community and Regional Planning Studio" recently presented the findings of a comprehensive "food system assessment" to the Norristown Municipal Council.
For the project, 14 students worked in four subcommittees to document existing conditions and provide recommendations relative to four overarching areas: transportation infrastructure and food accessibility; food programs sponsored by the Norristown School District; urban agriculture; and emergency food services such as food pantries and shelters.
The class studied local urban agriculture initiatives, such as the Norristown Farm Park, examined community walkability, and even spent time working in local food pantries to better understand the community's needs at the ground level.
One outcome of the assessment was the production of weekly calendar for local emergency food service providers detailing what was covered and where there may be gaps in emergency food services, said David Swedkowski, a graduate student in Temple's Community and Regional Planning program and a teaching assistant for the undergraduate planning studio.
The class suggested exploring backpack programs for school children. "More than 75 percent of children in the borough are eligible for free lunch programs, but what happens when they go home for dinner or on weekends or during the summer?" said Swedkowski.
"We also found that there are a number of vacant lots that could be used to develop community gardens; even the street trees provide an opportunity for urban gardening," he said.
"Efforts to support food sustainability are often fragmented," said Tom McGlynn, one of the founders of Feed the Burbs, a network of sustainability experts specializing in edible landscapes within suburban communities. "This project got everyone together in the same room talking about food security,"
"The assessment provides the groundwork to concurrently work together and develop even broader, multi-municipal initiatives," McGlynn said.