'Philadelphia Explained' exhibit continues to amaze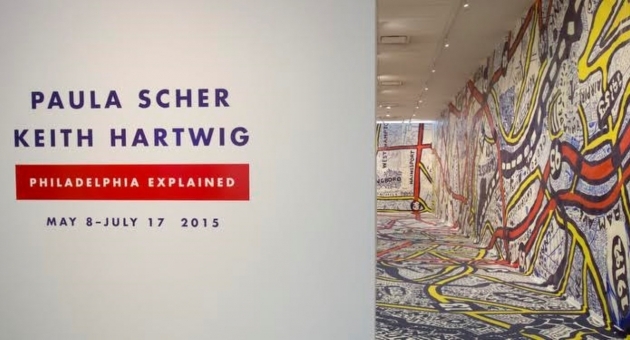 Paula Scher, TYL '70, and Keith Hartwig, TYL '11, collaborated on the unique Philadelphia Explained exhibit, open to the public now through July 17. The large-scale installation provides a look at the entire city of Philadelphia through a hand-painted map that covers the walls and floor of Temple Contemporary.
As part of the Distinguished Alumni Mentoring Program at Tyler School of Art, Scher enlisted Hartwig as her mentee, along with the help of 153 student participants to create the installation. Read more about this massive collaboration, as noted in designboom.com.
—Erica Brooke Fajge