Temple participating in trial for new COPD treatment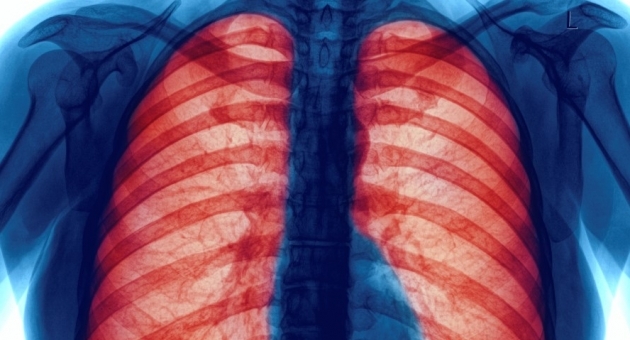 Courtesy of iStock photos
Temple University Hospital is the lead institution of three hospitals nationwide participating in a Phase II clinical trial on an investigational oral tablet therapy for chronic obstructive pulmonary disease (COPD). The trial is testing whether the drug will suppress inflammation and ease breathing for patients who suffer from moderate to severe COPD.
COPD refers to a group of diseases, including emphysema, chronic bronchitis and in some cases asthmatic bronchitis, that cause airflow blockage and breathing-related problems. According to the Centers for Disease Control and Prevention, COPD is the third-leading cause of death in the country and affects 24 million Americans. Symptoms include coughing, shortness of breath and sputum production.
"COPD is a very serious inflammatory lung disease," said Gerard Criner, director of the Temple Lung Center and national principal investigator of the trial. "Therapeutic options for COPD patients are limited, and there are no specific therapies for anti-inflammatory activities that are related to oxidant injuries, which are cells released in the body that cause inflammation in the lungs. The purpose of the trial is to see if this drug has anti-inflammatory, antioxidant properties in the lungs of people with COPD."
The study is testing a drug called YPL-001, which contains an herbal extract from a perennial plant called speedwell. The herb has been used as traditional medicine in Korea and China for more than 100 years to treat inflammatory diseases like asthma and COPD.
Study participants will orally receive either a low dose of 80 milligrams, a high dose of 160 milligrams or a placebo. Over a 60-day period, researchers will check respiratory symptoms on a daily basis to see if there is a change in the inflammatory profile in the lungs and blood.
The measure of success for the trial will be whether patients who receive the low or high dosage have improvement in inflammation due to COPD. If so, researchers will investigate which dose is more effective and move on to a Phase III trial to determine if the drug can prevent lung flare-ups.
"The biologic principle of this is to target a hole in our current therapy for COPD," said Criner, who designed the study in conjunction with Celerion Translational Research Organization and Yungjin Pharmaceutical. "The drug won't cure COPD, but we hope it will improve a patient's condition and decrease the flare-ups and exacerbations they have."
A total of 69 patients between the ages of 40 to 80 years of age who have been diagnosed with COPD will be enrolled in the trial across the three participating hospitals. Temple is currently screening and enrolling patients in this trial, which is being sponsored by Yungjin, the manufacturer of YPL-001. Interested individuals should contact Taylor Kenney, administrative specialist, at 215-707-8113 for more information.