Dental School offers free exams to nearby residents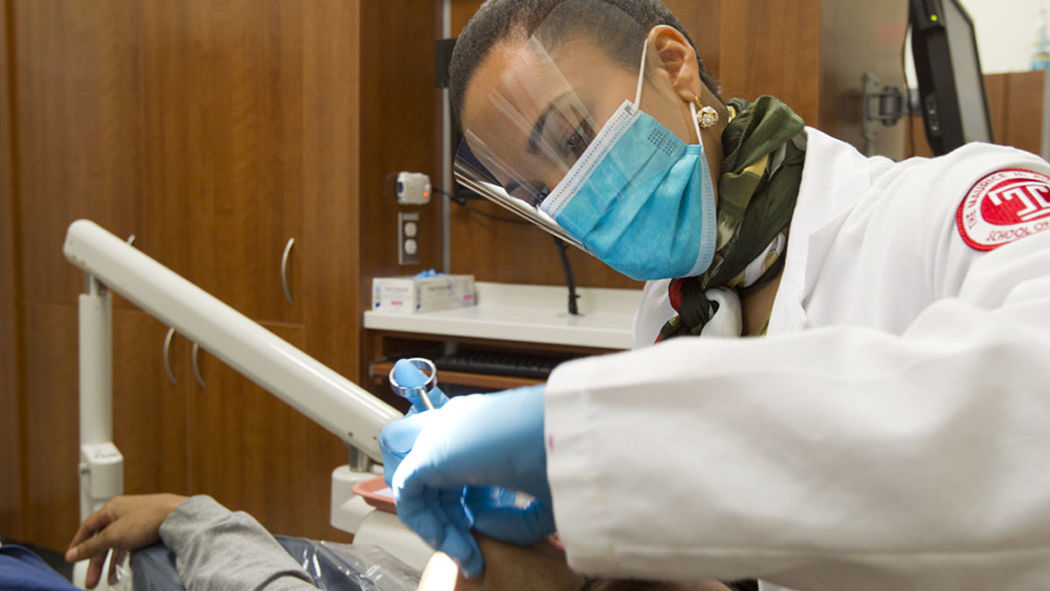 Temple's Kornberg School of Dentistry has begun a new initiative, offering free dental examinations to residents without dental insurance in the 19140 ZIP code, where the school is located. The program begins Sept. 14, and the free exams will be available until the end of March 2016.
A participant will receive an exam, X-rays and a check for cavities and gum disease and will leave with a treatment plan customized to his or her needs. If additional procedures are needed, the school provides information on options, including being treated by the school at its discounted prices. Kornberg is one of the lowest cost providers of dental care in the city.
While Kornberg offered three open screening days for community members in 2014, the 19140 program is the first time the school has undertaken anything on this scale. The idea originated during meetings with a committee formed by the New Vision Methodist Church, a neighbor of the Dental School, and in discussions with community members about the needs of 19140 residents. Kornberg is funding the initiative.
"Dental School leadership anticipated the need for increased connection with the community in North Philadelphia," said Amid Ismail, dean of Kornberg. "As an educational and patient care center, we depend on this relationship. The mutual benefits are evident to me as the person responsible for preparing for the future."
The program will simultaneously fill a need for the resident dentists and dental students who conduct the exams and the follow-up care under the supervision of the dental faculty.
Ismail noted that since Pennsylvania made cuts in coverage for many dental services under adult Medicaid, the school has experienced a 62 percent increase in the number of adult patients covered by Medicaid but a marked drop in many of the services that Medicaid no longer covers. For example, between 2010 and 2014, the number of crowns fitted has decreased 77 percent, and endodontic procedures performed, such as root canals, have decreased 44 percent. The additional patients seeking care at the school will help maintain the range of students' clinical experiences so they can meet their graduation requirements.
Radio spots and notices mailed to each household are alerting residents to the program, and the school has also informed churches and community organizations in the area.
—Theresa Everline