Posted
September 24, 2015
TUTV providing live coverage of papal visit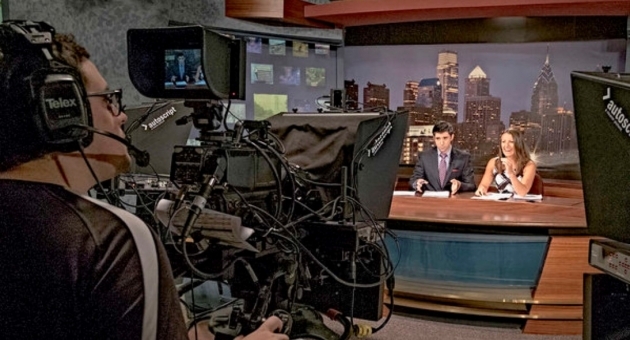 Ed Hille/Philadelphia Inquirer
TUTV, Temple University's digital cable station, is one of only two collegiate stations credentialed to provide live coverage of Pope Francis' appearances in Philadelphia this week.
Temple student journalists have prepared a variety of stories in advance and will also be broadcasting live from the Benjamin Franklin Parkway, standing shoulder to shoulder with their professional counterparts.
As many as 17 student journalists could be involved in the coverage, from directing, field producing, reporting, editing and writing, Associate Professor Paul Gluck, TUTV's general manager, told The Philadelphia Inquirer.
"We can't think of a better opportunity to show them how to cover a world-class story than when it comes to your backyard," he told The Inquirer.
Lu Ann Cahn, a former NBC10 reporter, will anchor TUTV's coverage. She is director of career services for Temple's School of Media and Communication.
"This might be one of the biggest stories we're ever going to cover," senior Melissa Steininger told The Inquirer. "Something we're going to remember forever."
TUTV is broadcast in Philadelphia on Comcast Channel 50 and Verizon Channel 45 as well as streamed online at templetv.net.
Read more in this Philadelphia Inquirer article.