Temple faculty speak on Nutter's record
Two experts talk city issues on 'NewsWorks Tonight.'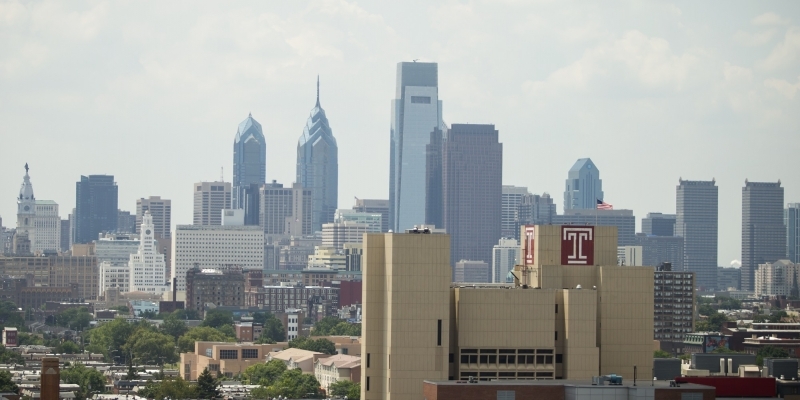 In the waning days of Philadelphia Mayor Michael Nutter's administration, two Temple faculty members have provided their expertise to a local daily radio show reviewing the 98th mayor's legacy.

Chair of the Department of Criminal Justice Jerry Ratcliffe and Associate Professor of Sociology Judith Levine offered insights related to their respective fields for WHYY-FM's NewsWorks Tonight ahead of the two-term mayor's departure.

Speaking to host Dave Heller last month, Ratcliffe applauded Nutter's recruitment of Philadelphia Police Commissioner Charles Ramsey as a significant step toward addressing crime in the nation's fifth largest city.

"The mayor's team sought far and wide to bring probably the most experienced police commissioner available in the country at the time to Philadelphia," said Ratcliffe.
Ratcliffe, who heads Temple's Center for Security and Crime Science, also spoke about the department's use of foot patrols and focus on data and analysis.
Weeks later, NewsWorks invited Levine to discuss Nutter's efforts to reduce the city's high poverty rate. Levine—whose 2013 book, Ain't No Trust: How Bosses, Boyfriends, and Bureaucrats Fail Low-Income Mothers and Why It Matters, was highlighted during the show—complimented the steps the city took under the Shared Prosperity Philadelphia Plan to better connect low-income residents to public benefits.

"What the Nutter administration has done is made it much easier for them to access the benefits to which they are eligible," Levine said.
During their segments, Ratcliffe and Levine also opined about priorities and programs that should be considered by Mayor-elect Jim Kenney's administration, which will be ushered in Jan. 4, 2016.
Related stories:
Faculty reflect on Ramsey's legacy as police commissioner
For women living in poverty, getting ahead is a matter of trust