President Theobald lays out roadmap for other universities
Temple's president discussed the university's commitment to affordability and quality at a higher education conference.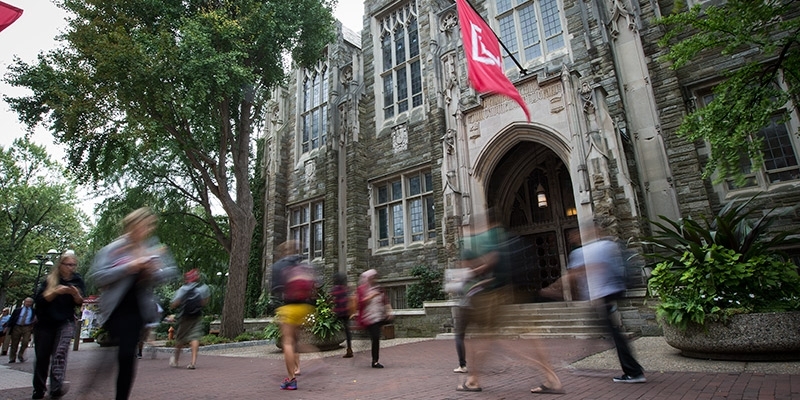 Under
President Neil D. Theobald
, Temple University has created "a series of reforms that may serve as a roadmap for other institutions" looking to remain affordable and attract lower-income students.
That's according to an article by
The Hechinger Report
, a nonprofit news organization that covers innovation and inequality in education. The article describes Theobald's role at Affording College: Costs, Debt and the Way Forward, a conference hosted last week by University of Southern California. Approximately 170 administrators, college presidents, financial aid experts and others attended the event.
Theobald―who spoke as part of a panel on the sustainability of the current college funding model―explained how Temple has soared during this challenging time in higher education. Under his leadership, the university has remained committed to quality instruction: Since 2012, Temple has hired about 200 tenured or tenure-track faculty.
Thanks in part to the program, roughly 600 more sophomores than last year are on track to graduate in four years. If they stay the course, they'll save approximately $20 million in college costs.  
Theobald also has been committed to providing access to higher education for talented students of all backgrounds. This year, the university introduced
the Temple Option, an alternative admission path
that opened doors to the university for 890 freshmen―including many first-generation college students and members of underrepresented minority groups―whose SAT scores did not capture their potential for success.
These efforts highlight Temple's unique value proposition of access, affordability and excellence. 
Related stories: