Reflecting on Justice Scalia's legacy
Professor Laura Little shares her thoughts on the justice's contributions to legal thought in the U.S.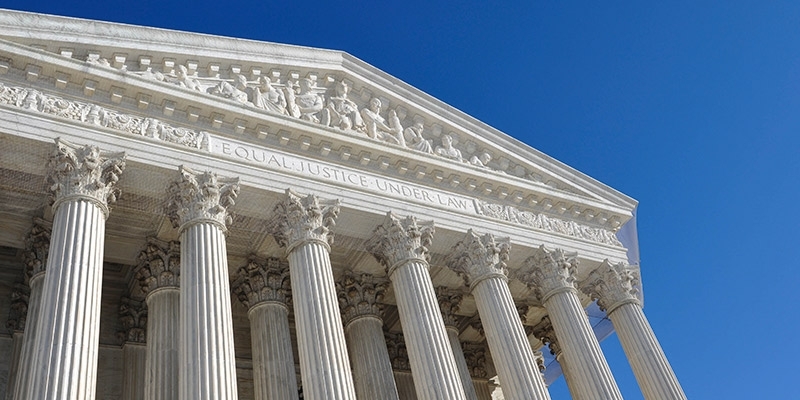 The recent death of Justice Antonin Scalia left a vacancy on the Supreme Court and a brewing political debate about appointing a replacement. Scalia, a conservative stalwart on the Court, was known for his colorful use of language in oral arguments, decisions and dissents.
"Upon taking the bench, he immediately enlivened oral arguments, energizing both his fellow justices and the advocates arguing before the court," said Laura Little, LAW '85, Charles Klein Professor of Law and Government in the Beasley School of Law at Temple University.
Textual originalism
Little, who served as a law clerk for Supreme Court Chief Justice William Rehnquist during the October Term 1986, uses Scalia's writings to teach law students about textual originalism. Scalia's decision in the District of Columbia v. Heller case is a particularly powerful example of his interpretation of the U.S. Constitution.
"He seemed to relish his role as a lightning rod."
-- Laura Little, Charles Klein Professor of Law and Government
"Scalia explained that textual originalism requires a judge to 'look for meaning in the governing text, ascribe to that text the meaning that it has borne from its inception, and reject judicial speculation about both the drafters' extra-textually derived purposes and the desirability of the fair reading's anticipated consequences,'" said Little.
"In other words, to interpret the Constitution, judges should inquire what the framers wanted the words to mean and should confine that inquiry to the framers' understanding, rather than modern concepts of what those words should mean," she added.
Little also uses Scalia's colorful and acerbic dissents to show law students the ways in which he sought to undermine the force of the majority opinions. (His use of the phrase "interpretive jiggery-pokery" in his dissent of the Court's Affordable Care Act ruling in 2015 received significant attention).
"He seemed to relish his role as a lightning rod," said Little. "This attracted considerable criticism, but also helped to raise the level of interest and intellectual discourse in the operations of the Court."
Filling a vacant seat
His passing leaves the nine-seat court down one justice during a presidential election and the court is expected to hear arguments in high-profile cases. With both sides citing high stakes, the political showdown over appointing a new justice is expected to intensify.
"On one hand, the framers of the Constitution must have envisioned a politicized process of appointing Supreme Court justices when they divided the process between two branches—the president who nominates and the Senate which renders advice and consent," Little said. "We should not be surprised that politics intersects with constitutional law in this context. And we should not be surprised the politics are particularly contentious in an era of divided government."
Little continued, "On the other hand, the Constitution clearly shows concern that the wheels of government continue to turn—even after deaths or during congressional breaks. We see this in provisions for recess appointments and presidential succession. One can only assume, therefore, that the framers assumed it was not only proper, but also necessary, for the president to make a nomination and the Senate to consider the nomination on the merits when there is almost a year left in the President's term."

Related stories:
Temple Law student shares thoughts on human rights
Temple faculty speak on Nutter's record
Free to be