President Neil D. Theobald makes case for vital state support
The university's president made the case for investing in Temple as the state budget impasse continues to delay vital funding.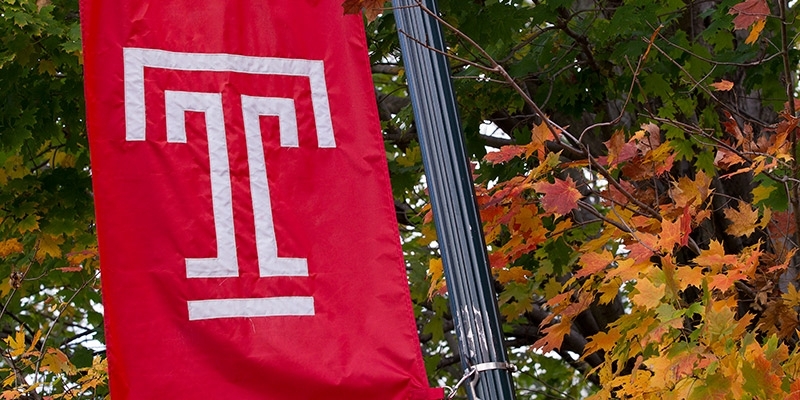 Facing a major budget deficit due to inaction from state leaders, Temple President Neil D. Theobald took the case for the university's funding to Harrisburg on Wednesday.
Testifying before the state Senate and House Appropriations committees, Theobald said Temple has done its job providing high-quality education and healthcare to Pennsylvania residents, but needs support from the commonwealth to continue its mission.
"Pennsylvania wins when its elected leaders invest in Temple University."
-- Temple President Neil D. Theobald
"The vital relationship between Temple and the commonwealth is based on a simple understanding: We provide access to an affordable, excellent education and groundbreaking research and healthcare for hundreds of thousands of Pennsylvanians," Theobald said. "In return, you, as representatives of the people of Pennsylvania, help to support state-related institutions like Temple."
Theobald's testimony came at a critical time for Pennsylvania's state-related universities, which have not received their annual support from the commonwealth this fiscal year. Some state funding for community colleges and public schools has been released, but Temple, Lincoln, Penn State and Pitt have received nothing, as the universities' presidents made clear in a recent joint letter.
Due to the eight-month delay in the commonwealth appropriation for state-related schools, Temple faces a $175 million budget deficit―nearly $150 million for education and another $26 million for healthcare.
"The implications are quite real and significant," Theobald said, warning of the potential for crippling reductions in personnel and services.
The president appeared in Harrisburg alongside the president of Lincoln, the chancellor of Pitt and the provost of Penn State. The four leaders held a press conference late in the afternoon to address the dire consequences of the budget impasse.
During his testimony, Theobald discussed how Temple provides a major return on the commonwealth's investment. He focused on three main areas.
First he talked about Temple Option, which provides access to a high-quality education for talented students whose standardized test scores do not match their potential for success. About 20 percent of freshmen this year used Temple Option, and their academic performance has been on par with that of their peers, Theobald said.

The president then noted that Fly in 4 is helping raise the university's expected four-year graduation rate. This year 600 more sophomores than in last year's sophomore class are on track to graduate in four years.

Finally, Theobald emphasized the vital role Temple University Hospital plays in Philadelphia, the only major city in the U.S. without a public hospital. In 2015 Temple treated 200,000 patients in its emergency room who lacked private insurance. "That is a huge return on investment for the commonwealth," Theobald said.
The president is asking Temple's alumni, faculty, staff and students to engage in the next phase of a campaign to build support for the university. Lend your support by signing up to be a member of TALON, the Temple Advocates Legislative Outreach Network.
"Pennsylvania wins when its elected leaders invest in Temple University," Theobald said. "I urge everyone who has an interest in access and affordability in higher education, and in quality healthcare for residents of our city, to become advocates."
Related stories:
Temple's affordability initiatives praised by state leaders
Temple University president testifies before House Appropriations Committee