Institute on Disabilities' 'Fierce' play, exhibit in spotlight
The exhibit and stage production tell the story of the intellectual disability rights movement in Pennsylvania.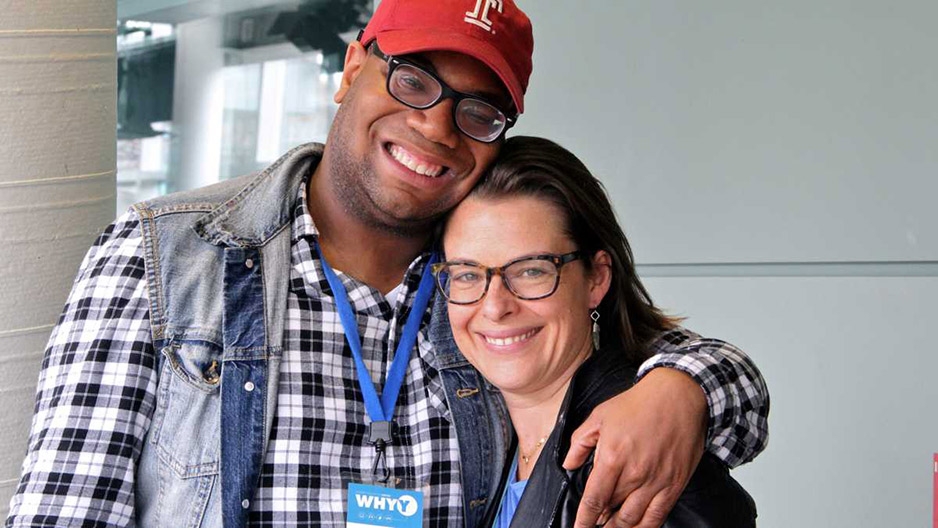 Temple's Institute on Disabilities' A Fierce Kind of Love—a year-long initiative exploring the untold story of Pennsylvania's intellectual disability rights movement through a photography exhibit, play and storytelling events—earned the media spotlight and glowing reviews in late March and early April.
"Pennsylvania has a unique role in this civil rights story."
-- Lisa Sonneborn, TFM '98
Coverage included a story on the front page of
The Philadelphia Inquirer's
Style and Soul section by Samantha Melamed ("
The Pennsylvania civil-rights story you were never told
"); a report by WHYY-FM's
Morning Edition
host Jennifer Lynn ("
Temple's 'Fierce' new play shines new light on the developmentally disabled
"); a column by Ronnie Polaneczky of
The Philadelphia Daily News
("
The best play you may never see
," the headline acknowledging the play's sold-out status); and a story by
Metro's
Sam Newhouse ("
Stories of people with intellectual disabilities brought into light
").
"Pennsylvania has a unique role in this civil rights story," the project's producer, Lisa Sonneborn, TFM '98, of the Institute on Disabilities, told the Inquirer. "We were the first state to open our schools to kids with disabilities, we were one of the first states to embark on a journey of deinstitutionalization. But the people who made that history were getting older, and we were losing them and losing their stories."
The cast of the play, which celebrates the role of the activists, advocates, parents and siblings who struggled for equality and inclusion, includes men and women with intellectual disabilities.
"How can we call ourselves a great nation if we don't include all people," Shawn Aleong, one of the actors who is also taking courses at Temple, told WHYY-FM.
Although no tickets remain for any of the play's remaining performances, you can see the powerful audio and photo exhibit "Here: Stories from Selinsgrove Center and KenCrest Services" at City Hall in Philadelphia through May 6, 2016. The exhibit is free and open to the public.