Temple announces tuition rates and enhancements
Effective for the fall 2016 semester, changes to tuition structure will incentivize students to take more credits.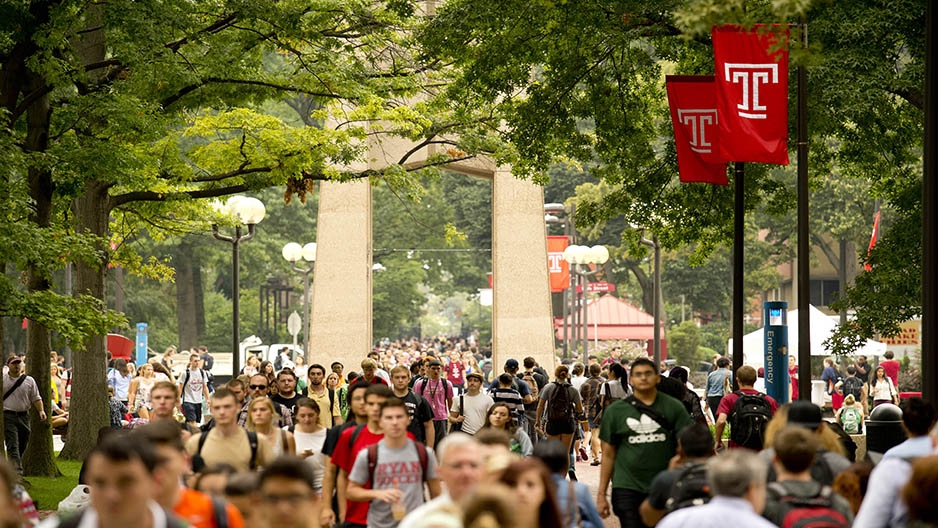 Temple University's Board of Trustees on July 12 approved a 2.8 percent increase for 2016–2017 undergraduate and graduate base tuition for both in-state and out-of-state students. This increase, however, will be offset for more than half of Temple's undergraduate student body due to the elimination of an upper-level tuition differential for juniors and seniors.

Due to this change, upperclassmen who are Pennsylvania residents will see a 0.01 percent decrease in base tuition while out-of-state juniors and seniors will experience a base tuition increase of 0.7 percent.

Base tuition will be $15,384 for Pennsylvania residents and $26,376 for out-of-state students. Mandatory fees will increase $100 a year, to $890. This increase, just the second since 2009, supports student services, especially in the areas of counseling, online research databases and recreation.

In addition to setting annual tuition rates, Temple has simplified its tuition structure to incentivize students to take additional credits so they can graduate on time and limit debt.

These important tuition structure enhancements include:

· Eliminating the upper-level tuition differential of $1,000 per year paid by juniors and seniors (students with 60 or more credits). This means tuition rates will no longer increase by $1,000 in the junior and senior years.

· Increasing the number of credits covered by full-time tuition from 17 to 18. This change allows students to take a sixth class each semester at no extra charge, facilitating four-year or accelerated graduation plans and limiting student debt.

· Standardizing credit-hour rates for both part-time and overload credits. This means that the cost per credit will no longer increase as a student moves from part-time (11 credits or fewer) to full-time (12 to 18 credits) to overload (now 19 credits or more). The cost per credit hour will now decrease once a student reaches the 12-credit full-time threshold, thereby incentivizing students to take additional credits.

These changes will take effect for the fall 2016 semester.

Contractual obligations for salaries and benefits are the primary cost drivers in Temple's $1.4 billion budget, which includes a 1 percent cut across all administrative units.

View the Temple University 2016–2017 Tuition Rate Schedule or access Temple's Tuition Calculator by visiting the Bursar's Office website.