Owls shine in media spotlight during conventions
From C-SPAN to MSNBC to Time, Owls were everywhere in convention coverage.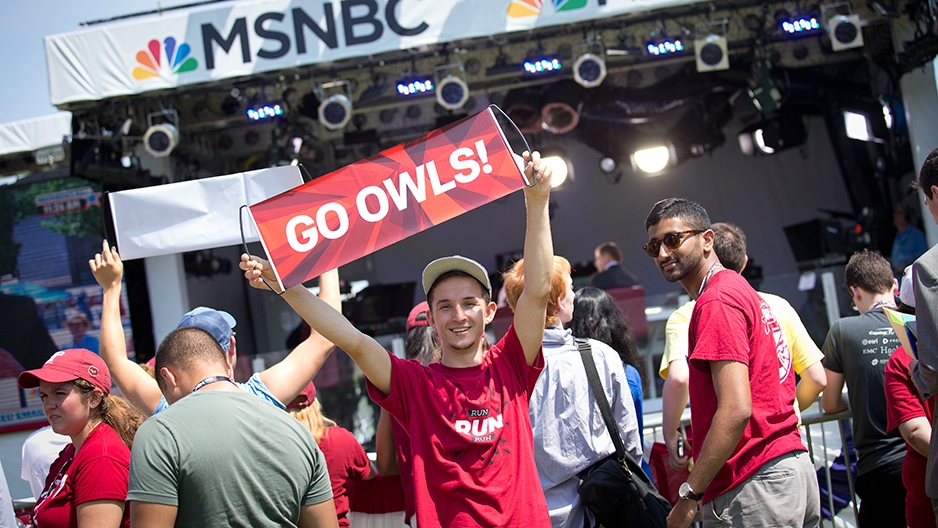 When the world fixed its eyes on Cleveland and Philadelphia for the national political conventions, they caught sight of the take-charge spirit that sets Temple students and faculty apart.

From appearing live on C-SPAN and MSNBC, to reporting on the convention for news outlets as far away as Anchorage, Alaska, Temple Owls used their energy, expertise and uncommon drive to shine in the media spotlight surrounding the conventions.

Students show off their skills
One of the most frequent sources of media attention for Temple during the conventions was Temple DNC News, the program from the School of Media and Communication that paired students with media outlets across the country that could not afford to send a correspondent to the convention. The students reported on the DNC for their assigned outlets in exchange for a stipend.

The program was such an innovative idea that WHYY, 6ABC and PhillyVoice all covered it. The Associated Press produced a video that showed some of the student journalists in action.

That wasn't the only coverage Temple students got during the DNC. Students who interned or volunteered at the convention through Temple's partnership with The Washington Center were recognized in an article in the Philadelphia Inquirer. Temple students also took part in the Republican National Convention the week before through that same partnership.

Several students got in front of a national TV audience on the first day of the DNC when they donned their cherry and white and went down to the Independence Mall set of MSNBC Live with Tamron Hall. The host―a Temple trustee and 1992 graduate of the School of Media and Communication―showed her school spirit by tweeting a photo of herself on set in a Temple hat.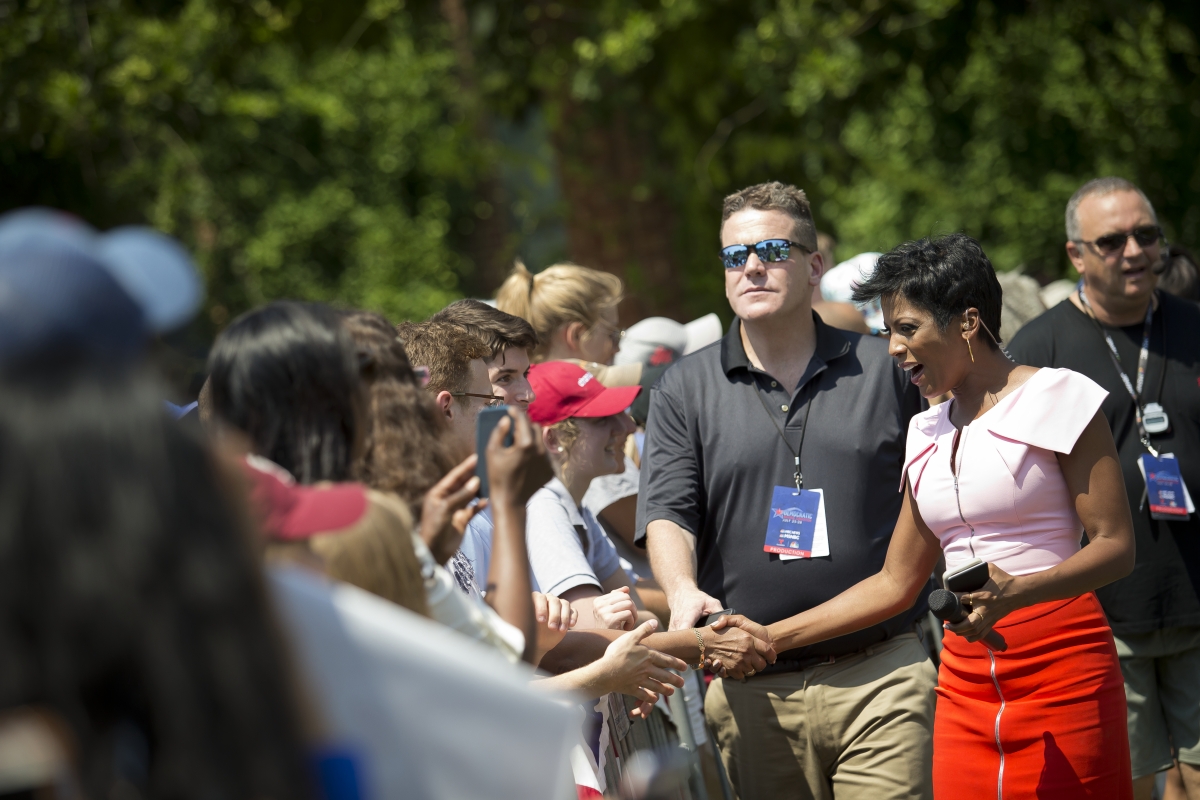 Photography by: Ryan Brandenberg
Tamron Hall greets Temple University students in the crowd of her daily show, which filmed from Independence Mall during the 2016 Democratic National Convention in Philadelphia.


Faculty demonstrate their expertise
Unsurprisingly, many reporters covering the conventions turned to Temple experts for help explaining election politics and policy.

Robin Kolodny, chair and professor of political science, was a featured guest on C-SPAN's Washington Journal. Her appearance included questions from callers at home and a conversation with host Peter Slen about Hillary Clinton's history-making campaign.   

Kolodny appeared on the show on the morning of the convention's last day, when Clinton spoke as the first-ever female presidential nominee of a major party. That phenomenon was also discussed on NBCNews.com by Heather LaMarre, associate professor of strategic communication, and in the Pittsburgh Post-Gazette by Abbe Depretis, assistant professor of instruction in strategic communication.

Michael Hagen, associate professor of political science, helped PolitiFact Pennsylvania fact check a claim about Clinton. On the other side of the political fence, Donald Trump's rhetoric was discussed on Time magazine's website by Bruce Hardy, assistant professor of strategic communication.

Faculty appearances in the press weren't all so serious, though. Hardy also spoke to PhillyVoice about why politicians always pose for photo-ops with food. And Nyron Crawford, assistant professor of political science, and Donnalyn Pompper, SMC '95, '01, professor of strategic communication, helped Philly.com answer the question: "How do you talk to your kids about Hillary Clinton?"