The NFL draft is coming to Philadelphia in 2017 and is expected to generate more than $80 million for the local economy.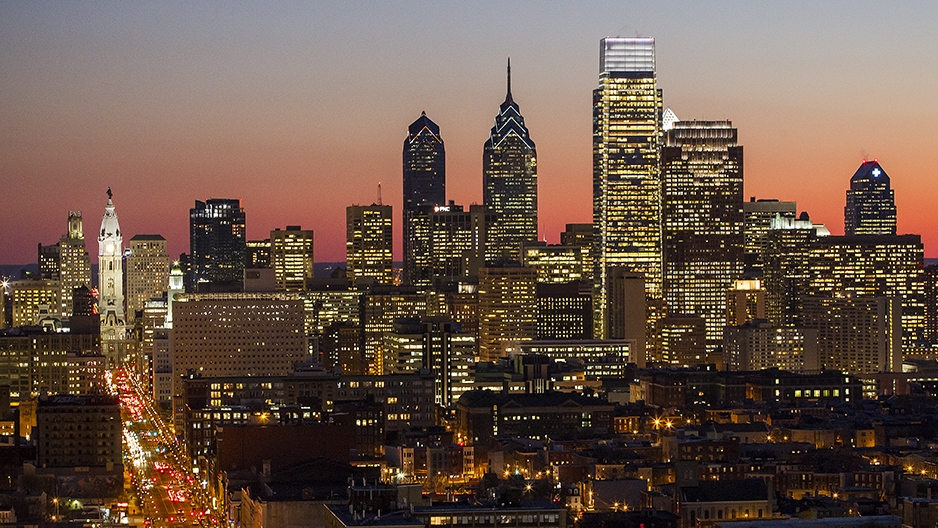 On Thursday, Sept. 1, the National Football League and Mayor Jim Kenney announced the NFL draft is moving from Chicago to Philadelphia in 2017.
The draft, which will take place Apr. 27–29, 2017 on the Benjamin Franklin Parkway, is expected to draw more 200,000 fans to the City of Brotherly Love. Jeremy Jordan, director of Temple University's Sport Industry Research Center and an associate professor in the School of Sport, Tourism and Hospitality Management, researched the economic impact of the draft on Chicago and believes the event moving to Philadelphia will be an economic boom for the city.
"What we found was over the two years that Chicago hosted the draft the economic impact was consistent," Jordan told the Philadelphia Business Journal. "It was $81 million and about the same amount the second year."
It will be the third marquee event to land in Philadelphia in the same number of years, following Pope Francis's visit in 2015 and the 2016 Democratic National Convention, which will further showcase the city on a wide scale.
"There's quite a bit of media attention on the event and a lot of showcasing for the host city," he told the paper. "[ESPN's] SportsCenter and the NFL Network spent a week highlighting Chicago as a destination, and I think Philadelphia should expect the same thing."
Jordan also addressed the potential downside of the city hosting such high profile events, from traffic and road closures to the use of public funding. "I am sure some people will question the spending of public dollars [on hosting the draft], but in Chicago the return greatly exceeded its investment. I think it's a great thing for Philadelphia that the draft is coming here."
In addition to the Philadelphia Business Journal, Jordan spoke about the draft with CBS 3, FOX 29 and PhillyVoice.