Looking back at Welcome Week 2016
From giant slides to a BBQ with the president, Temple's Welcome Week looks to enhance student engagement with the university. 
What's the best and most fun way for new students to get to know their campus? A bird's eye view from atop a Ferris wheel.
This scene isn't just a pipedream, it was a campus turned carnival—the Cherry and White Palooza—during Temple's 2016 Welcome Week.
Last week, the Class of 2020—Temple's largest and most academically accomplished class—settled into their residence halls and were able to dive into campus life thanks to a brag-worthy Welcome Week planned by Temple's Student Activities.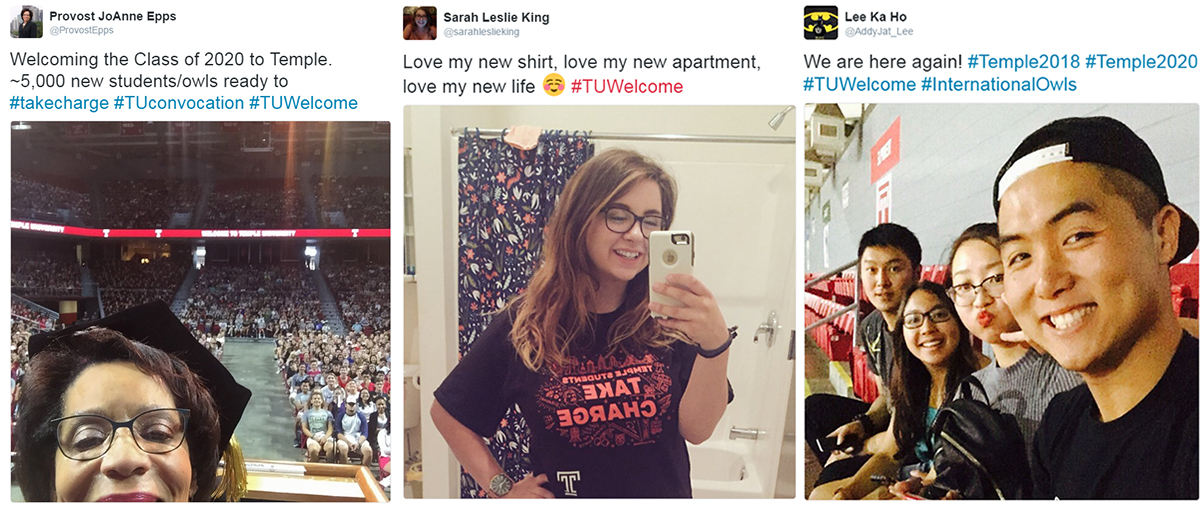 Students celebrated the start of the new school year on social media, and Provost JoAnne Epps took her first-ever selfie with the Class of 2020 at Convocation. 
President Richard Englert and Provost JoAnne Epps officially welcomed the newest Owls to Temple during Convocation. Students later had a chance to bond—and duke it out—at Geasey Field for the annual residence hall tug-of-war tournament. And if students wanted to find additional opportunities to get involved, all they had to do was head over to Templefest, which had Liacouras Walk buzzing with dozens of student organizations hoping to recruit new members.
Temple knows how to throw a party, but why does Temple put such great effort into the student experience? The Philadelphia Inquirer had the same question.
"The more connected students feel to Temple from day one, the better their experiences," Stephanie Ives, Temple's dean of students, told the paper. "We want that experience to start right from the very beginning of getting them connected, getting them engaged, and giving them a sense of all Temple has to offer, because every student here is different."