Posted
September 13, 2016
Temple shines in national rankings
High marks for undergrad business, entrepreneurship and quality of life were earned by the university.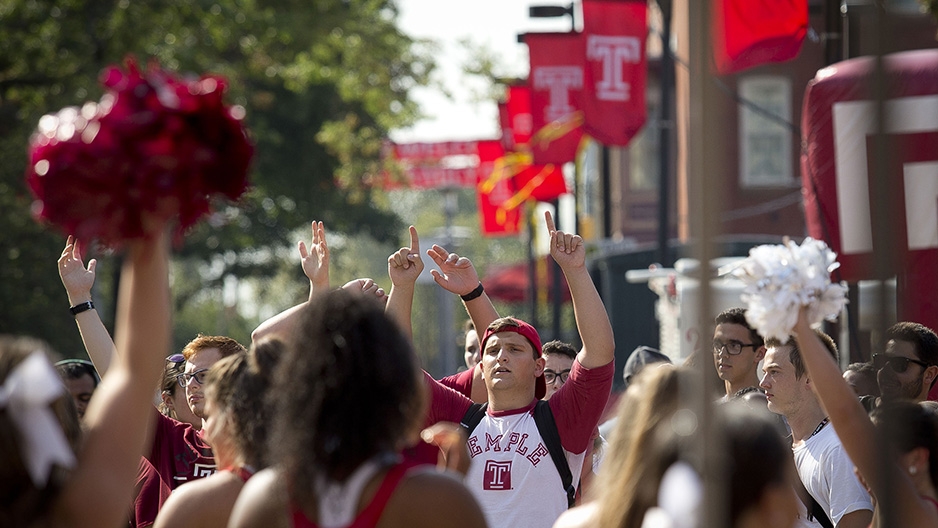 Along with the start of classes, the end of summer signals the arrival of fall rankings season. Several national sources have released their latest college rankings, including U.S. News & World Report, the Princeton Review, Washington Monthly and MONEY, and there is plenty of good news for Temple.

U.S. News: business breaks into top 50
The big story emerging from the 2017 edition of Best Colleges, U.S. News' annual ranking of undergraduate programs nationwide, is the stunning rise of Temple's undergrad business programs at the Fox School of Business. Temple's undergraduate business programs vaulted 13 spots to No. 48, breaking into the top 50 for the first time in school history.
Temple's overall rank in Best Colleges is now 118 out of 231 ranked national universities. Fueled by outstanding results in key measures such as graduation rate performance (now No. 20 in the nation) and freshman retention, Temple's score—the number U.S News uses to calculate rankings—jumped an unprecedented four points. Even so, the debut of dozens of new schools in the national universities category kept Temple from topping last year's record-high ranking of 115. Temple has risen 14 spots in the Best Colleges rankings since the 2012 edition.
Temple also earned a spot among U.S. News' Best Colleges for Veterans for the fourth consecutive edition, ranking No. 78 nationally.
"I'm gratified to see Temple's momentum reflected in national rankings, but it's even more gratifying to know that our long-term rise in rankings is a product our graduation rates and other mission-critical measures," said Temple President Richard M. Englert. "That's a direct reflection of Temple's fundamental source of strength: the quality and hard work of our students and our faculty."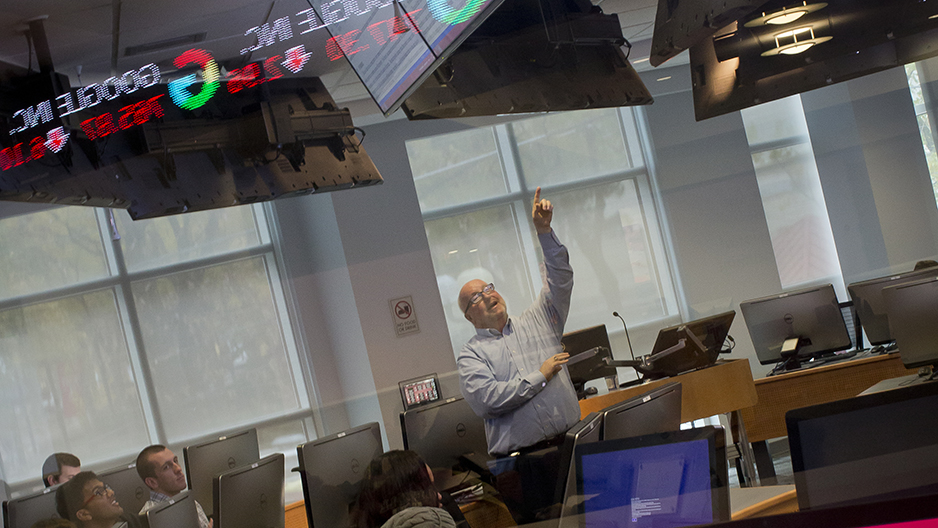 Photography by: Ryan Brandenberg
Princeton Review: entrepreneurship and campus life
National recognition for Temple's programs for business-focused undergraduates also was a theme in the latest edition of the Princeton Review's annual guidebook, The Best 381 Colleges, which ranked Temple No. 8 in the nation among "Top Colleges for Entrepreneurship." Temple, which was ranked No. 11 last year, has been ranked among the top 13 for entrepreneurship by the Princeton Review for five consecutive years.
The Princeton Review, which is based on surveys of students, gave the university its highest-ever score of 90 for "Quality of Life," up three points from last year's edition and 20 points since the 2014 edition.
The Princeton Review's surveys praised Temple for a wide range of student-friendly attributes:
"students are happy,"
"internships are widely available,"
"students love Philadelphia",
"easy to get around campus,"
"recreation facilities are great,"
and "everyone loves the Owls."
Temple was also listed among the nation's "Green Colleges" in The Best 381 Colleges.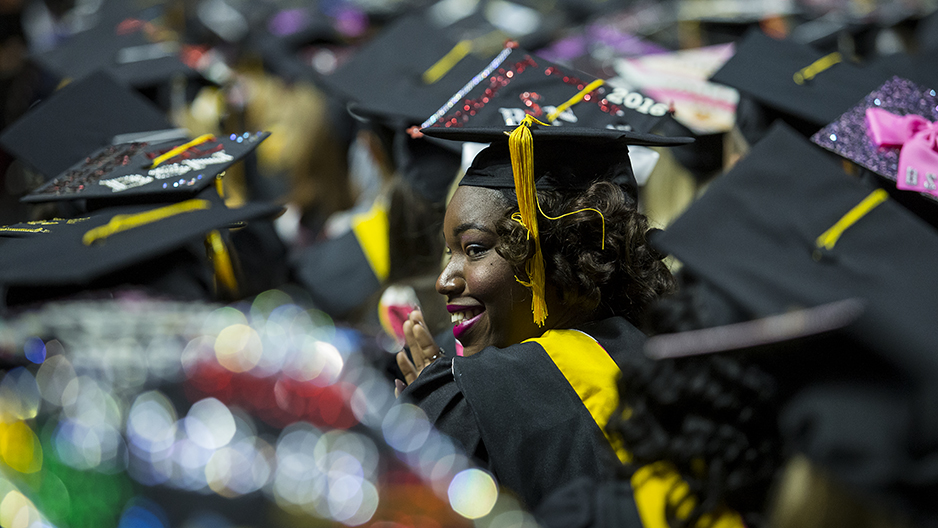 Photography by: Joseph Labolito 
Washington Monthly and MONEY: rapid rise
Washington Monthly, a relative newcomer to the world of college rankings, ranked Temple No. 110 among national universities in their 2016 College Guide and Rankings, a remarkable 28-spot jump since 2015. Temple has climbed 85 spots in only four years.
The Washington Monthly rankings' methodology is unusual among college rankings for attempting to rate schools based on their "contribution to the public good" in three categories: "social mobility (recruiting and graduating low-income students), research (producing cutting-edge scholarship and PhDs) and service (encouraging students to give something back to their country)."
Temple also is up sharply according to MONEY's Best Colleges, another new player on the rankings scene. MONEY ranked Temple No. 303 nationally among 705 colleges and universities—a rank that's deceptively low because Temple is lumped together with schools of all types, including smaller liberal arts colleges, a separate category in most rankings. Last year, MONEY ranked Temple No. 399.
Google Scholar citations: research clout
More good news for Temple recently arrived from Cybermetrics Lab, the source of another new ranking. Cymbermetrics' analysis of Google Scholar citations of faculty work from universities around the world—a measure of the influence of the research and scholarship produced by Temple faculty members—placed Temple at No. 18, ahead of institutions including Princeton (19), New York University (25) and the University of Pennsylvania (44).
"When Temple's academic reputation increases, the value of every Temple degree increases," said President Englert. "That's what motivates us to keep telling the story of Temple's ascent as a great university."