An elevated research profile
A new global ranking of faculty research citations places Temple at No. 18.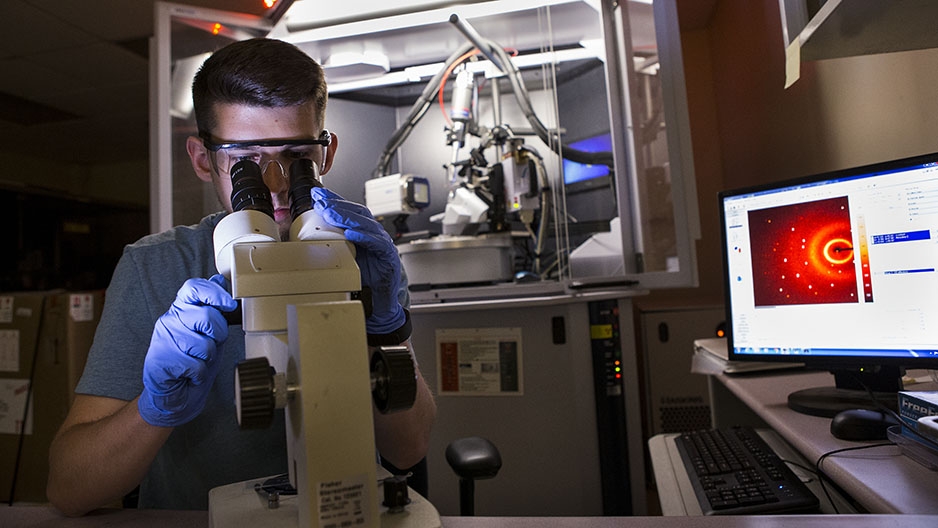 When it comes to scholarly authority, Temple is decidedly a leader. A new ranking of Google Scholar citations of faculty work from universities around the world placed Temple at No. 18, ahead of institutions including Princeton (19), New York University (25) and the University of Pennsylvania (44).
The rankings, compiled by the Cybermetrics Lab, show research produced by the top 10 Temple faculty member profiles yielded nearly 895,000 citations—which is one definitive way to measure the impact and influence of published research.
The announcement is the latest notable achievement for the university's research enterprise, which has been experiencing a surge in momentum. Other recent accomplishments include Temple's ascent to the top tier of the Carnegie Classification of Institutions of Higher Education, record expenditures of more than $240 million in 2015 and the recognition of faculty who have produced some of the most cited papers of all time.
"This is a snapshot of Temple at this moment," said Michael Klein, dean of the College of Science and Technology and director of the Institute for Computational Molecular Science. "It's just one number, but it's telling us that some of the most highly cited scholars on the planet are Temple University faculty."  
Google Scholar's top cited faculty aren't limited to science and technology disciplines—they represent diverse fields that span across the university, from the College of Liberal Arts to the Fox Chase Cancer Center to the Lewis Katz School of Medicine.
Equally impressive as the depth of Temple's faculty expertise is the university's movement in the ranking—up 11 spots over the course of a year, from No. 29 in 2015.
"Temple's ranking at 18 reflects that we have transformed ourselves as an institution to being central in a number of interesting and innovative fields of study," said Vice President for Research Michele Masucci. "We've done a tremendous job in both faculty recruitment and in supporting certain strategic areas of research at the university. This is reflected through faculty success in external funding awards, publishing highly noteworthy research findings and increasing metrics such as the citations of faculty scholarship."
Additionally, the focus on biodiversity, genomics and materials science research has positioned Temple as a leader in these emerging fields and has attracted a number of new faculty with outstanding pedigrees.
An enhanced student experience
Having a dynamic and influential faculty also benefits Temple students.
"At every level of innovation at Temple, whether conducting research or engaging in more applied work, students make invaluable contributions to these advances," said Masucci. "The students have the opportunity to learn through action as research assistants in laboratories, on field assignments, or as analysts and further benefit from learning based on a state-of-the-art excellence of the faculty. This is what is made possible when you have a really strong research faculty."
For Masucci, excellence in instruction goes hand in hand with excellence in research. When cutting-edge work is being done in research, it enhances the student experience across the board. In addition to improved instruction, students gain more experiential learning opportunities.
"We have a vigorous undergraduate research program, which means some undergraduate students get to work in the lab with some of these very eminent faculty," said Klein of one of the opportunities available.
"Students will be inspired by lectures, they will be able to conduct incredible research and set themselves up for fabulous careers," he added.
The future of research at Temple
"There's still some substantial growth ahead for research at Temple, and I think that growth is going to lie in some synergistic areas of opportunity," said Masucci. "As newer faculty become fully integrated into our community of researchers, new opportunities will emerge."
Masucci added that there are additional areas thematically that the university can invest in—such as sustainability science—which will help to additionally support the growth of research at Temple.