Access and success for all
Renee Kirby, associate director of Disability Resources and Services, was inducted into the Susan Daniels Disability Mentoring Hall of Fame.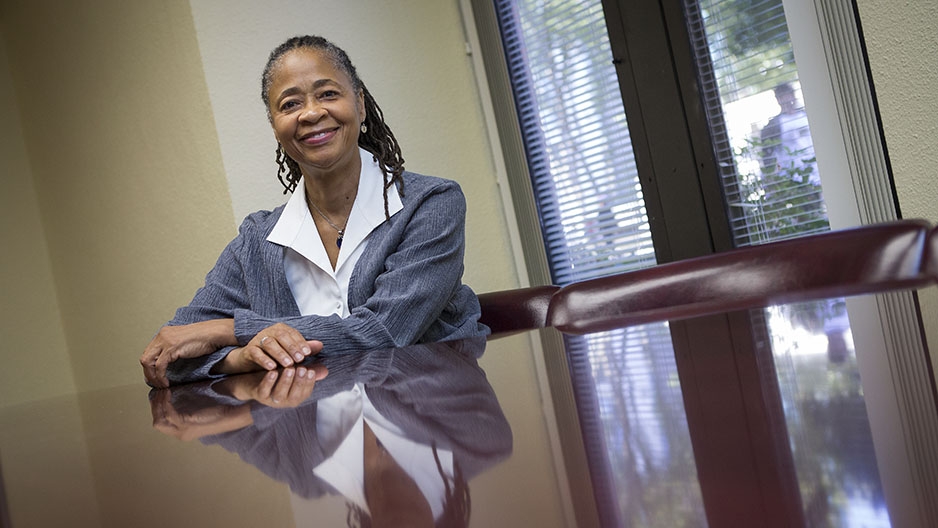 Every year on his birthday Joshua Winheld, SMC '00, would come into Renee Kirby's, STHM '84, office. He'd have a big smile on. She said it was so big it seemed to be outside his own face.

She would say, "I know." Winheld would respond, "Doctors don't know nothing, it's not up to them."

Winheld was diagnosed with Duchenne muscular dystrophy, a disease that has no cure. It was predicted that he wouldn't live past the age of 21, but he survived until he was 31. He and Kirby had a great friendship. They'd talk about living, dying and how he wanted to leave his footprint on the world. Kirby would think about how brave he was to come to a large urban school like Temple University and walk into her office.

Kirby is the associate director of Disability Resources and Services at Temple. She works to make sure that students with disabilities can access everything that the university has to offer. Or—she might tell you—her work is to make others big, she's OK staying small.

On Sept. 27, Kirby was inducted into the Susan Daniels Disability Mentoring Hall of Fame—an honor established by the National Disability Mentoring Coalition to recognize those individuals who are making a significant difference in the lives of youths and adults with disabilities through mentoring and to raise awareness about the importance of mentoring individuals with disabilities.

"Joshua lived big, and I said to him, 'in no way should you ever live small,'" said Kirby. "You could either pull back and say 'I'm not going to push this kid, he doesn't have that long to live' but that wasn't my attitude with him and he knew that. That's why we were friends."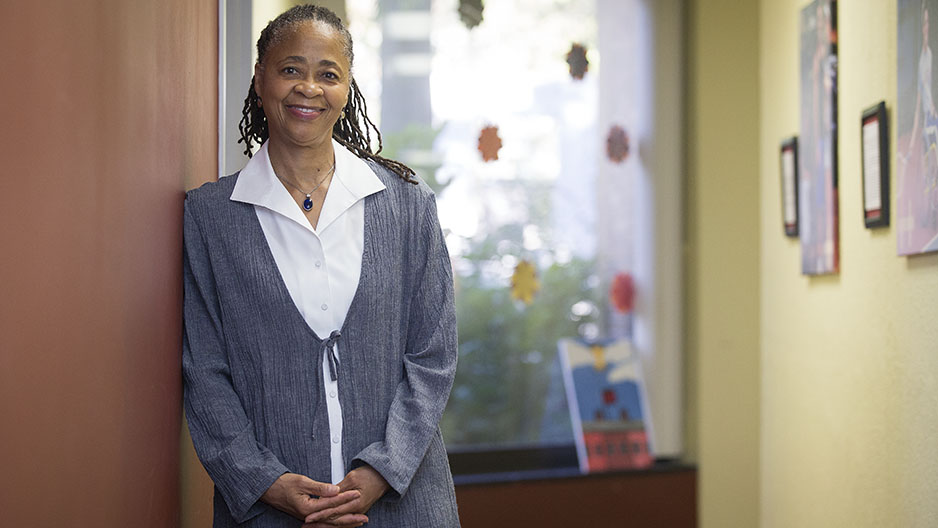 Renee Kirby
Photography by: Joseph V. Labolito 

For more than 35 years, Kirby has been a champion for students with disabilities at Temple. While she was a student she implemented Temple's adapted recreation and sports program and founded the Rollin' Owls—the first nationally ranked collegiate wheelchair basketball team on the east coast.

She currently serves as the campus liaison for the Federal Workforce Recruitment Program. Under her leadership over 100 students with disabilities have been placed into full-time paid internships with the federal government since the program's inception in 1996.  

Also, she founded Career Gateway, a professional development resource for undergraduate and graduate students, and veterans with disabilities to experience work-based field placements, internships, networking and employment opportunities with employers who value disability-inclusive diversity in the workplace.

"There's only about 20 percent of the disabled population in the workforce and 46 percent of students who graduate college with disabilities are unemployed," said Kirby. "I know those statistics and they haven't changed a lot since the '70s when that was me."

Years ago, Kirby didn't think she had a shot at success. Then, she met someone who told her the complete opposite.

"When I lost my leg, I thought I was out of the possibility of really doing anything with my life," said Kirby. "My academic advisor and mentor at Temple, John Noisette, connected me to a world of sports for individuals with disabilities—he connected me with a world I thought I lost with my injury," she said. "I wanted to do what John did for me and so many others. That's my reward, not receiving awards."

Just as Kirby will never forget her mentor, students across campus never forget her.

When Trenaya Reid, CLA '16, met Kirby she was only a freshman. Now, even as Reid is a graduate student at the University of Central Florida, Kirby is still looking out for her.

If it was not for Ms. Kirby, I would have never had the opportunity to participate in such enriching experiences.
-- Trenaya Reid, CLA '16
"Even as a graduate, Ms. Kirby still informs me about networking and career opportunities," said Reid.
With Kirby's help, Reid was able to compete in the "Rising Leaders Innovation Lab" and present a project at the U.S. Business Leadership Network conference in Orlando, Florida, where her team's project won first place.
"If it was not for Ms. Kirby, I would have never had the opportunity to participate in such enriching experiences," said Reid. "After being her friend and mentee, I have learned to be like her. I learned I have to advocate for myself and for my peers and I've also become a mentor, helping those who might need a little push or guidance to achieve their career goals and dreams."
In a way, Kirby wanted to be a voice for her students, but her work empowers them to be their own voices.
"I teach them that the world needs them to show up because the world doesn't know how to include them without their direction," said Kirby. "Be the example. Say 'here I am' and be the absolute best at it."