Faculty film to screen at Philadelphia Film Festival
Associate Professor Elisabeth Subrin's feature film debut, A Woman, A Part, will screen at the 2016 Philadelphia Film Festival.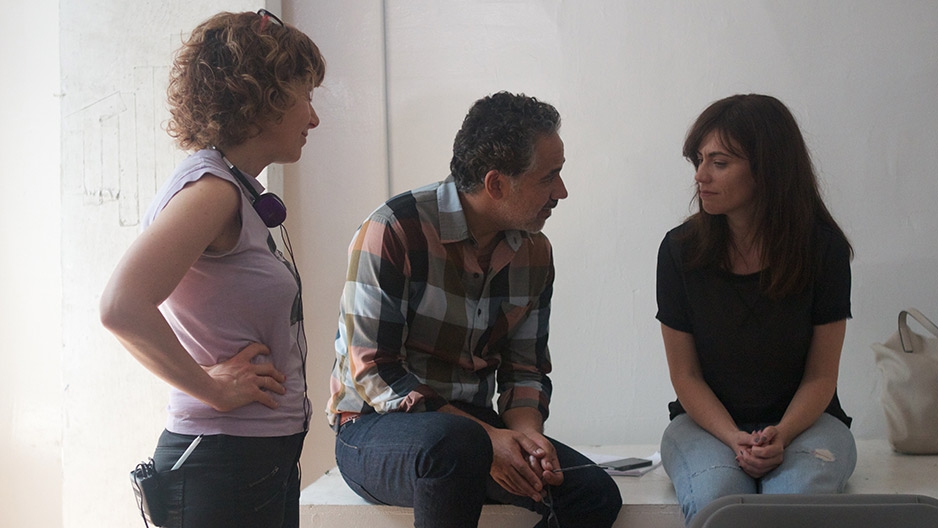 The Philadelphia Film Festival begins today, and one of the movies selected to show during the event is the feature film debut of Elisabeth Subrin, associate professor in Temple's School of Theater, Film and Media Arts. Subrin's film, A Woman, A Part, will screen at the festival on Friday, Oct. 21 and again on Saturday, Oct. 29.
Written and directed by Subrin, the film focuses on Anna, a burned out Hollywood television actor. While recuperating from treatment for a disease, Anna begins to feel she has really lost her sense of self. The character, played by Maggie Siff (once a fixture of the Philadelphia theater scene), in part comes from what Subrin described as "uncomfortably personal places."
Anna abruptly leaves Los Angeles for New York, where she attempts to reconnect with friends from the theater collective that she abandoned for Hollywood in the 1990s. A pandora's box of unresolved dynamics is opened upon her return.
"The film goes from a story about a woman who is suffering to a story about friendship and midlife. In some ways it's like Brooklyn's version of The Big Chill," said Subrin. "It's about a group of people coming together and asking 'what happened?"
Shaping the next generation
While most of her work has been as an experimental filmmaker, a consistent narrative thread appears in most of Subrin's works—the examination of female characters set against the backdrop of social and political forces that are larger than they are. At a certain point, she became interested in exploring her artistic point of view through film's more traditional narrative form.
"I like doing things that I don't know how to do, and it was kind of the last frontier—I'd done experimental and documentary work, and exhibited in the gallery and avant-garde film worlds, and narrative was the one thing I hadn't really done," she said. "But also students really love narrative film, and as a professor, I felt like it would make a big difference in my life and in my students' lives if I explored this form."
Subrin admitted that balancing her work as a full-time professor and independent filmmaker is difficult, but worth it.
"Editing, fundraising, even pre-production is something you can do while you're teaching, and all of it supports your teaching because this is what students want to know how to do," she said.
Production of A Woman, A Part took place while Subrin was on sabbatical from Temple.
When she returned, her department needed someone to teach a new screen directing class for the BFA program. Having just directed a feature film, she was able to use her experience to give students a deeper connection to the course material. At the end of the semester, a student wrote Subrin a letter, saying he had thought he knew what it meant to be a director, but that the class opened his eyes and provided him with a wealth of practical information and ideas he hadn't previously considered.
A strong voice for women
Subrin is a fierce proponent of increased diversity on film sets. As a faculty member and independent filmmaker, she hopes to encourage more females and people of color to pursue filmmaking and persevere through the challenges that they may encounter in the industry.
In her Women in Film class, she screens for her students a variety of films by women of all different sorts. "For me, the intersection between race and gender is really important and I try to show about 50 percent of films by women of color," she said. "Students have responded that they had no idea so many women made films and that they've never seen more films by women of color—that really means a lot to me."
Subrin also particularly excited about several Temple film students who formed Mise-en-femme, a female empowered production network, which is supported by their faculty advisor, LeAnn Erickson, professor in the School of Theater, Film and Media Arts.
"I'm can't wait to see what they do," said Subrin, who hopes to work with the group to start a women's film festival. Her real world experiences with the festival circuit to promote A Woman, A Part, will no doubt be helpful.