Proceed with caution: talented Temple students or zombies? Or both...?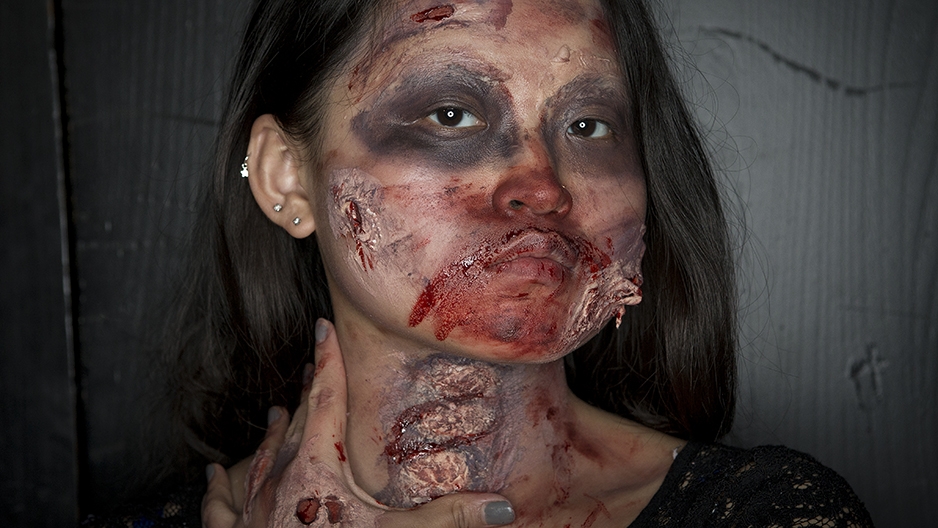 Who says that creepy—downright oozy—makeup is only for Halloween? Not these students.

Each week, a different theme is chosen for a theater makeup class at Temple. Students learn how to apply makeup to support each theme. Last week, the class took on what it takes to be a zombie, or at least look like one.

Luckily, zombies can't bite through the screen so take a closer look at the awesome work done by Temple students.

Check out the full exposure gallery.