Online MBA earns No. 1 ranking for third year
U.S. News & World Report also ranked Fox's online bachelor of business administration No. 2.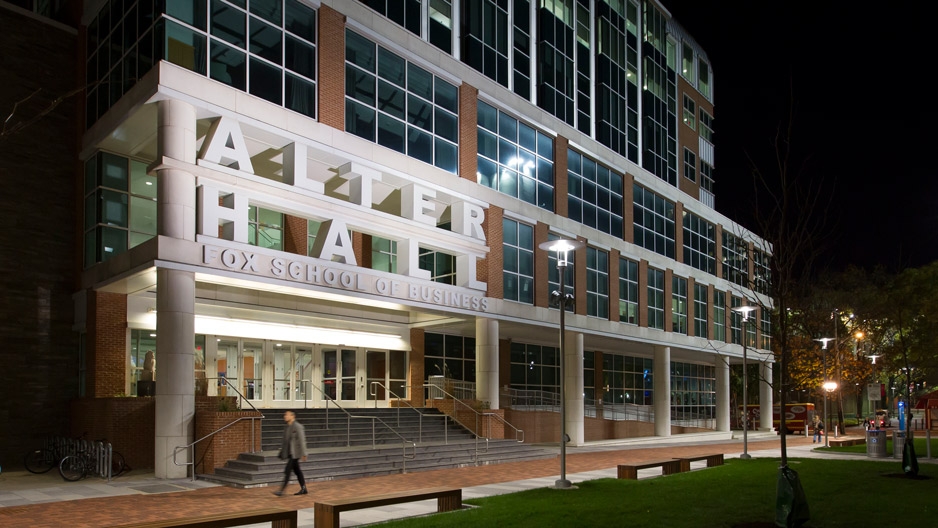 UPDATE, July 10, 2018: The Fox School of Business' ranking with U.S. News & World Report has changed since this article was published. See this announcement for an update.
For the third straight year, the top spot belongs to Temple University's Fox School of Business.
U.S. News & World Report ranked the Fox School's Online MBA program No. 1 in the nation, according to the publication's 2017 list of the best online MBA programs. Fox's Online MBA again received a perfect score of 100, and has earned the No. 1 ranking from U.S. News each year since 2015.

U.S. News also ranked the Fox Online Bachelor of Business Administration program, which climbed four places to reach No. 2 in the nation – its highest ranking in program history.
Fox Dean M. Moshe Porat said part of what makes the school's online programs stand out among others is the experience they offer for students. 
"When we launched the Online MBA program in 2009 and the Online BBA in 2012, we chose to build our digital-learning model from the inside out," Porat said. "We hired video editors, instructional designers, and everyone in between to comprise our Online & Digital Learning team. Our team has embraced the Fox School's mission to deliver the same top-ranked MBA and BBA programs across a consistent, user-friendly, online format."
As a surgeon, I know what I do for a living. Getting an MBA helps you figure out why you do what you do, and you're able to do it better."
-- Alexander Vaccaro, FOX '15
U.S. News scores online business programs based on student engagement; peer reputation; faculty credentials and training; student services and technology; and admissions selectivity.
"It's one of the hardest and one of the most-rewarding things I have ever done," said Alexander Vaccaro, FOX '15, chair of orthopedic surgery at Thomas Jefferson University and president of Rothman Institute. "As a surgeon, I know what I do for a living. Getting an MBA helps you figure out why you do what you do, and you're able to do it better."
Another key component of the Online MBA is the flexibility it offers to students, most of whom are working professionals. The program features "a curriculum carousel," with multiple entry points throughout the calendar year. Students can pursue degrees at their pace, and can register for one to three courses per semester. Each course is delivered one at a time over four weeks, and the program can be completed in as quickly as 20 months.
"Our programs meet the needs of today's busy professional," said Darin Kapanjie, Academic Director of the Fox Online MBA and Online BBA programs. "Our MBA students, for example, enroll with an average of 12 years professional experience, which is something unique to Fox's program. With that experience, we know our students are juggling both professional and personal responsibilities. At the same time, they want a rigorous and collaborative program."
The Fox Online MBA is the only Greater Philadelphia-based program to have been ranked among U.S. News' top 50. Learn more about the Online MBA and its ranking here.
—Christopher A. Vito