Four-time ambassador Johnny Young, FOX '66, was a diplomat in 11 countries and became an advocate for migrants and refugees around the globe.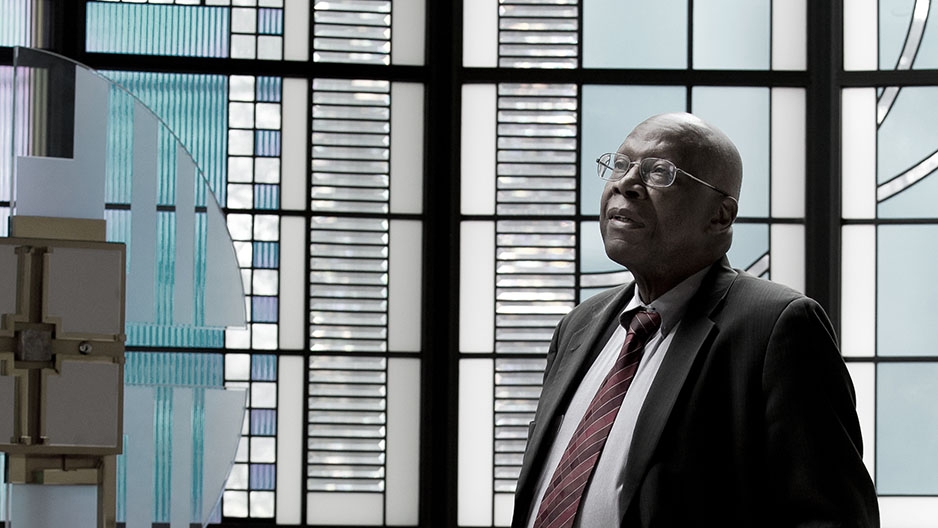 When Johnny Young was 7 years old, he boarded a northbound train called the Silver Meteor in his native Savannah, Georgia, with his sister and the aunt who raised them. The day was July 3, 1947, and the family was destined for Philadelphia.
"I thought this was the most exciting thing that I had ever done in my life," he recalled in an oral history. "I had never been on a train and to think that I was going to go for such a long, long ride—I was just mesmerized by the whole thing, seeing the passing images of buildings and factories and things like that."
In retrospect, the moment was pretty telling. Young would grow up to travel around the globe as a respected U.S. ambassador—not only seeing the world, but also working to change it for the better—and later, advocate for migrants and refugees on the national scale.
His path there was anything but common.
After growing up between projects in Philadelphia and Wilmington, Delaware, Young graduated from the Edward W. Bok Technical School in South Philadelphia and, despite what he called "dismal" SAT scores, soon enrolled in Temple as a nonmatriculated student. Young excelled at his night courses, leading to his admission to the university. After eight years, he graduated cum laude in 1966 as an accounting major and Spanish minor.
But his moment of true clarity came before he earned in his degree, in 1965, when the then-accountant for the city of Philadelphia attended an international conference through the Young Men's Christian Association in Beirut.
"That meeting was a real eye-opener for me—I met people from countries that I (couldn't place) geographically," Young, 76, recalled recently. "I said, 'Whatever I do next year when I graduate from school, it will have to be in the international arena.'"

You could say he accomplished that.

The evidence is clear: A trip abroad makes a difference in one's life. It's a transformative experience. I am an example of that.
-- Alumnus Johnny Young
By 1967, Young had been accepted into the Foreign Service and began his first assignment in Madagascar. Over the course of the next nearly four decades, he would work as a diplomat in 11 foreign countries; become a four-time ambassador; and endure political strife, gunfire and even temporary imprisonment.
As an ambassador to Togo, Young's embassy pushed for the U.S. government to accept a young African woman who fled to escape genital mutilation; she would become the first to receive asylum in U.S. for escaping the threat of that practice.
In 2005, Young retired as a career ambassador, a rare distinction that is nominated by the president and confirmed by the Senate.
But he didn't stop there. Between 2007 and 2015, he served as executive director of the U.S. Conference of Catholic Bishops' Office of Migration and Refugee Services, the world's largest nongovernmental provider of services for asylees, migrants and refugees.
Under Young's watch, the organization collaborated with the White House to continue accepting Iraqi refugees coming to the U.S. after national security concerns halted their flow. It also lobbied for children from Central America fleeing their native countries for their lives to qualify for refugee status.
Young, in a sign of his modesty, says he's most proud of an office and staff that was "efficient, effective and very caring in helpings tens of thousands of refugees."
He now lives in Maryland with his wife, Angelena. His retirement isn't exactly that. In the evenings, he teaches English as a second language part time. He also helps prepare green-card holders seeking citizenship for their required civics test. And he sits on the board of directors of the Council on International Educational Exchange, which assists scholars, students and teachers travel abroad for educational and cultural experiences.
"The evidence is clear: A trip abroad makes a difference in one's life," Young says. "It's a transformative experience. I am an example of that."
In a world without Temple, refugees and migrants from around the globe would be short a key champion.
Learn more about the impact of Temple alumni.

— Angelo Fichera & Brandon Lausch