Living the legacy, 365 days a year
Temple students, faculty and staff commit to creating stronger communities throughout the year—not only on Martin Luther King Jr. Day.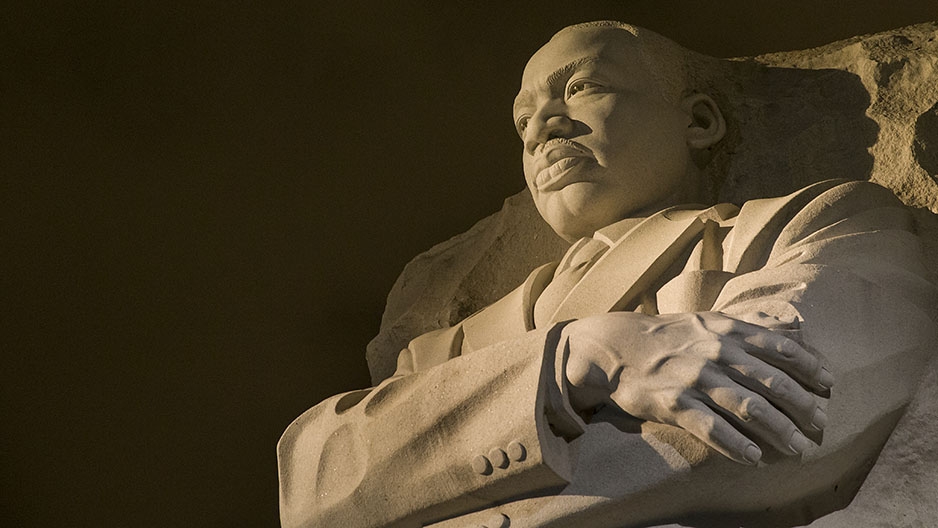 Each year, countless Americans take Martin Luther King Jr. Day as an opportunity to take a step back from their daily routines and dedicate time to volunteer for clean-up projects, attend special events and lend a hand in their communities.

But for many members of the Temple community, working to strengthen local communities doesn't begin and end on the Martin Luther King Jr. Day of Service. Temple Now caught up with a few of them to learn how they work to better their communities throughout the year.

Gregory Bonaparte
Mechanic, Department of Facilities Management


Photography by: Ryan Brandenberg
On this Martin Luther King Jr. Day, Gregory Bonaparte will lead a day-long clean up project at Berean Baptist Church in North Philadelphia, where he is a member of the church board of trustees.
"I was born and raised in North Philadelphia and grew up in the '60s and '70s during a time when there was a lot of gang violence. As a young man, I found myself involved in situations that were not positive. I changed. I've had to turn my other cheek a lot...Now I work to help young men in my community and across Philadelphia develop their ability to really shape their lives. I cofounded the Philadelphia Association of Former Gang Members and Friends to help young people develop their academic and creative ability. We also recognize that all youth need foundations in self-love, self-acceptance and community responsibility. It is our goal to help support our youth and instill strong qualities of leadership."
Nyasha Junior, assistant professor of Hebrew Bible
Assistant professor of Hebrew Bible, Department of Religion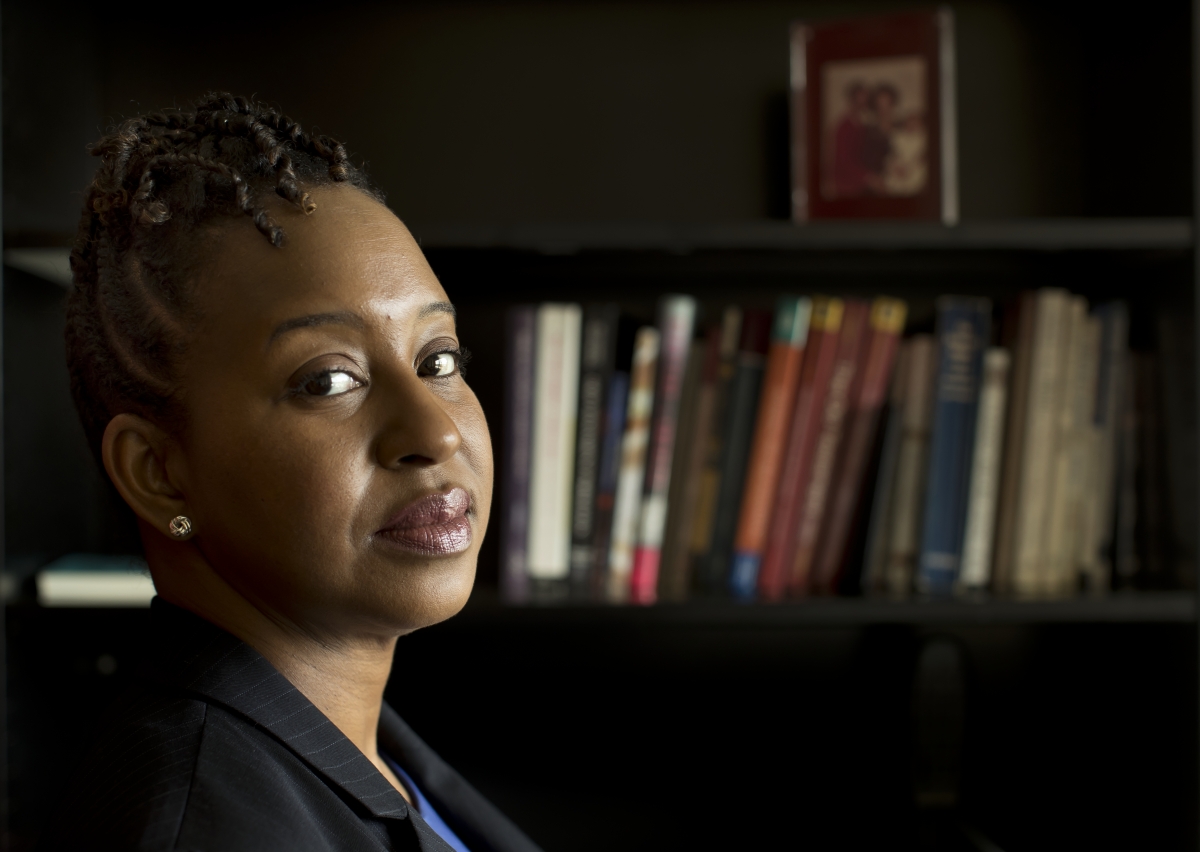 Photography by: Ryan Brandenberg
Assistant Professor Nyasha Junior will join members of the MLK D.A.R.E. (Day of Action, Resistance, and Empowerment) Coalition during their March for a Better America and rally this Martin Luther King Jr. Day.
"I am not someone who seeks to live out the vision of King as an individual...I am committed to a life of service not due to King, but due to the values instilled in me by family and faith community. I live out that service in part in my vocation as a biblical studies professor. Just as King and his speeches require historical and literary context, so do biblical texts. I teach my students to read carefully and critically and to avoid cherry-picking, regardless of the type of literature they are reading. I am grateful for the opportunity to help shape each new class of Temple students."
Sam Vecchione, Class of 2018
Men's crew


Photography by: Ryan Brandenberg
Sam Vecchione, who volunteers throughout the year to help the visually impaired, will join fellow men's crew team members to lend a hand across the Philadelphia area this year.  
"I maintain a connection to the community through my work as treasurer for Temple's branch of the Lion's Club International. Volunteerism is a huge part of what we do...I encourage people to commit to something that they can maintain throughout the year. I've been very fortunate, and it just feels right to use the talents that I have to give back. I find taking time to engage in community projects very rewarding—it lets me take a step back and really connect with people. Especially in a city like Philadelphia where things move fast, it feels good to take a moment to do something that will help improve the lives of others."
Aron Cowen, Class of 2017
President, Temple Student Government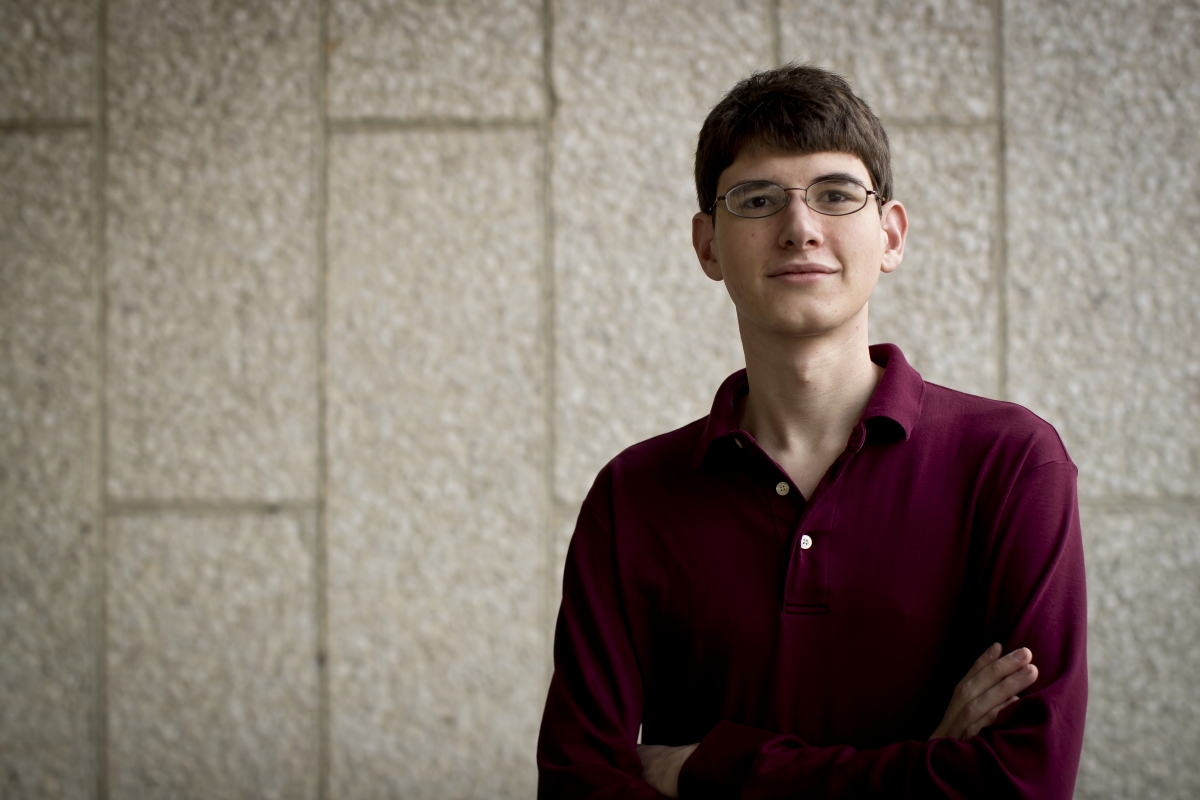 Photography by: Ryan Brandenberg
Aron Cowen makes it a point to participate in civic engagement year-round. On Martin Luther King Jr. Day, Cowen will join members of the Temple community for an annual clean-up project at several locations around North Philadelphia.
"On MLK Day of Service, Temple Student Government is guided by King's words: 'Life's most persistent and urgent question is, What are you doing for others?' This Monday, Temple Student Government will honor Dr. Martin Luther King Jr.'s legacy of dedicated service to the community by partnering with the Temple Police to perform maintenance and beautification around Mount Zion Methodist Church. Throughout the year, we stay committed to his legacy by reaching out to our neighbors, increasing student representation on Temple's campus and working to better the lives of Temple students and members the Philadelphia community."
Sheena Sood
PhD candidate, sociology
Gender and sexuality inclusion graduate extern, Wellness Resource Center

Photography by: Ryan Brandenberg
Sheena Sood builds community through her work to coordinate programs including Queer Lunch, Lavender Graduation, National Coming Out Week and Safe Zone trainings to support the LGBTQIA community at Temple.
"Some of my earliest memories of learning about Dr. Martin Luther King Jr. are ones of schoolteachers in my suburban town of Peachtree City, Georgia teaching me about his role as the leader of a movement to end Jim Crow segregation in the South. As an ever-evolving activist and advocate for economic, social, racial and immigrant justice, my awareness of Dr. King's work and character has evolved...His spiritual commitment to evolution and political growth is one that I hold close to my heart as a community and family member, an educator, a scholar, a spiritual activist and a healer. Within my personal life, Dr. King's legacy encourages me to maintain an emboldened commitment to personal and political transformation in my relationships, my life's work and my spiritual development."