Major League Soccer team selects first Owl in SuperDraft
Being drafted by a Major League Soccer team has long been midfielder Jorge Gomez Sanchez's dream.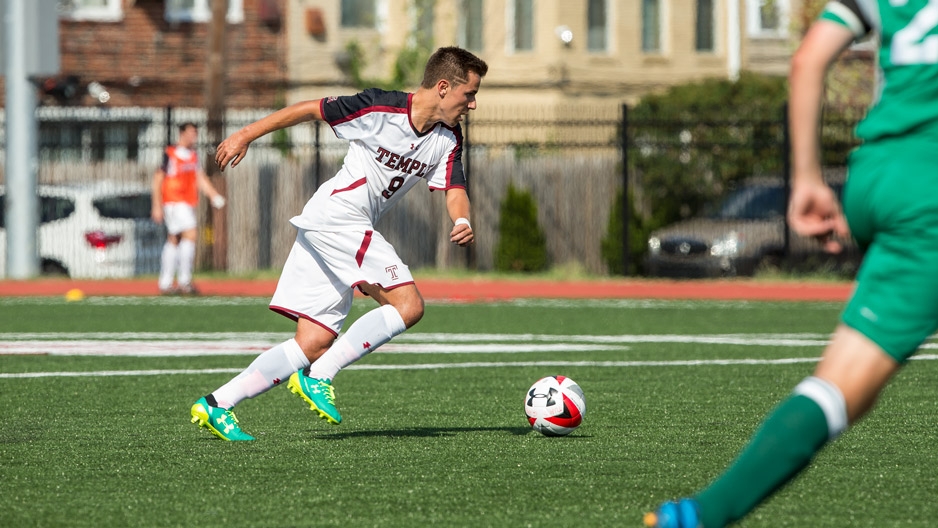 Making history for the Temple men's soccer program, midfielder Jorge Gomez Sanchez, Class of 2017, was selected by the Vancouver Whitecaps FC Major League Soccer team last week in the third round of the 2017 MLS SuperDraft.

Gomez Sanchez is the first Owl to be selected in the SuperDraft after earning American Athletic Conference honors and ranking ninth all-time for career points, with 62.

Prior to Gomez Sanchez's selection, Head Coach David MacWilliams helped place six Owls in the pros: Tony Donatelli, Patrick Hannigan, Ryan Heins, Steven Wacker, Matt Maher, and J.T. Noone.

"I could not be happier for Jorge. I knew he was a special player from the first time I saw him and this is a goal he's expressed to me since then," MacWilliams said. "He has been a tremendous player for us and I look forward to watching him succeed at the next level."

For Gomez Sanchez, being drafted fulfills a longtime dream.

"I am very excited to have been selected in the draft," Gomez Sanchez, who is from Talavera de la Reina, Spain, noted. "This is where I have wanted to be since Coach Mac first visited me in Spain. I couldn't be more proud to represent Temple and Temple soccer in the MLS."

Read more about Gomez Sanchez's selection here.