Temple Formula Racing heads to the 2017 Philadelphia Auto Show
For the fourth consecutive year, the student-made race car will be on display at the Philadelphia Auto Show through Feb. 5.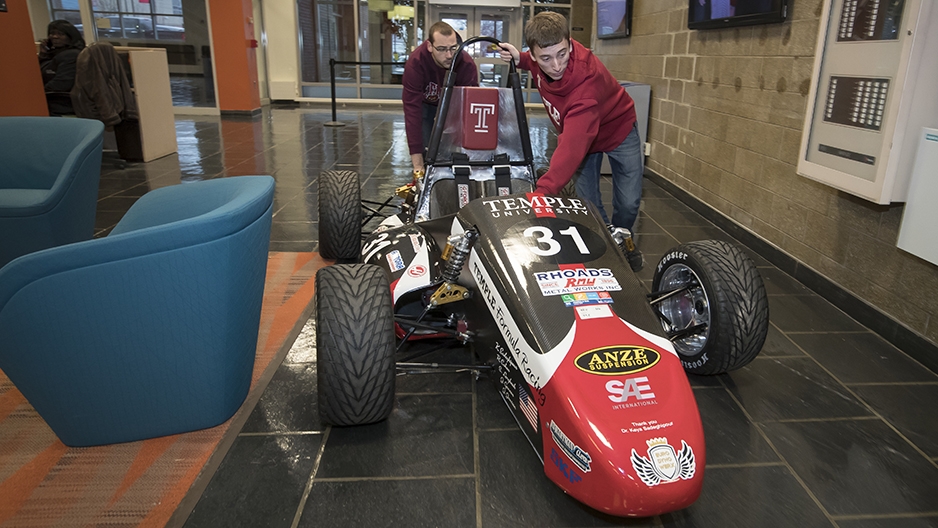 Temple Formula Racing has left the building. The College of Engineering building, that is.

Last week, the engineering students who dedicated countless hours to designing and constructing a single-seat race car moved the car from their workshop onto a truck bound for the Philadelphia Auto Show.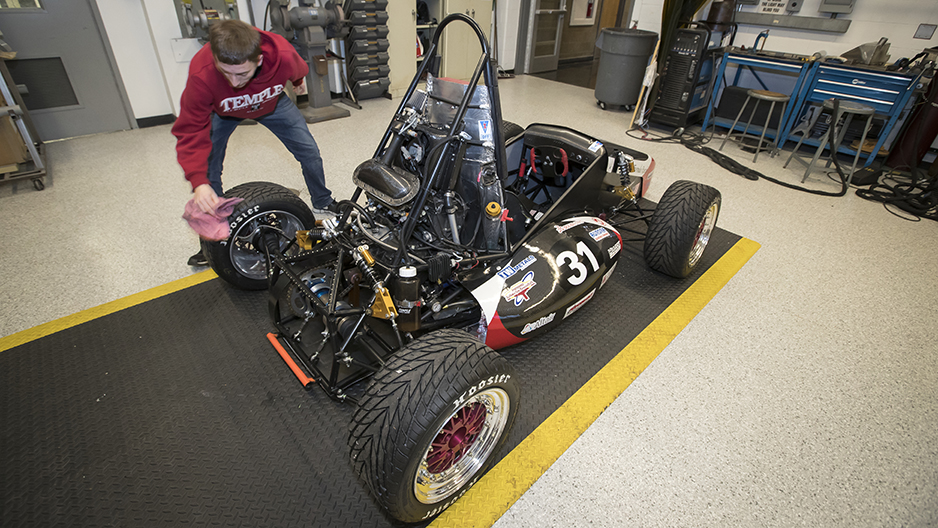 Jonathon Wommer, Class of 2018, gave the car a final sprucing up before it hit the halls of the engineering building on its way to the loading dock.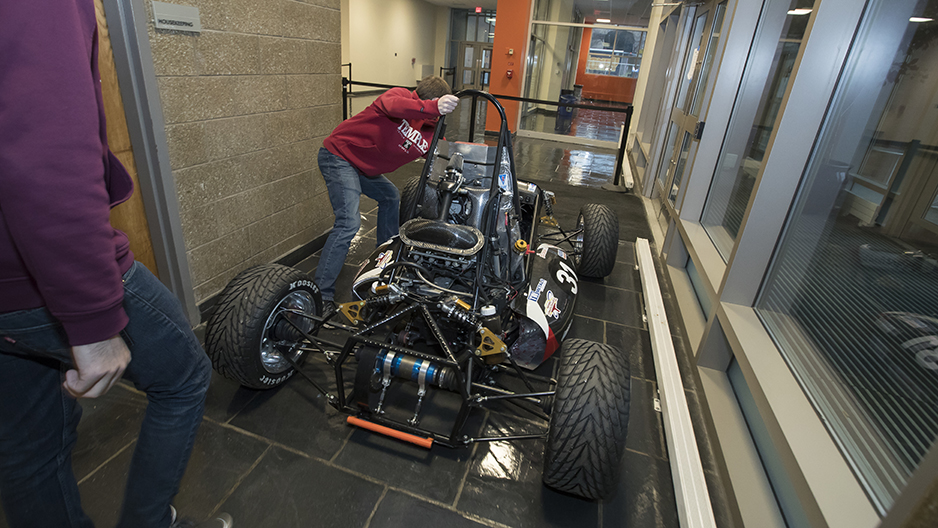 If you can't tell, the car is a little heavy—elbow grease, engaged.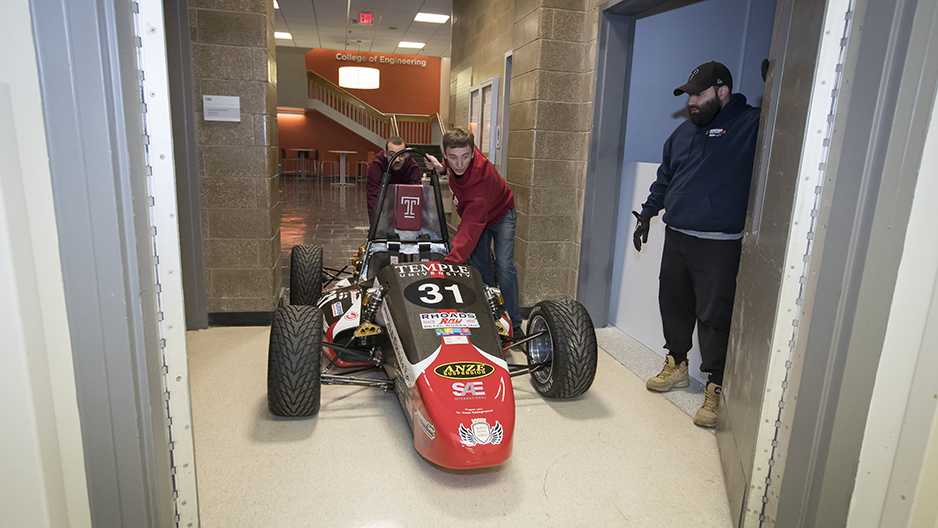 Awesome student-created race car that's going to dominate at the Philadelphia Auto Show coming through!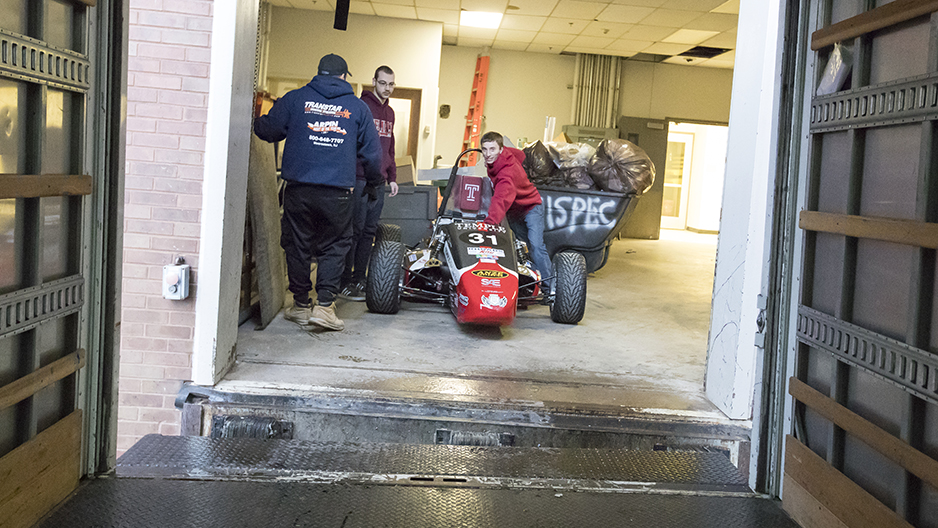 Almost there! How many Jons does it take it get a race car into a a truck? Two. Jonathan Petrina, Class of 2017, helps Wommer with the last stretch of the move.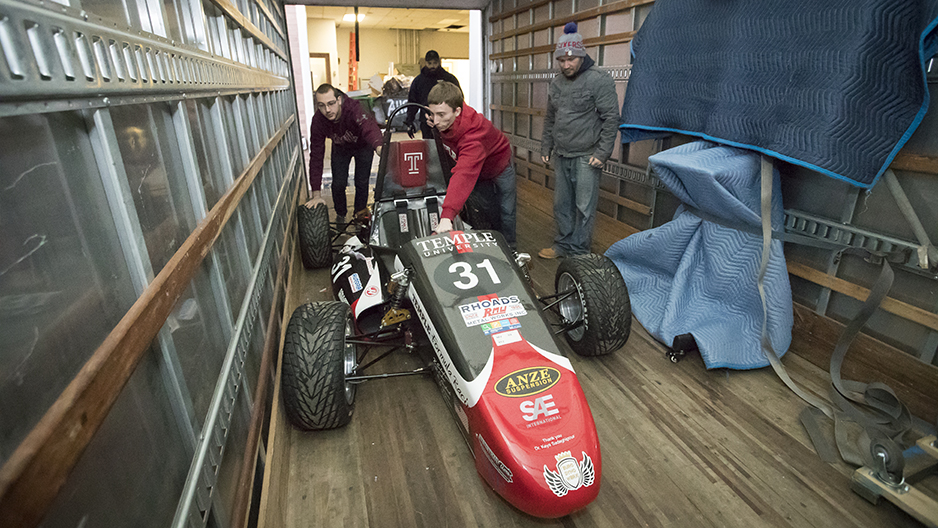 Annnnnnnnd they're in. See ya at the Convention Center!
Temple Formula Racing will be at the
Philadelphia Auto Show through Feb. 5
.
Photography by: Betsy Manning