A look behind the scenes of Reggie Hoops, a world-premiere play commissioned for Temple Theaters.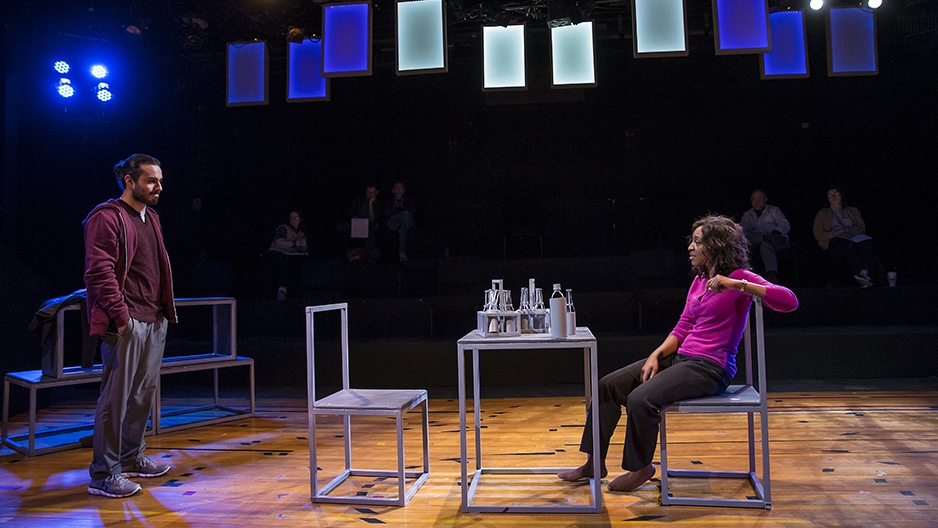 Temple students worked with Kristoffer Diaz, a Pulitzer Prize nominee and the university's first playwright-in-residence, to bring Reggie Hoops, an original production, to Randall Theater through Feb. 12. Take a look at the behind-the-scenes photo gallery and learn about the creative minds that fueled this project.

To maximize your viewing enjoyment, the gallery is available in fullscreen view.
Reggie Hoops runs through Feb. 12 at Randall Theater. For show times and ticket information, visit tfma.temple.edu/events.
Make a gift to Temple to support the playwright residency and other programs.