Temple Libraries to launch new online search tool
The new tool will replace the Summon and Diamond catalogs, which combined allow users to search for online journals and hard-copy books available in the library.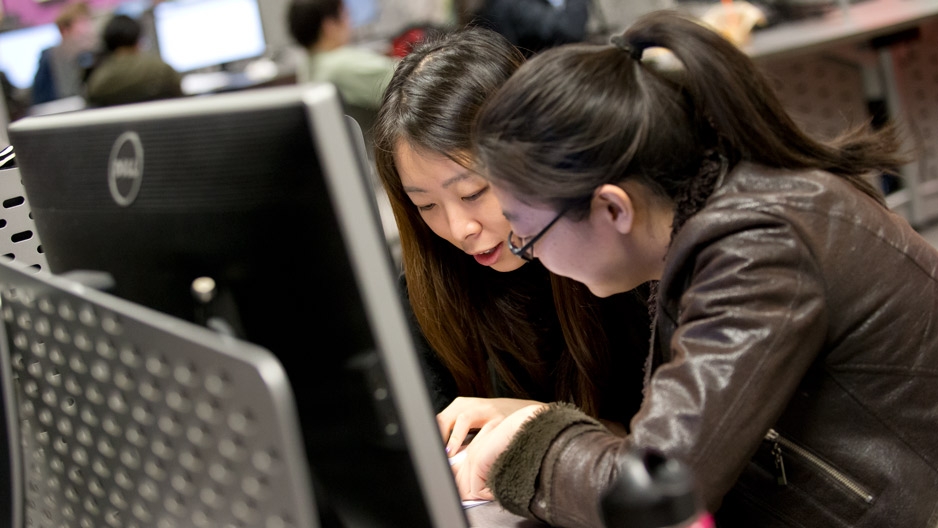 As part of their commitment to staying on the cutting-edge of technology, Temple University Libraries will soon begin a two-year transition to a more streamlined search and catalog system.
Faculty, students and staff who use the library's online resources will begin to see the first wave of changes in June, when a new search tool will replace Summon and Diamond, the current search tools that allow users to discover journal articles and text sources online via the Temple Libraries website.
David Lacy, Temple Libraries' director of library technology and knowledge management, said the project aims to improve the user experience on the site. He said Summon, which combined both scholarly journals available online and hard-copy books available in the library into one list, was confusing for some users.
"Summon made finding electronic resources easier, but finding books harder," Lacy explained of the system, which Temple Libraries adopted about seven years ago. "We're finding that all of these resources can't easily exist in one place."
He said the new search tool will look similar to Summon, and is designed in the same way as the searches on sites like Amazon and LexisNexis. Main results appear in a list down the middle of the screen, with different filtering options along the side.
The library of the future, as we're planning it, is built around the classic idea of a library as a learning commons."
-- David Lacy, director of library technology and knowledge management
Lacy said Temple Libraries' new system, expected to be fully rolled out by June 2018, is intended to make the library's plentiful resources more easily accessible and visible to users. He said many of the services Temple Libraries offer, including the Digital Scholarship Center, 3D printing, workshops, media lending services and research services are not easy to find or learn about in the current online system.
Changing the system is part of Temple Libraries' goal of staying at the forefront of technology and standards among research libraries across the country, Lacy said.
"The library of the future, as we're planning it, is built around the classic idea of a library as a learning commons," he said. "We're really excited for the long-term vision."