Princeton Review names Temple among best colleges in U.S.
In The Princeton Review's The Best 382 Colleges: 2018 Edition, Temple ranks No. 8 for entrepreneurship graduate programs and No. 13 for most active student government.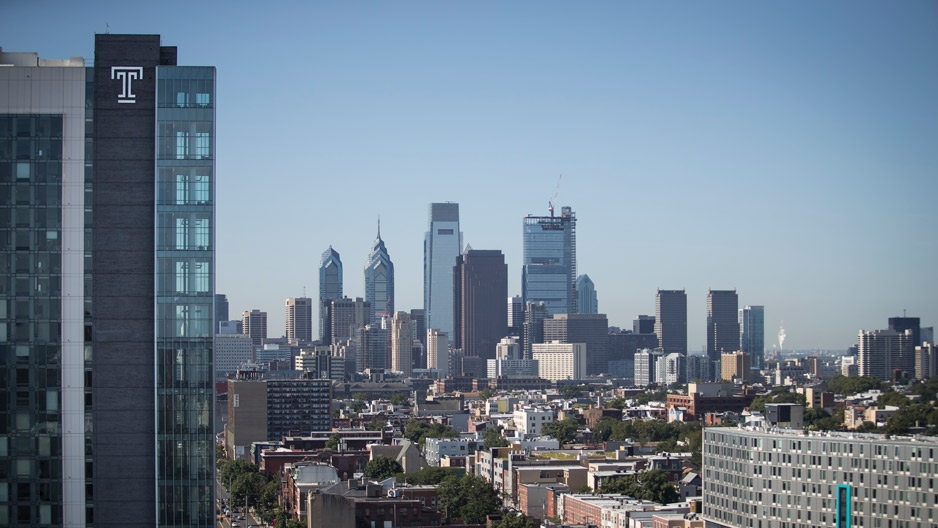 Amid enthusiastic reviews from students who praised Temple's ample resources, highly skilled faculty and real-world opportunities, the university has again been recognized as one of the best colleges in the U.S., earning a place in The Princeton Review's The Best 382 Colleges: 2018 Edition. 
Placement on The Princeton Review's list is particularly significant, as inclusion is based largely on student feedback. Temple's latest appearance is thanks to more than 2,000 undergraduate students who completed surveys in February. Students in the latest publication noted Temple's resources, diversity, faculty expertise, array of professional opportunities and campus social life as key factors that make the university one of the country's best colleges.
Temple is "all about inspiring students to achieve greatness through its abundance of resources and diversity," wrote one student. Another stressed that Temple faculty members are "actual figures in [their] fields," while a third student described faculty as "outstanding because they take boring lecture notes and can turn them into real-time experiences."
Students also praised Temple's location in Philadelphia—one described the region as "a gold mine for jobs, internships and other incredible opportunities"—as well as campus social life and Temple's community involvement, with another student writing that the university "does a wonderful job with its community outreach."
Besides its place on The Princeton Review's overall list, Temple also appears on the Northeastern regional best colleges list and is included among the top green colleges. Temple's undergraduate entrepreneurship program this year continued to earn accolades, ranking at No. 8 on the "Top 25 Entrepreneurship: Graduate" list. For the first time, Temple also earned a spot this year on the "Most Active Student Government" ranking, landing at No. 13.
For specific majors, Temple continued its strong showing, appearing on "Great Schools" lists for accounting, biology and journalism majors for the fifth consecutive year, and for psychology majors for the third consecutive year. 
Temple's ratings for academics, admissions and financial aid also increased since last year, continuing an upward trajectory over five years for all three categories. Among ratings, Temple's quality of life score has made the largest jump during the last five years, gaining 17 points since 2014.