Temple shines in newly released rankings
Temple's high ranks are fueled by faculty research, engagement with students and undergraduate entrepreneurship.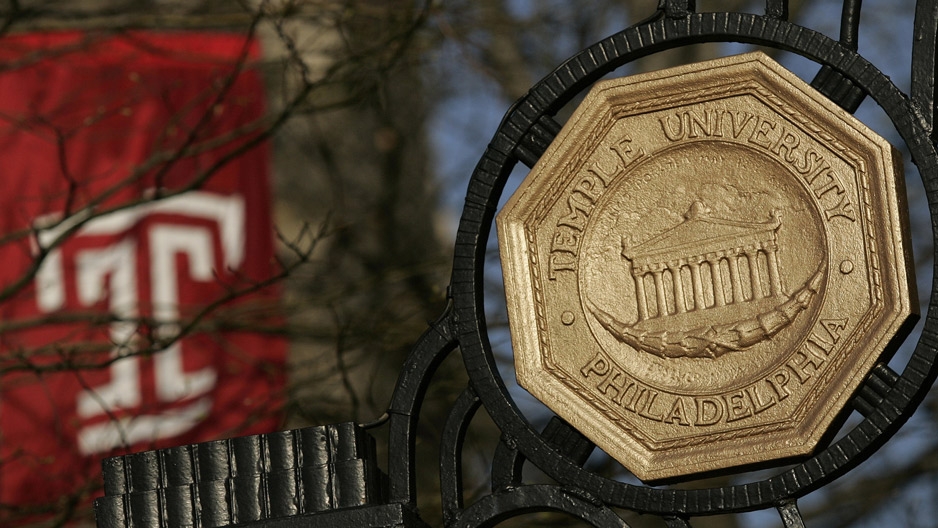 Wall Street Journal/Times Higher Education 
Temple shot up 57 spots to No. 160 in the nation in Wall Street Journal/Times Higher Education's 2018 U.S. College Rankings, which include national universities, liberal arts colleges and regional universities. Temple's ascent was fueled in part by a No. 72 national rank for how effectively colleges engage and support students.
More Princeton Review rankings
Temple's entrepreneurship programs helped the university earn top 10 rankings from the Princeton Review at both the graduate (No. 8) and undergraduate (No. 10) level. Temple's Beasley School of Law was included in the latest edition of Best Law Schools and earned a No. 3 ranking for "Most Diverse Faculty."
U.S. News Best Global Universities
Temple vaulted 18 spots to No. 385 out of 1,250 ranked institutions in the world in the 2018 edition of U.S. News Best Global Universities, a ranking that rewards excellence in faculty research and reputation. Temple also jumped to all-time highs in three subject-area rankings: economics and business (up seven spots to No. 118 in the world), clinical medicine (up 13 spots to No. 243), and biology and biochemistry (up six spots to No. 301). Temple earned top 200 ranks in psychiatry/psychology (No. 164), social sciences and public health (No. 178), and arts and humanities (No. 190).
Academic Ranking of World Universities (ARWU)
Temple retained its ranking of No. 301-400 in the 2017 ARWU, often known as the "Shanghai Ranking." This year, Temple's ARWU rank was fueled by record-high showings in faculty research output, including the number of faculty research papers published in prestigious journals and indexed in key science and social science citation indices.
Brookings: The Impact of Urban Universities
A report released by the Brookings Institution, a respected nonprofit public policy organization, assessed the commercial impact of the nation's "downtown universities." Temple earned a No. 7 rank in the nation for driving innovation in its home city, as measured by faculty research-driven factors ranging from the number of licensing deals produced to the number of inventions disclosed. The University of Pennsylvania was ranked No. 4, making Philadelphia one of only two cities in the nation with two universities ranked in the top 10 for commercial impact.