From humble roots, Kornberg alumnus gives back
Robert Bagramian, DEN '60, credits Temple for paving the way for his illustrious career in dentistry. Now, he's giving $700,000 to support dentistry students so they can pursue their own dreams.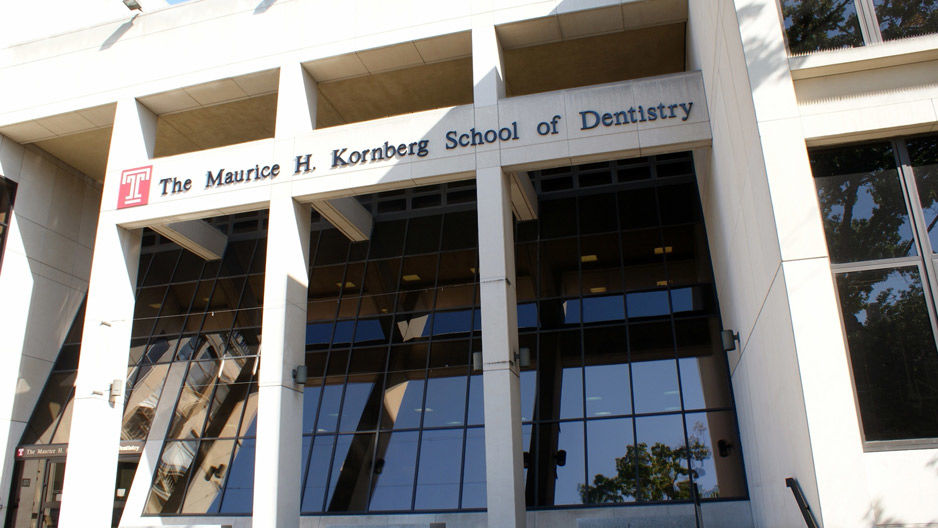 Growing up as the son of a shoe repairman in working-class West Philadelphia, Robert Bagramian knew there was only one feasible way he could achieve his dream of becoming a dentist: by attending Temple's Kornberg School of Dentistry.
"I couldn't afford to go to any other schools," Bagramian, DEN '60, said. "The only school I could actually afford was Temple, and Temple gave me that opportunity."
Since graduating from Kornberg, Bagramian has built an illustrious career in dentistry. Shortly after leaving Temple, he spent nearly three years in Taiwan, where he shared his dental expertise for what is now a comprehensive dental program in one of Taiwan's largest medical centers. He's traveled elsewhere around the world, from Armenia to Singapore to South America consulting and providing dental education, and, for the past 50 years, served as a professor at the University of Michigan, where his wife, Linda Bennett, now retired, worked as a senior development officer.
To recognize and honor Temple's contribution to his life, Bagramian will bequeath $700,000 to Kornberg to fund scholarships for future Temple dentistry students. For the school that Bagramian credits setting him on the course of his career, he said he felt it was the least he could do.
"I came from a very modest background. My parents were immigrants and struggled to support me through school," Bagramian said. "Temple gave me, a kid from a working-class neighborhood in Philadelphia, an opportunity to become a successful professional through education, so I really feel strongly about giving back."
We think education is the key to success, and everyone deserves a chance to fulfill their dreams."
-- Robert Bagramian, 1960 graduate, Kornberg School of Dentistry
Bagramian and Bennett are no strangers to philanthropy: For several years, they've been supporting students at Kornberg through the Armen and Isabel Bagramian Scholarship Fund, named in honor of Bagramian's parents. The $700,000 gift will be added to that fund. 
"It's part of our DNA," Bagramian said. "I understand the cost and the pressures of going through dental school, and we both want to be able to recognize my alma mater and provide support for students—primarily students who are in need, and who might not otherwise be able to go to school, because we think education is the key to success, and everyone deserves a chance to fulfill their dreams."