Best reactions to Temple "T" April Fools' Day joke
The Temple community has strong feelings about its beloved logo, and people didn't hesitate to share their thoughts about our "new" logo, via social media.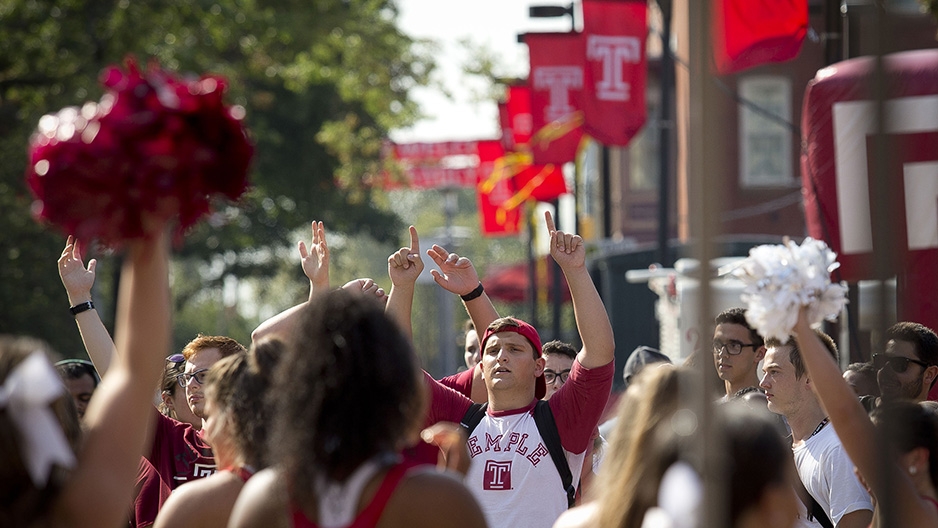 Coming off our best-joke-of-all-time high, we have a couple things we want to say. First, it was incredible to see how many of our Owls are loyal to our "T". Also, we're sorry to all of the people we stressed out. It was worth it, though, because some of your reactions were seriously amazing. Check out 10 of our favorite reaction tweets from our April Fools' Day joke.
Please tell us this is an April fools joke. I've literally spent years perfecting the art of the temple "]["

— Shannon Haugh Gill (@shannonhgill) April 1, 2018
@TempleUniv I don't like to be so negative but this #modern change to the Temple T is ridiculous and I'll never buy anything with it on it. It is also not grammatically correct to make it lower case. Why did you do that / who thought it was a good idea??? Silly

— Cleopatra (@LHGeltman) April 1, 2018
April 1, 2018
Not to be dramatic or anything but this is the meanest thing anyone has ever done on April Fools ever https://t.co/sHmEnozbNg

— Allyson Starr (@allysonstarr) April 1, 2018
April 1, 2018
I ACTUALLY had tears in my eyes I got so upset. https://t.co/dS1irJGBeb

— nessie (@notNESSasary) April 1, 2018