Philadelphia's largest job fair connects community with careers
Temple's 12th annual Neighborhood Job Fair will help thousands of job seekers find employment.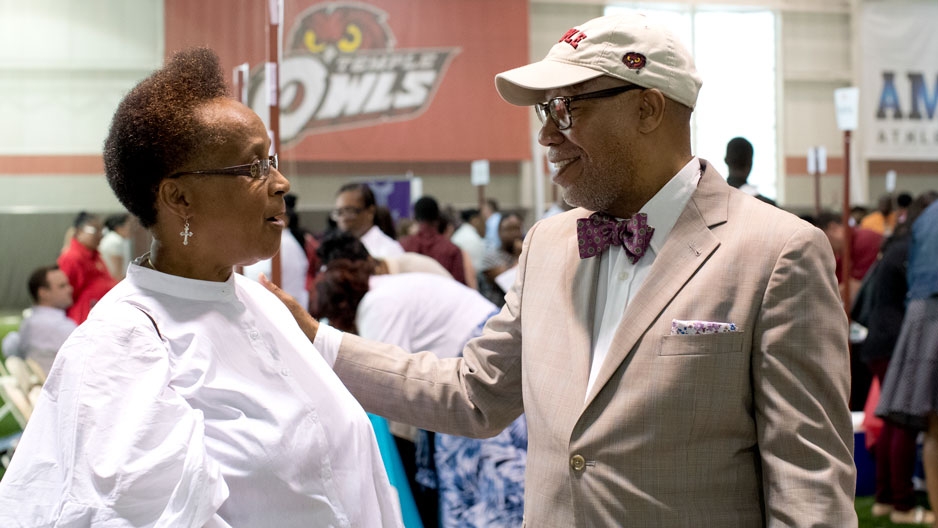 On May 17, more than 2,000 people in search of opportunities to start new careers will crowd into the new Aramark Student Training and Recreation (STAR) Complex at Temple University for this year's Neighborhood Job Fair. 
The fair is the largest and longest running annual citywide job fair in Philadelphia.  
"This is a job fair on steroids," said organizer Michael Robinson, director of community outreach and hiring at Temple. "Last year, several thousand adult job seekers, U.S. veterans, and recent college grads attended our event, with 109 employers offering a wide range of jobs, from entry level to executive management opportunities.The atmosphere is electric." 
Participating employers include Alvernia University, Aspira Inc., Charter School Services, Firstrust Bank, Monarch Staffing, the Pennsylvania State Civil Service Commission, the Philadelphia Department of Prisons, the Philadelphia Police Department, the Philadelphia School District, Santander Bank, SEPTA, Swarthmore College, The Bettinger Company, US Foods, TransUnion Credit Bureau, UPS Inc. and others.  
"The Neighborhood Job Fair has strengthened the economy of both Philadelphia and the entire commonwealth," Gov. Tom Wolf wrote in a citation. "I commend Temple University and all who come together to ensure a determined and strong labor force."
Attend the 12th annual Neighborhood Job Fair.
May 17, 9 a.m.–1 p.m.
Aramark Student Training and Recreation (STAR) Complex, 1816 N. 15th St. (corner of 15th Street and Montgomery Avenue)
For more information, call 215-204-0677.