"Big Bang Theory" star's gift funds scholarships, support for students
As a student in the master of fine arts program at Temple, Kunal Nayyar, TFM '06, promised himself he'd give back if he could.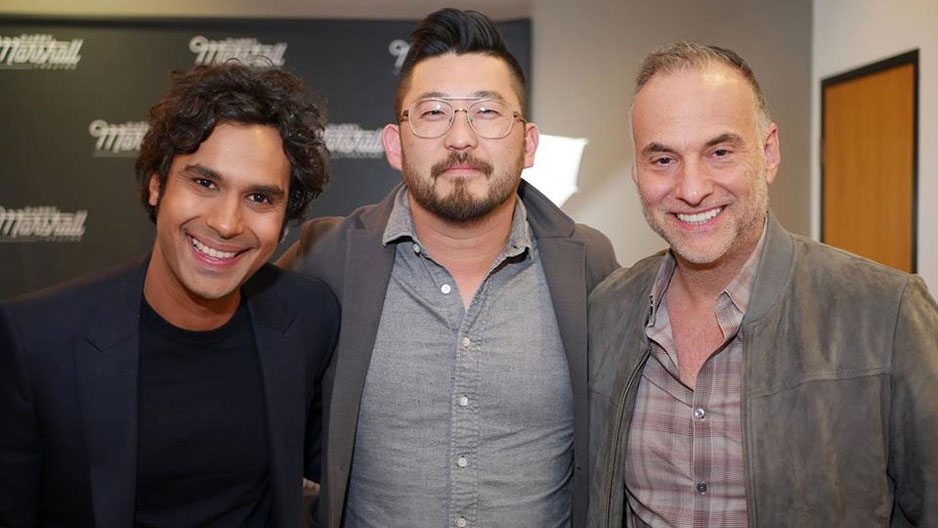 During his time earning a master of fine arts in acting at Temple, Kunal Nayyar, TFM '06, made himself a promise: If he was ever in a position to give back by supporting future students, he would make that a priority.
Now, more than a decade later, Nayyar, who has played Raj on the hit TV show The Big Bang Theory since 2007, is staying true to that promise. He and his wife, Neha Kapur, have made numerous gifts to Temple, including their most recent of $300,000 that will fund scholarships, student travel and professional development opportunities. It is one of the largest philanthropic contributions in the history of Temple's Department of Theater.
"I would not have been able to afford to go to grad school if it wasn't for the generosity of others who had already given back to the school to enable me to have a scholarship," Nayyar said. "If it wasn't for that help I got, I wouldn't be where I am."
Nayyar said his and Kapur's vision for the fund is to ensure that students are able to finish their degrees and pursue their dreams in the face of any circumstances. The funding will go toward recruitment and completion scholarships for acting undergraduates and general scholarship funding for other theater undergraduate majors; student expenses related to pursuing acting careers, including travel and showcase-related expenses; and a student-created theater production company, SideStage. 
"Being an actor is an expensive job," Nayyar said. "We wanted to help the students who are auditioning as they continue their education." 
Beyond giving back financially, Nayyar also supports current MFA students in the acting program with professional development. In March, he and Kapur funded a trip to Los Angeles for students in the program's graduating cohort to participate in a showcase. Some of the students signed with agencies as a result. 
Guillermo Alonso, one of the students who performed in the showcase, signed with the same agency that represents Nayyar.
"It's incredible," Alonso said. "Without Kunal, that would never have happened." 
Alonso and several of his classmates plan to move to Los Angeles to launch their careers after graduation. "We fell in love with it" after the showcase, Alonso said of the city, adding that he's already auditioned for several television roles as a result of signing with the agency. 
"There is no satisfaction or joy that can be outmatched by the joy of giving back," Nayyar said. "It makes you understand your purpose, why you're here on this earth, to help people, to give back, to bring joy and love to this world. It fills my heart with so much happiness to be able to help the youth in this way. These kids are going to shape the future."