Fox professor's research: How Detroit is thriving
Ram Mudambi's research shows that Detroit is a leader in innovation due to its strong relationships with global knowledge hotspots in the auto industry.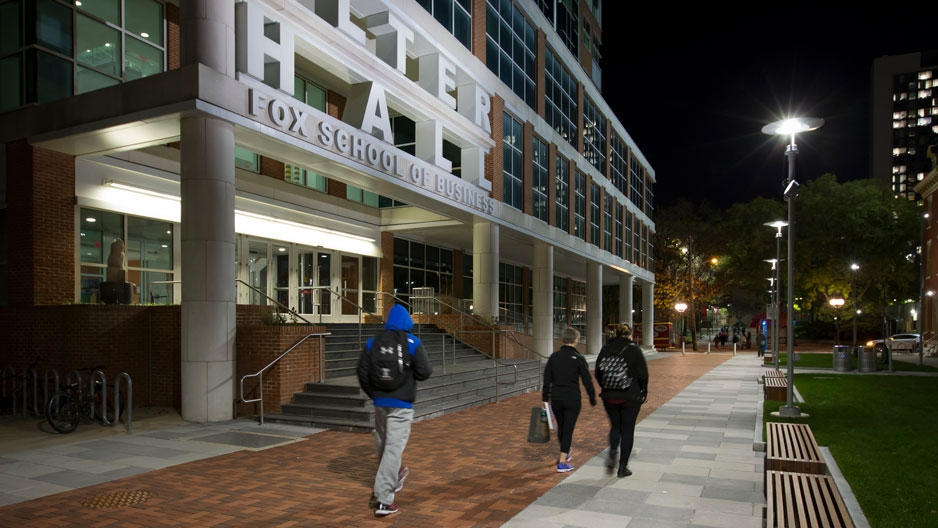 The automobile industry in Detroit is thriving.
This seems counterintuitive considering all we know about the damaging impact the last four decades of auto industry decline had on the city. But a meaningful transformation happened and automobile firms have found new ways to flourish.
Fox School of Business Professor Ram Mudambi has been researching the Detroit auto industry's transition from a manufacturing center into an innovation hub for many years. His work was recently featured in a New York Times article, "What Happens When the Richest U.S. Cities Turn to the World?," about how a city's prosperousness can be determined by how globally connected it is with other cities.
This is true for Detroit's auto industry, which has become a thriving innovation center due to its robust relationships with other global knowledge hotspots, such as Germany and Japan. However, while innovation and connectedness are thriving, Detroit, which in 2013 became the largest municipality to file for bankruptcy, as a city is not.
"Manufacturing in Detroit is still shrinking along with blue-collar jobs," Mudambi explains. "There's a quality-quantity disconnect, as there are increasing white-collar jobs, but by definition there are fewer of those. When a factory closes, we lose 5,000 blue-collar jobs, and then when you open a research and development center, you only create 100 knowledge jobs. That's been happening in Detroit for decades. In short, this is not a recipe for a healthy metropolitan area. The innovation ecosystem is very healthy, but it has not helped the city very much."
But there is a possible solution. Mudambi says it's all about nurturing entrepreneurship and small businesses. He cites Silicon Valley, where thousands of companies start every year, as a healthier alternative. And Seattle, he says, is Detroit's most edifying counterpoint.
"America's future is in the garage," Mudambi says. "While the auto industry in Detroit has done great innovation-wise, they haven't done great with the city. But if you look at Seattle, Microsoft, Amazon and Boeing have done great with innovation and with the city. Why? Because they've been engines for startups; they've put money into starting small companies. GM and Ford haven't done this—they just look for suppliers and haven't thought about creating new businesses. In the last 20 years, those three Seattle companies have been involved with 66,000 startups. That's where the jobs are. The solution is no longer in these large companies."
In Seattle, companies have managed to become vanguards of global innovation while simultaneously elevating the conditions of the city itself. Mudambi suggests this is an example U.S. firms and policymakers should take seriously.
"The U.S. is getting a winner-loser economy where you have winner locations and growing cities, like Silicon Valley and Seattle and Austin, and hinterland areas, like Appalachia and Flint, Michigan," Mudambi says. "They're falling further behind and they're not happy about it. We can't ignore these places, so we need to find smart ways to address these challenges. The knee-jerk reactions we're seeing now from some people, saying America needs to cut itself off from the world, are losing solutions. The answers must be in the direction of building skills, knowledge and more connectivity, and making more informed policy decisions. If we can fix these struggling cities, then we will be on our way to fixing the economy as a whole."

—Elliott Sharp