During Philly Free Streets—and always—Temple celebrates North Broad
Various departments across the university came together to enjoy a car-free North Broad Street and connect with the community.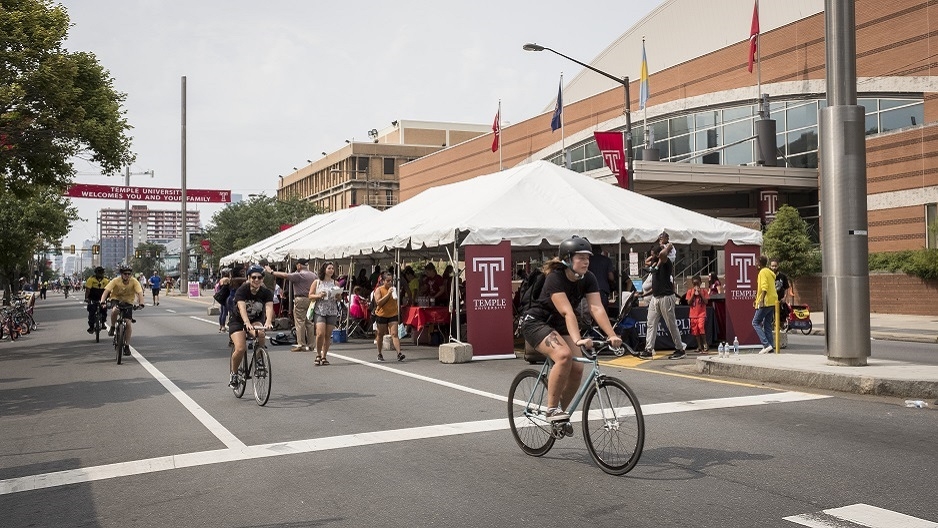 North Broad Street has been Temple's home for more than 130 years. So when the City of Philadelphia announced that Philly Free Streets—a day each year when the city temporarily closes streets to cars, allowing people to walk and bike freely—was planned for North Broad, we wholeheartedly agreed with their choice. And we couldn't wait to officially hit the streets.
On Aug. 11, as presenting sponsor for Philly Free Streets 2018, Temple hosted Camp T, a one-day summer street camp open to our community, on North Broad Street at Montgomery Avenue. The agenda was packed with health, fitness, art, music and community programming to inspire the city to get up, move and create together.

Video Production:
Gina Benigno and Gustavo Garcia
Volunteers from the university's Office of Community Relations, Temple Health, Be Heard Philly, Campus Recreation, the Office of Undergraduate Admissions, and Strategic Marketing and Communications came together to get to know our neighbors and connect them with Temple resources.
During the event, anyone passing by was encouraged to stop by Camp T and participate in an activity or learn more about Temple's offerings. Craft stations allowed children and their families to create mini mosaics or build their own drum to highlight youth and pre-college arts and music programs, and the Office of Community Relations promoted their initiatives such as the Pan-African Studies Community Education Program (PASCEP).
Owl Ambassadors were on hand to give campus tours, and student workers from Campus Recreation led zumba classes. Hooter made a welcome appearance and reminded us all that Temple really does run North Broad Street. 
Learn more about Temple's connection to the community.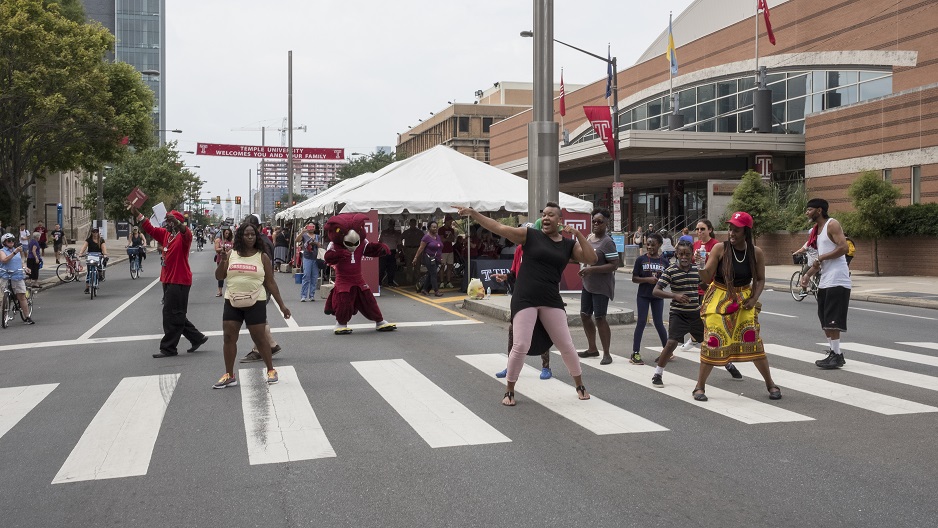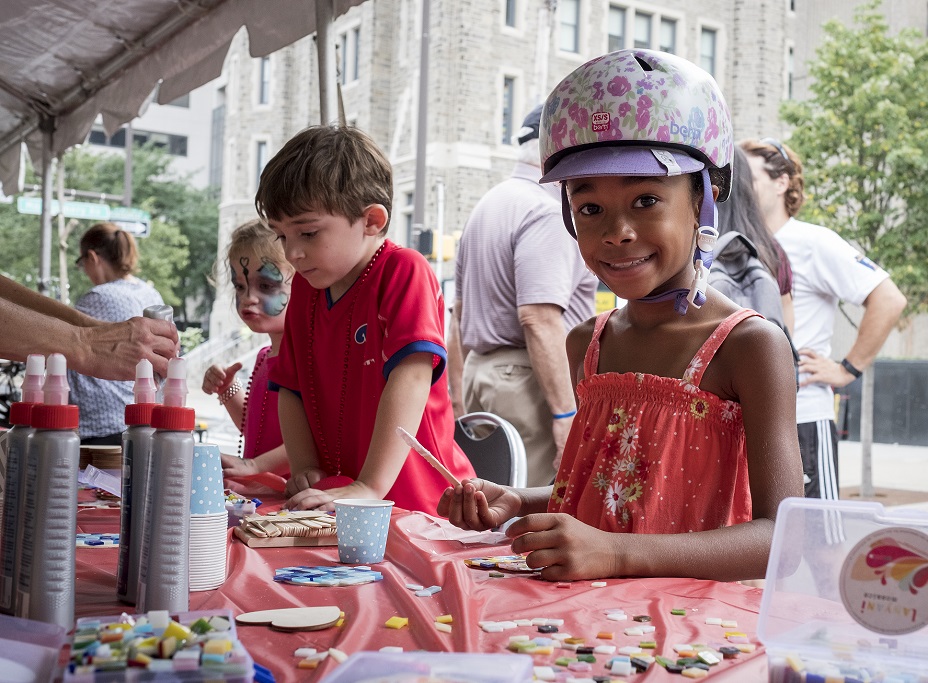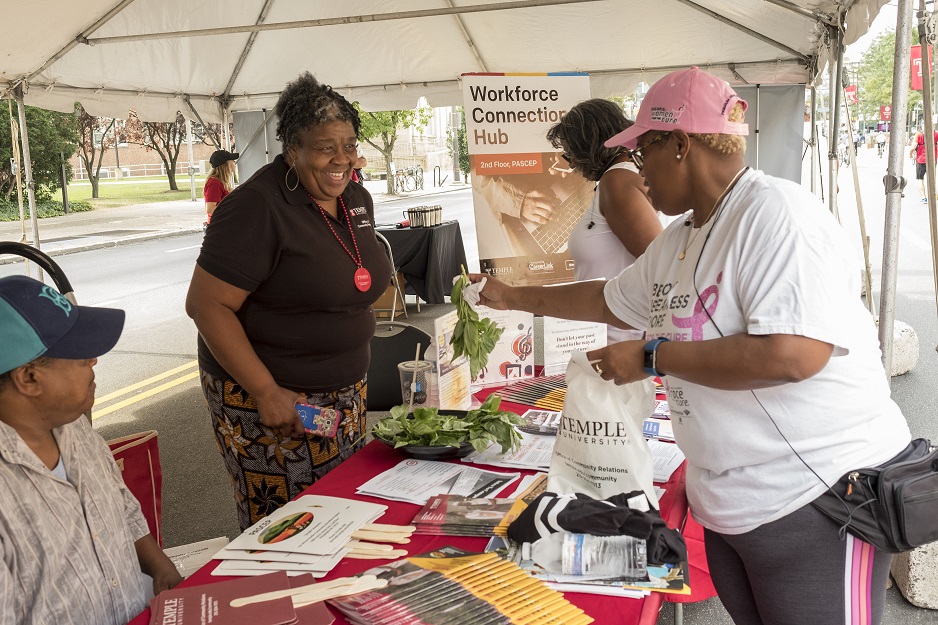 All photography by Joseph V. Labolito 

MEDIA MENTIONS: Billy Penn, NBC10, Fox 29 and CBS3, among others, all covered Temple's participation in Philly Free Streets.