Entrepreneurial alumni honor North Philadelphia roots
For these Owls who chose to open businesses in the community after graduating from Temple, North Philadelphia will always be home.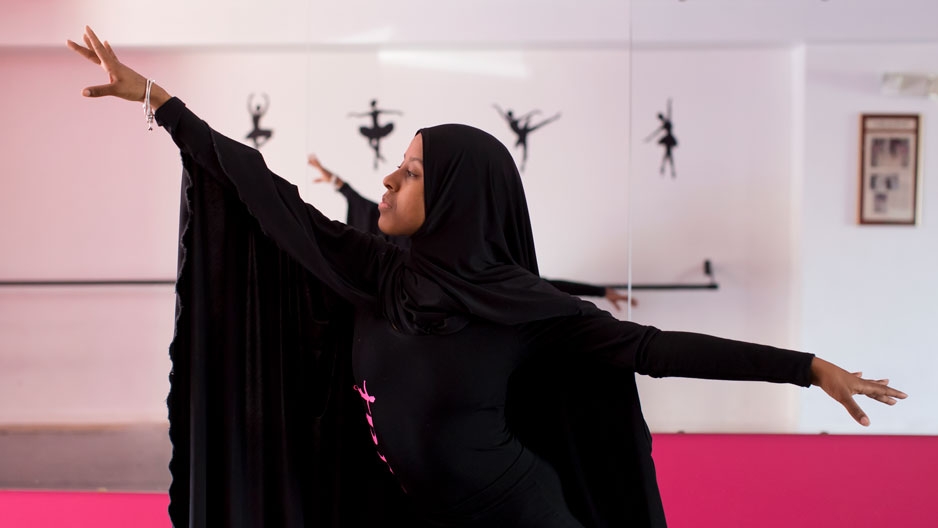 North Philadelphia is experiencing an evolution, and a group of entrepreneurial Temple Owls are a part of it. 
Meet some alumni who made North Philadelphia home as Temple students and stayed around, opening their own small businesses in the community.
Roneisha Smith-Davis, EDU '12: B'ella Ballerina Dance Academy
Dancing has been the focus of Roneisha Smith-Davis' life since she was 3 years old. The North Philly native trained at five dance academies, attended The Philadelphia High School For Creative & Performing Arts and studied dance as a minor at Temple, where she also performed as a Diamond Gem. 
As a 27-year-old, she sees now how much of this was possible due to the sacrifices of her mother, Jackie Smith-Davis. "My mom invested in me. My students don't always have that parent investment. That's my job," she says.  
Davis' students are the children who attend B'ella Ballerina Dance Academy, her nonprofit dance school in the Spring Arts neighborhood, which she opened in 2014. She says she loves being able help these children expand their skills and world views.
"I'm not saying every family in North Philadelphia isn't fortunate, but a lot of families here are in poverty, and their options are limited," Davis says. "I opened up [B'ella Ballerina] to present my students with opportunities to see that there's more."
1124 A Buttonwood St., Philadelphia; 267-534-3967, bellaballerinadanceacademy.com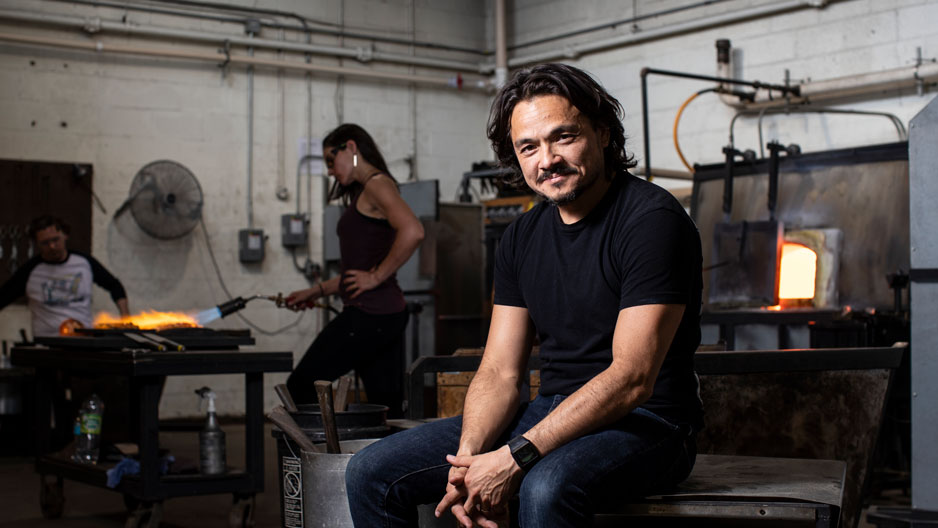 John Pomp, TYL '96, located his business in North Philadelphia, not far from Main Campus. 
John Pomp, TYL '96: John Pomp Studios 
John Pomp first touched molten glass as a 19-year-old art student at Columbus College of Art in Ohio. "I fell in love with it," he says. "I thought, 'I want to do this for the rest of my life.'"
To pursue this newfound passion, Pomp transferred to Tyler School of Art to enroll in its stellar glass blowing program on the recommendation of his high school art teacher and mentor, Norman Ed, TYL '81. 
After a decade in Brooklyn establishing himself in the New York art scene, Pomp moved to Philadelphia. Lured by affordable real estate and what he considered a more authentic art community, he purchased a warehouse in 2009 in Olde Kensington. 
Now, John Pomp Studios is a multimillion-dollar enterprise encompassing two buildings equalling over 17,000 square feet, 40 employees and numerous creative resources. He and his team design and fabricate intriguing light fixtures and leather furniture, influenced by the dynamic, imperfect shapes in nature.
1630 N. Mascher St., Philadelphia; 215-426-7667; johnpomp.com
Stay tuned: Meet more Temple Owls who own businesses in North Philadelphia in the fall issue of Temple magazine, set to publish in October. 
Read the latest issue of Temple magazine.

—Emily Kovach