Posted
September 20, 2018
Temple closes another record-breaking year of fundraising
Areas of growth include major gifts, student giving and alumni engagement.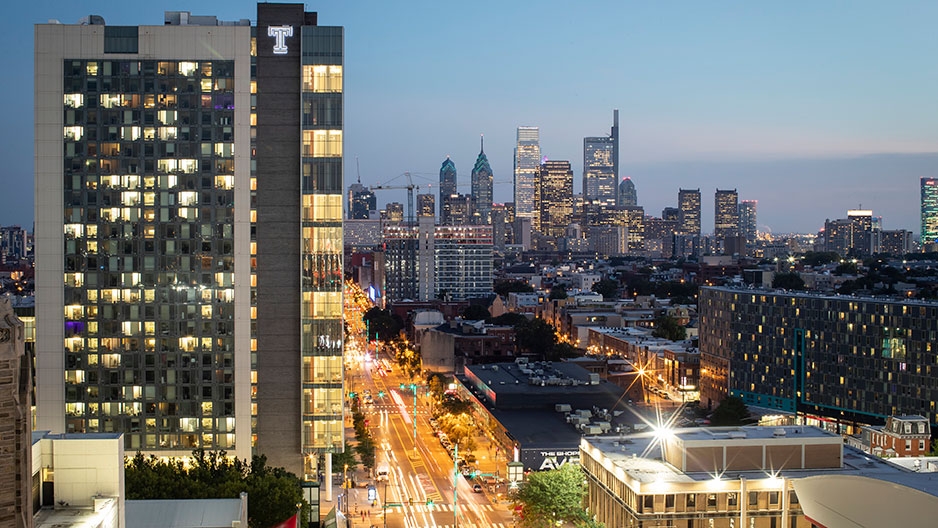 Temple University's supporters continue to give at unprecedented levels, contributing to another record-breaking fundraising year for the university.
Gifts made to the university in the fiscal year that ended June 30 totaled nearly $98 million, surpassing the previous year's record by more than $7 million. The record fundraising year represents ongoing success across a number of areas, including student giving, young alumni engagement, donor retention and major gifts.
"This giving has a huge impact on the campus that we call home," said President Richard M. Englert, who announced the record fundraising results during his annual State of the University Address Sept. 20. "Our founder, Russell Conwell, believed strongly in an ethos of giving back rather than hoarding wealth for his heirs, and in that spirit, our alumni and trustees are helping us realize our greatest ideas and our greatest ambitions through their philanthropy." 
Some notable areas of growth include:
Increase in student giving: Graduating seniors making gifts in fiscal year 2018 rose by more than 10 percent over the previous year. A total of 1,583 students, 946 of whom were graduating seniors, made gifts to Temple this year.
Increasing young alumni engagement: Young alumni continue to increasingly stay engaged with Temple, and Alumni Relations this year recorded a 15 percent increase in the number of alumni younger than 30 who attended one or more events this year.
Improved donor retention: The number of donors who gave in both the 2017 and 2018 fiscal years increased by 3 percent, and the number of alumni donors who gave in both years grew 4.5 percent.
Sustained level of principal and major-gift donors: The number of principal gift donors, or donors who gave $1 million or more, increased by 10 percent, while the number of major-gift donors, those who gave $50,000 to $999,999, grew nearly 15 percent.
Highest Temple Toast participation in history: Temple Toast, the university's annual Day of Giving in April, saw its highest rate of engagement this year, with 1,752 donors coming together to raise $242,575 in 24 hours.
This year brought two historic gifts to the university that will continue to benefit the Temple community for generations: a $10 million gift from trustee Steve Charles, KLN '80, to name the forthcoming Charles Library, and a $4 million gift from Brook J. Lenfest, son of the late Trustee H.F. "Gerry" Lenfest, to establish an eponymous scholarship fund for Philadelphia students. 
"These results demonstrate that the depth and number of donors who are willing to consistently invest in Temple University's mission and future continue to grow," said Jim Cawley, CLA '91, LAW '94, vice president for Institutional Advancement. "We continue to build on the culture of philanthropy we've cultivated here." 
Temple Health in particular rounded out one of its best fundraising years on record, raising $37 million in support of education, patient care, research and service to the community, $20 million of which was raised by the Lewis Katz School of Medicine.
The Katz School's alumni donor rate of 16 percent is among the highest of any school or college at Temple. Notable gifts at the Katz School this year included seven new endowed scholarships, $7.3 million of which were pledged in bequests that will benefit future students, and two seven-figure gifts to establish new endowed chairs—one to support Alzheimer's research and another for Otolaryngology-Head and Neck Surgery.