Temple-made doctor gives back to Lewis Katz School of Medicine
Thomas Starkey, MED '76, says he feels indebted to Temple for giving him the opportunity to pursue a career in medicine.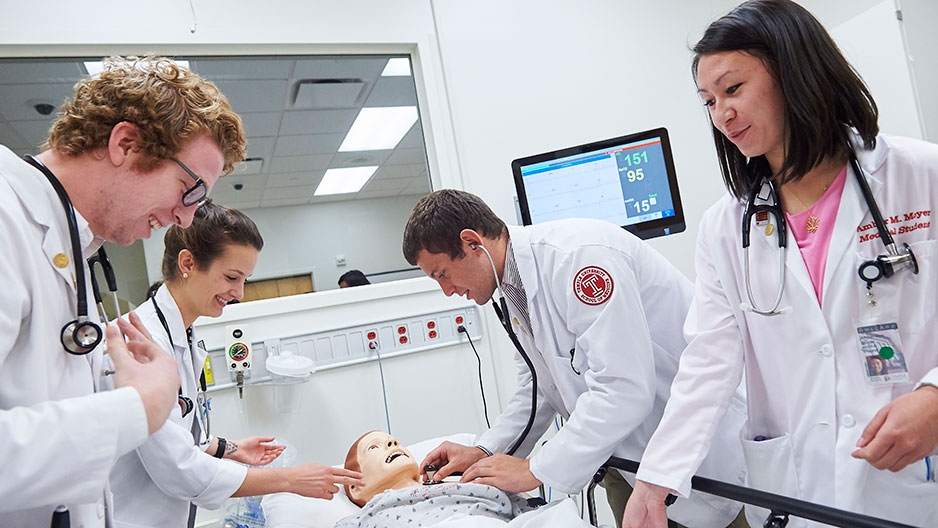 There was a time when it seemed like attending medical school may not be in the cards for Thomas Starkey, an internal medicine physician in Denver, Colorado.
"I applied to 17 different medical schools and got rejected by all of them," Starkey, MED '76, recalled. "The reason was probably because in my first two years of college, I was not a serious enough student and didn't have a great grade point average. I then realized that I wished to become a doctor, so my last two years, I earned a 4.0 GPA."
But he had to do an extra year in graduate school, again earning a 4.0 GPA, and then he reapplied to the schools that encouraged him to apply again at a later date. And in 1972, Temple's Lewis Katz School of Medicine gave him a chance. 
"Temple encouraged me from the beginning, so when I was accepted to all five of the schools that I reapplied to, I quickly picked Temple and was very happy that I did," Starkey said.
Now, Starkey is giving back to the medical school that took a chance on him. He has pledged $2 million, 90 percent of which will fund student scholarships and 10 percent of which will go to the dean's discretionary fund.
"I felt a strong desire to give back to Temple because my children, wife and I have such a good life because of the opportunity that Temple gave me," Starkey said. "My dad was a bus driver, and I was raised in a poor family in Philly. I was the first person in my family to have the opportunity for such a prestigious profession and make a good living. It's all because I was accepted by Temple's medical school and had a chance to become a doctor and have a passion that I love.
"I feel deeply indebted to Temple."
Starkey grew up in Northeast Philadelphia's Burholme section, his father a bus driver for the Philadelphia Transportation Company, SEPTA's predecessor, and his mother a nurse when she was well enough to work. But for much of his upbringing, his mother was ill with hypertension, diabetes and heart disease, he said—and witnessing her illness, coupled with his love for science, drove him to pursue his career as a physician.
"I think a lot of my motivation came from my mom being so ill when I was growing up," Starkey said, adding that his mother passed away when he was in college at Drexel University.  
Starkey fondly recalls his years in medical school at Temple as some of the best of his life. But he and his wife of almost 50 years, Eileen, who also grew up in Philadelphia, wanted something different after he finished school. He secured a residency at the University of Colorado, where he and his family have lived since. He has three sons, the oldest of whom followed in his footsteps and became a doctor.
"My son came out of medical school with a quarter million worth of debt, and I thought there must be a lot of kids like me who are from families that don't have a lot of money and can't afford to incur that debt," Starkey said. "I thought the best way to help these underprivileged but deserving kids would be to help them to go to medical school and not have that financial obstacle." 
Learn about opportunities to give back to Temple to support students' education and research, among other priorities.