NIH awards Center for Asian Health $13.5M grant to study cancer disparities
The Center for Asian Health at Temple's Lewis Katz School of Medicine, in partnership with New York's Hunter College, will use the five-year grant from the National Institutes of Health to explore approaches to reducing cancer disparities in under-represented groups.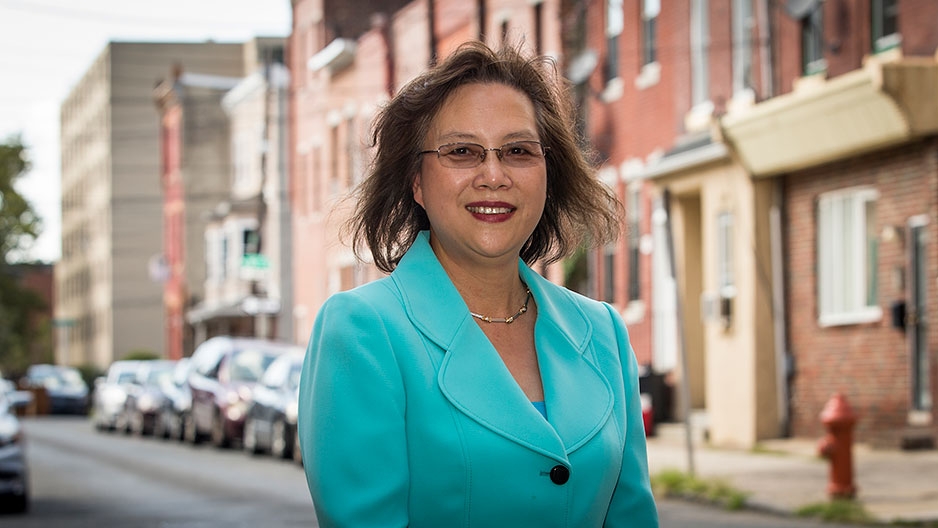 The Center for Asian Health at the Lewis Katz School of Medicine will partner with Hunter College of the City University of New York on a five-year, $13.5 million grant to investigate effective approaches to reducing cancer health disparities among under-represented groups.
The grant, awarded to Temple and Hunter by the National Cancer Institute of the National Institutes of Health, will create the Temple University/Fox Chase Cancer Center and Hunter College Regional Comprehensive Cancer Health Disparities Partnership. Laura H. Carnell Professor of Clinical Sciences Grace Ma, director of the Center for Asian Health and associate dean for health disparities at Katz, will serve as Temple's principal investigator on the grant.
The regional partnership spanning Pennsylvania, New Jersey and New York City will explore ways to reduce cancer health disparities in African American, Asian-Pacific American and Hispanic American communities. It is the first such grant awarded to any institution in Pennsylvania or New Jersey, and more than 70 investigators across both organizations are involved. 
The partnership will focus on three core areas: multidisciplinary cancer research, with a spotlight on liver, colorectal and lung cancers; training and mentoring minority junior faculty, undergraduate and graduate students and post-doctoral researchers; and educating and engaging the community. Community outreach will include cancer screenings and symposia, with the specific goals of prevention, intervention, early detection and access to treatment. It will also involve attention to the wide range of barriers that contribute to cancer disparities, including proximity to care, economic issues, health literacy, stigma, stress, mental health and more. 
Of the focus communities, African Americans have the highest mortality rate and shortest survival rate for most cancers compared with any other racial and ethnic groups in the U.S., according to the American Cancer Society. In Pennsylvania and New York City, they continue to experience significant disparities in lung cancer incidence rates compared to non-Hispanic whites.

Cancer has been the leading cause of death since 2000 for Asian-Pacific Americans, who have the highest incidence rates of liver cancer among all racial and ethnic groups in the U.S., according to the American Cancer Society. Chronic hepatitis infection is a major contributor to that, as well as the liver cancer incidence rate among Hispanic Americans, which is double that among non-Hispanic whites.