Community residents partner with Temple to launch special services district
The North Central Special Services District will focus on enhancing the quality of life for neighborhood residents.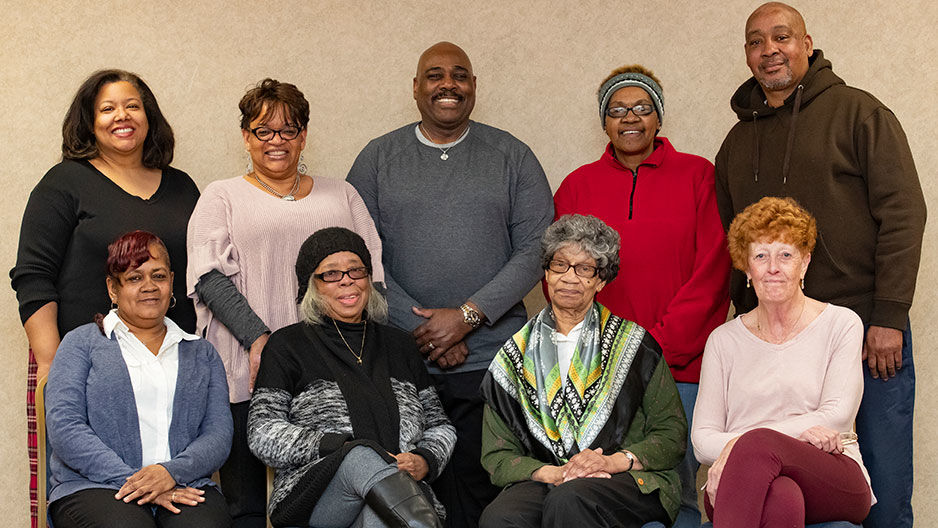 Longtime community residents are working with Temple administrators to form a special services district modeled after others in the city that will provide additional upkeep and care of the neighborhood west of the university's Main Campus. The North Central Special Services District announced its formation on April 5.

The North Central Special Services District will cover the area most heavily impacted by the university's off-campus students—bounded by Broad Street to the east, 18th Street to the west, Dauphin Street to the north and Oxford Street to the south.

"I am really excited about this district because we're going to be working together with Temple to keep the neighborhood clean and safe for both the neighbors and students," district Board President Joan Briley said. 

Briley, a teacher's aide in a nearby Head Start program for pre-K students, has lived in her home on the 1500 block of Norris Street since she was born. Like the district's other community representatives, Briley brings a lifetime of community involvement to the board, and has been particularly interested in seeing the university address issues related to trash, safety and disruptive student behavior. 

In total, the district's nine-member board is made up of five community representatives and four university representatives. Included among them are block captains, a ward committee member and university professionals including a Campus Safety Services captain who is one of the area's longest serving female officers. The district is funded by founding sponsor Temple University.

"We're very excited to formally launch the North Central Special Services District with our neighbors," said Bill Bergman, vice president of public affairs at Temple University. "This is an idea that's been percolating for years, and we've drawn inspiration from similar districts in the region, including the University City District."

Like the University City District, which debuted in 1997 near the University of Pennsylvania and Drexel campuses, the North Central Special Services District is meant to draw residents, businesses and organizational partners to the table to enhance and support its surrounding area.

According to its mission statement, the new district strives to promote existing assets and foster improvement through the following initiatives: mitigation of student impact; neighborhood maintenance and beautification; promotion of workforce development and education opportunities; and public safety.

"The leadership of this core group of residents is essential for us to make lasting improvements to the neighborhood," said Tara Miller, who as executive director of the district oversees the management of its operations and reports directly to the board itself. 

She said one of the board's first actions has been to hire and expand services from One Day at a Time, which piloted neighborhood cleanups for Temple in the fall. The crew is scheduled to clean the neighborhood three days a week beginning this month.

"I'm proud to be part of a university that cares about its neighbors," said Andrea Swan, a district board member who has lived and studied in North Philadelphia, is a mother to teenagers at a school in the district and who currently works as Temple's director of neighborhood affairs in Community Relations.

"We're hoping that through this district all of us can achieve more together," Swan said.

Briley encourages all area residents to learn about the district on its website, where they can also submit feedback. She said she also hopes to reach neighbors without computer access with fliers and word of mouth. 

"I hope people appreciate this and embrace it, because it's all here to help everyone in this neighborhood," Briley said.
—Andy Lochrie