Carnell Professorships recognize faculty's outstanding contributions
Three professors have been appointed Laura Carnell Professors in recognition of significant achievements in research, teaching and scholarship.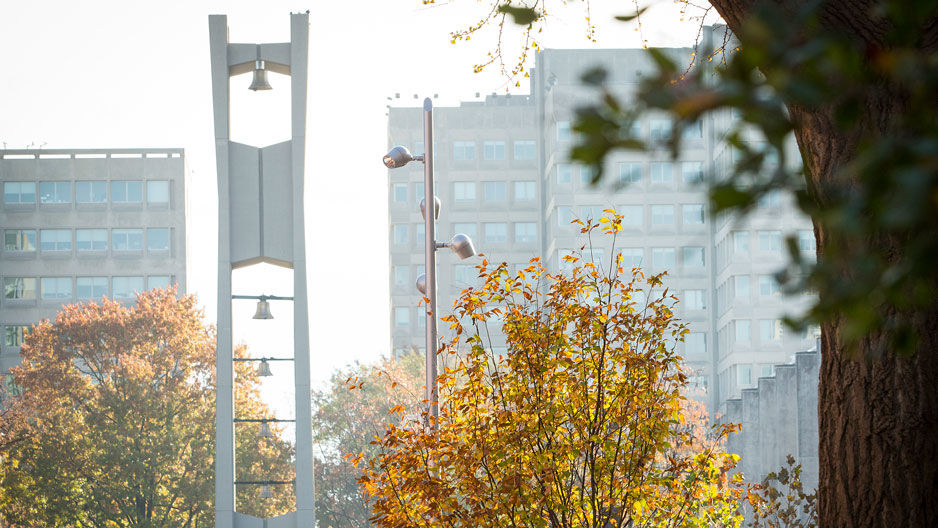 A group of faculty is being honored for significant achievements in their fields with new Laura H. Carnell Professorships, effective July 1.
The Laura H. Carnell Professorship recognizes faculty for outstanding scholarship and contributions to their fields through teaching, creative work and research. The award is named for Temple's first dean, Laura Carnell, who served as university founder Russell Conwell's second in command as chief administrator from the late 1800s through his death in 1925. Carnell was known for her dedication to Temple and her innovative leadership.
"Professors Hollis, Kitch and Martin have made significant contributions to their fields through scholarship and research that is shaping the future of their respective professions," said Provost JoAnne A. Epps. "It is wonderful to recognize them with appointments as Laura H. Carnell Professors, and to know that through their teaching they will continue to inspire countless Temple students."
This year's Laura H. Carnell Professors shared their thoughts on being selected for the prestigious honor.
Duncan Hollis, professor of law, Beasley School of Law
"I'm so honored to be receiving a Carnell chair. It is a privilege to have the ability to keep teaching Temple students who continue to amaze me with their insights and enthusiasm. At the same time, this chair will allow me a new platform to continue my research on the intersections of international law, norms, and global cybersecurity at a critical time for the stability and openness of cyberspace. I look forward to working on this issue from an interdisciplinary perspective and the opportunities it affords to work with colleagues and students from across Temple University's schools and colleges."
Carolyn Kitch, professor of journalism, Klein College of Media and Communication
"I'm especially glad to receive this honor because it reflects the support within Klein College for interdisciplinary scholarship, and for kinds of exploration that go beyond the usual boundaries of communication programs. I've observed that to be true across our faculty and students. For instance, one of my main interests, research on social memory, has grown rapidly, and globally, across other disciplines, but not as much in communication schools, let alone journalism departments—despite the fact that media are absolutely central to public understanding of the past. I'm glad that I am able not only to explore that phenomenon but also to teach classes about it, and to do within a communication context. I've been especially excited to see how students in our Media and Communication doctoral program bring very current perspectives to studying how new kinds of media transform older narratives, preserving but reshaping them for the present."
Nadine Martin, professor of communication sciences and disorders and director of the Eleanor M. Saffran Center for Cognitive Neurosciences and the Aphasia Rehabilitation Research Laboratory, College of Public Health
"It is a great honor to receive the Laura H. Carnell Professorship award, and I am grateful for this recognition of my research in language disorders associated with stroke and aphasia. I am committed to engaging students in research and fostering their interest in academic and clinical-research careers. The importance of translating basic research to clinical practice cannot be overstated. Thus, it is vital that students of clinical sciences develop a strong foundation in the research that informs clinical practice. As a Laura Carnell Professor, I will continue to infuse the spirit of this mission in my teaching, research and scholarly work."