$1M gift from alumna will name center in College of Liberal Arts
Joyce K. Salzberg, CLA '69, SSW '79, has a long history of giving to Temple. The center that will bear her name will focus on professional development for students.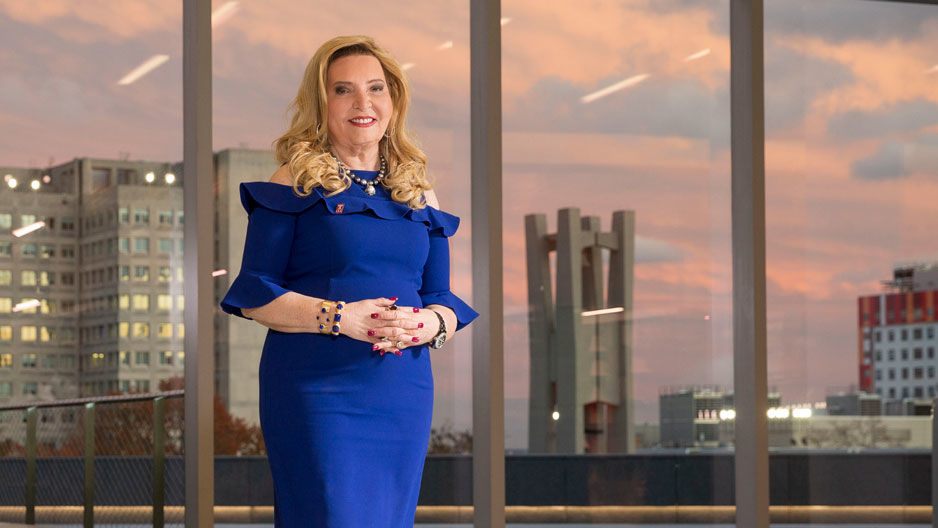 Joyce K. Salzberg, CLA '69, SSW '79, an alumna with a long history of giving back to Temple, is supporting a professional development center within the College of Liberal Arts (CLA) with a generous $1 million naming gift.
To honor Salzberg's exceptional commitment to the college and its students, the center will be renamed the Joyce K. Salzberg Center for Professional Development. Currently located in Paley Hall, the center will move to a new space in Gladfelter Hall in the fall of 2020.
"Joyce Salzberg has been incredibly supportive of CLA for many years, and this financial gift will take our professional development program to a new level," said CLA Dean Richard Deeg. "As a first-generation college student who became a successful business entrepreneur, Joyce is an inspiration to our students and alumni who aspire to her academic and professional success. Her generosity ensures many more can follow in her footsteps."

A Philadelphia native, Salzberg is the co-founder of Sunny Days Early Childhood Developmental Services, Inc., one of the nation's leading early intervention and autism services providers, and founder and CEO of Oxford Consulting Services, which serves schoolchildren with developmental needs and developmentally disabled adults. Salzberg, who currently serves on the CLA Board of Visitors, earned both her bachelor's in comparative religion and her master of social work at Temple.

"I want our students to have opportunities that I never had and to appreciate the value of a liberal arts education," Salzberg said of her gift.

It's a simple motivation—and one that aligns with CLA's strategic plan to provide better student support and superior career preparedness through internships, networking opportunities and related initiatives, and to be state-of-the-art, both in its facilities and in the quality of services it provides to CLA students and alumni.

"Liberal arts students are bright, creative and industrious, among many other traits," Salzberg said. "Future employers are recognizing this. The students and their families need to recognize that and feel confident that they will be very marketable after graduation."

As someone who has dedicated her life and career to helping others, Salzberg is pleased to add to her Temple legacy with this gift, which will endow the center with resources for generations to come. The gift is just the latest instance of Salzberg's long and storied relationship with CLA and Temple.

The center's new location in Gladfelter Hall is currently under construction, along with a new Anderson Hall lobby, terrace garden, courtyard and lecture hall.

In this new location, the Joyce K. Salzberg Center will be part of Temple's ongoing campus transformation, which in recent years has included the debut of the world-renowned Charles Library, the Aramark Student Training and Recreation (STAR) Complex and the Science Education and Research Center.