Opening celebrations at Temple Japan mark a new era in the globalization of higher education
TUJ's new campus is located in Setagaya City, an area that will provide students an enhanced college experience and an opportunity to meet and work with Showa Women's University students and faculty.
Video Production:
Gina Poulos
It's Japanese tradition to break open a sake barrel to celebrate momentous occasions. The more than 300-year-old practice is called
kagamiwari
, which means opening the mirror. When you break open the barrel's lid, the round surface of the sake, a Japanese rice wine, resembles the moon. It's said to bring harmony and good fortune—and it's fun to bust open. This type of ceremony is common at New Year celebrations, weddings and sporting events. Or at grand openings of new university campuses. On Nov. 6, for Temple University, a particularly symbolic sake barrel was opened to mark the official opening not just of Temple University, Japan Campus (TUJ)'s new location in Setagaya City, but a homecoming.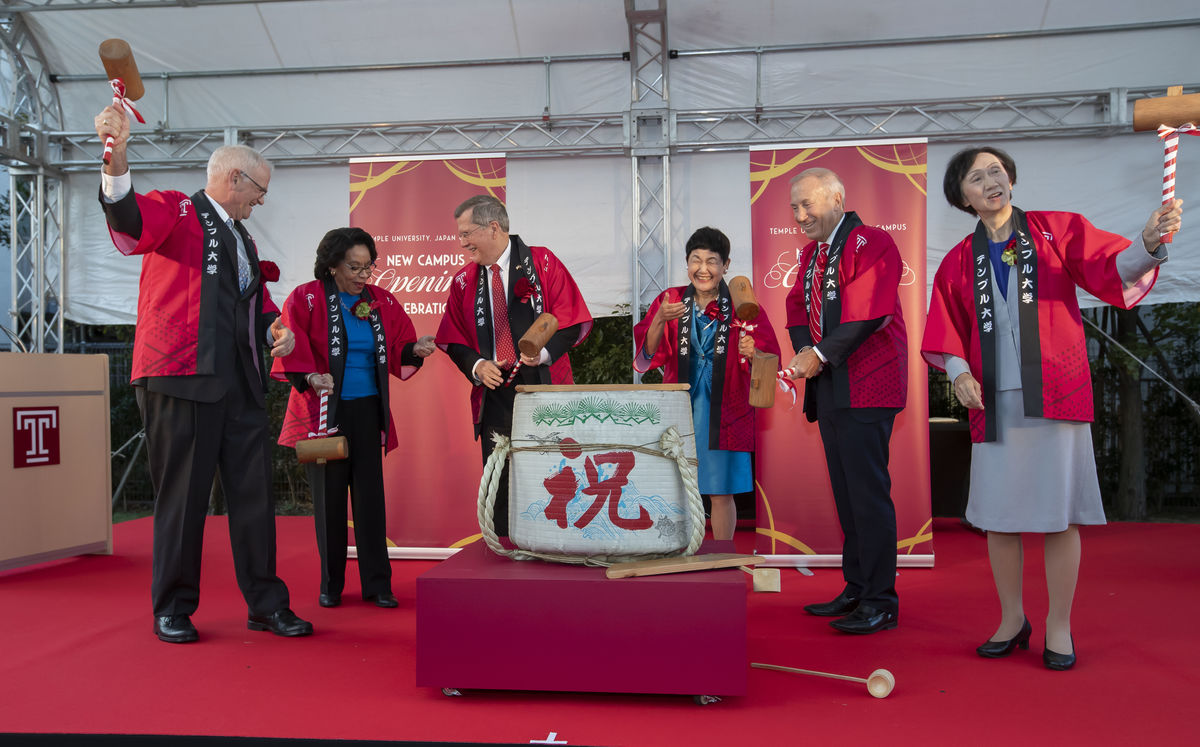 From left to right, Temple University, Japan Campus Dean Bruce Stronach; Provost JoAnne A. Epps; President Richard M. Englert; Showa Women's University Chancellor Mariko Bando; Chair of the Board of Trustees Mitchell Morgan; and President of Showa Women's University Tomoko Kaneko commemorate TUJ's new campus and the partnership between both universities by breaking open a sake barrel during the early November celebrations. 
"For the first time in its existence, TUJ has a home," said Bruce Stronach, dean of TUJ for more than 10 years, at the opening celebration. "What's unique to our new home is not the physical structure itself, as beautiful and practical as it is. It's that this home is the embodiment of the globalization of higher education." The new campus is now shared with Showa Women's University (SWU), which provides students a more traditional campus setting with green spaces, lounges and access to sports facilities, and the shared campus is just one facet of our new partnership with the Japanese institution. Earlier this academic year, Stronach wrote of the significance of the TUJ's new campus and our partnership with SWU.
Mariko Bando is chancellor of SWU. She has a long, esteemed career of empowering women in Japan. For several of her positions in Japanese government, she was the first woman to ever hold such roles.

"We are so different from each other, so it was quite a project to invite TUJ to our campus," said Mariko Bando, the chancellor of SWU. "I was brave and took on the challenge. We have mutual trust, mutual understanding and now we are one team."


Mariko Bando's honorary degree conferral was held in Hitomi Memorial Hall on SWU's campus, adjacent to TUJ's new building.

Bando has spent much of her life championing women in Japan. Her career started in the Prime Minister's office, where she was the first woman bureaucrat, and she became the first director general of the Japanese Cabinet Office's Gender Equality Bureau. Now, she officially holds an honorary Temple University doctorate degree, which was bestowed on her during the opening celebration of TUJ. 

"This challenging new venture isn't just for Temple University, Japan Campus and Showa Women's University," said Bando. "I believe we respect each other as people who have different values and different experiences and different cultures. We must keep asking ourselves what can we do to cause real change in the global future."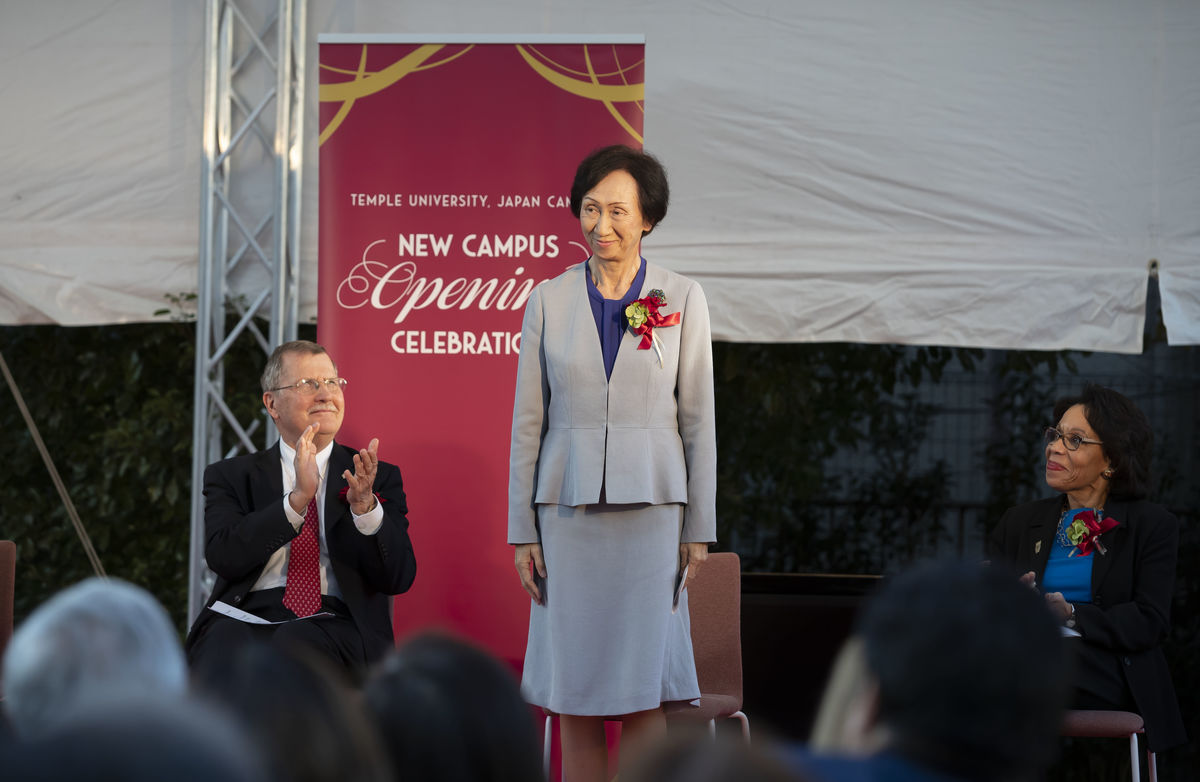 Tomoko Kaneko was appointed president of SWU in 2016 and is the school's ninth president. SWU will celebrate its 100th anniversary next year. 

Tomoko Kaneko is the president of SWU—the first president in the school's history who's an alumna— and has a special connection to Temple. She was one of the first students to earn a doctorate in education from TUJ. 

"Almost 25 years ago, I earned my doctoral degree at Temple University, Japan Campus. I enjoyed the insightful and exciting evening classes in a building far away from here," said Kaneko. "Now, finally, Temple University, Japan Campus is here with us in Setagaya. Our strong relationship will make steps toward providing the best education in the world."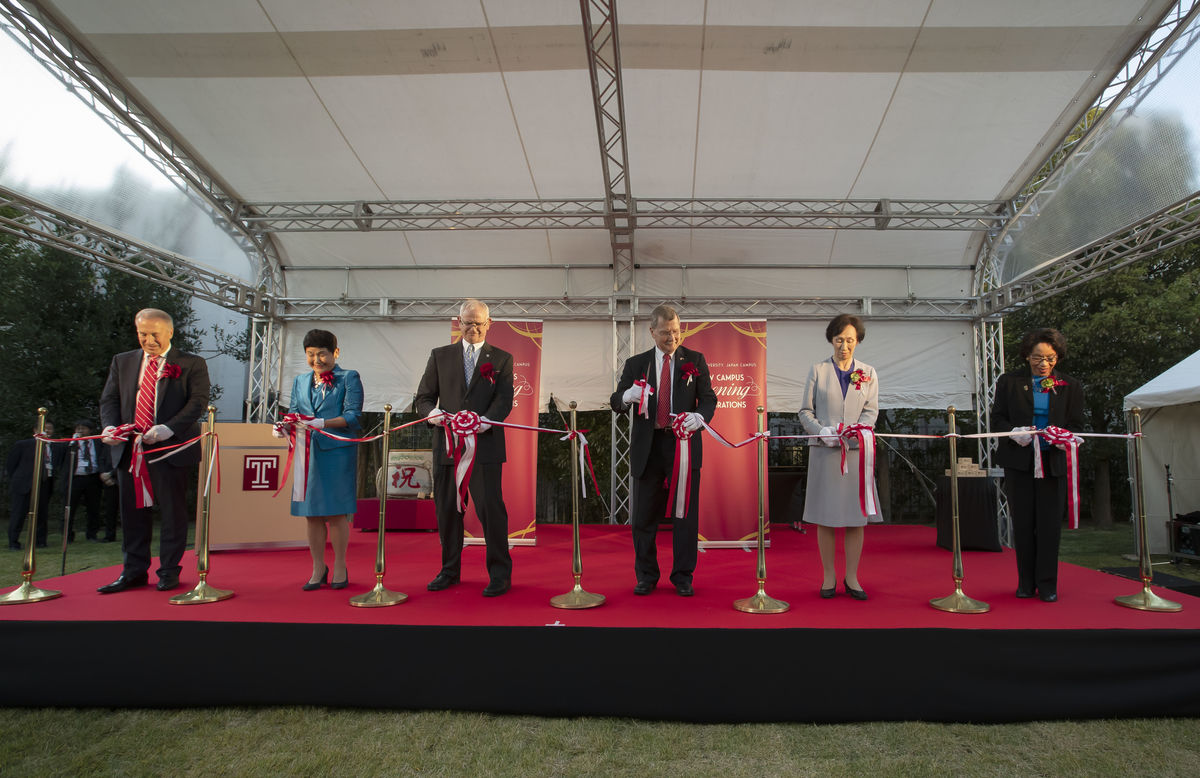 Combining Japanese traditions with western customs, a ribbon-cutting ceremony was held in addition to breaking open the sake barrel.
"Our students often find Temple is a connector to the entire world, whether it's meeting international students and faculty, or by making study abroad part of their academic plan," said Temple President Richard M. Englert. "Through partnerships such as this one with Showa Women's University, we now have greater reach, greater cultural perspective and a richer story to tell. We are so proud to call our students from every corner of the globe part of the Temple family." 

And the Temple family continues to grow with SWU, but also with a new neighborhood. As part of the opening celebrations, TUJ hosted Community Day, during which the campus transformed into a block party for an afternoon. Students performed traditional dance and poetry, local businesses offered provisions, and tours were given so the SWU community and neighbors had the chance to get to know their new neighbors.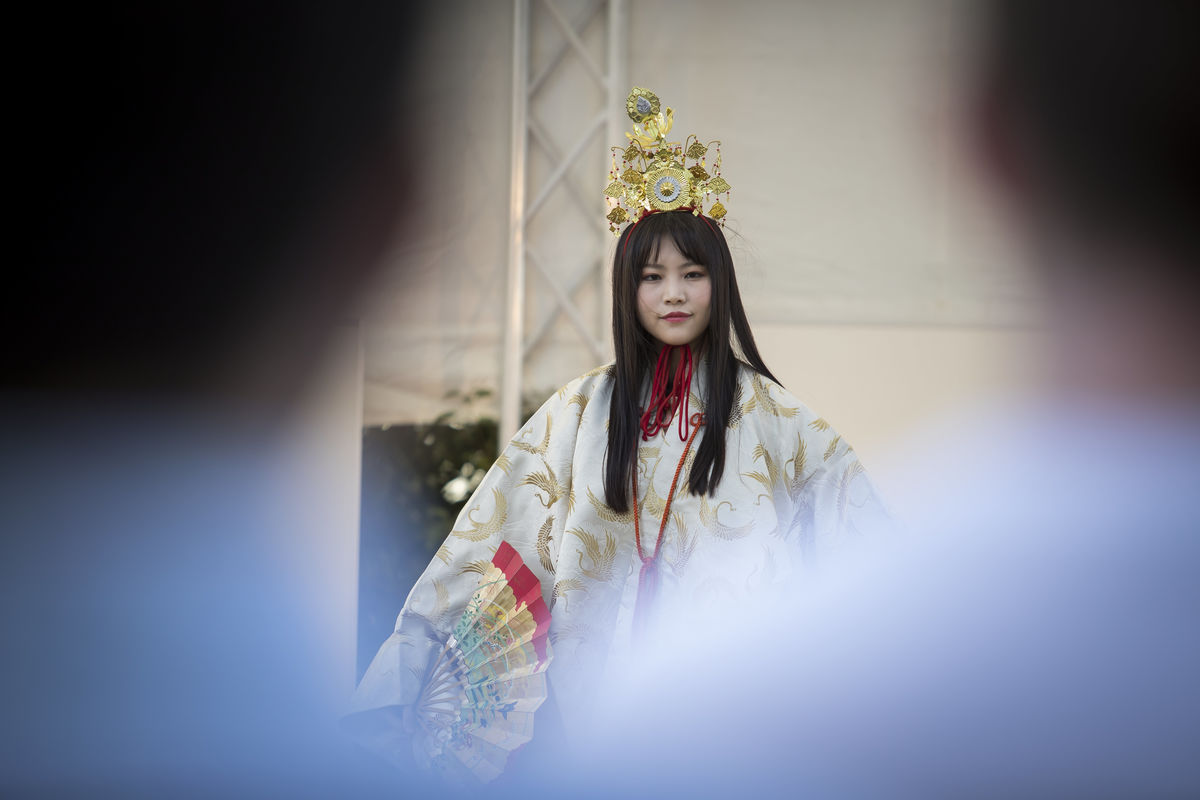 During Community Day, artist Sho Yamazaki performs Bugakuza, which is a traditional and innovative art that combines materials arts and samurai culture. Performances like this are customary for celebrations and new starts.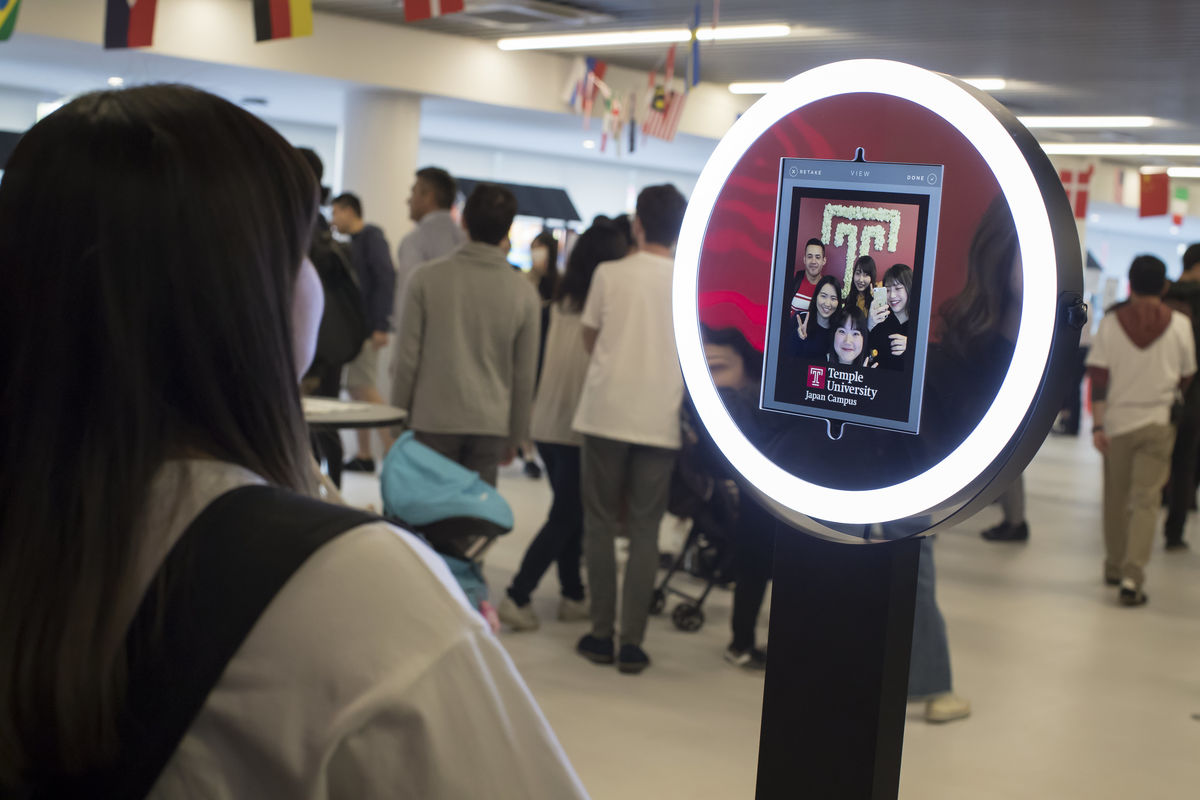 A photo booth with a flower Temple "T" gave students and community members a way to capture their moments during Community Day.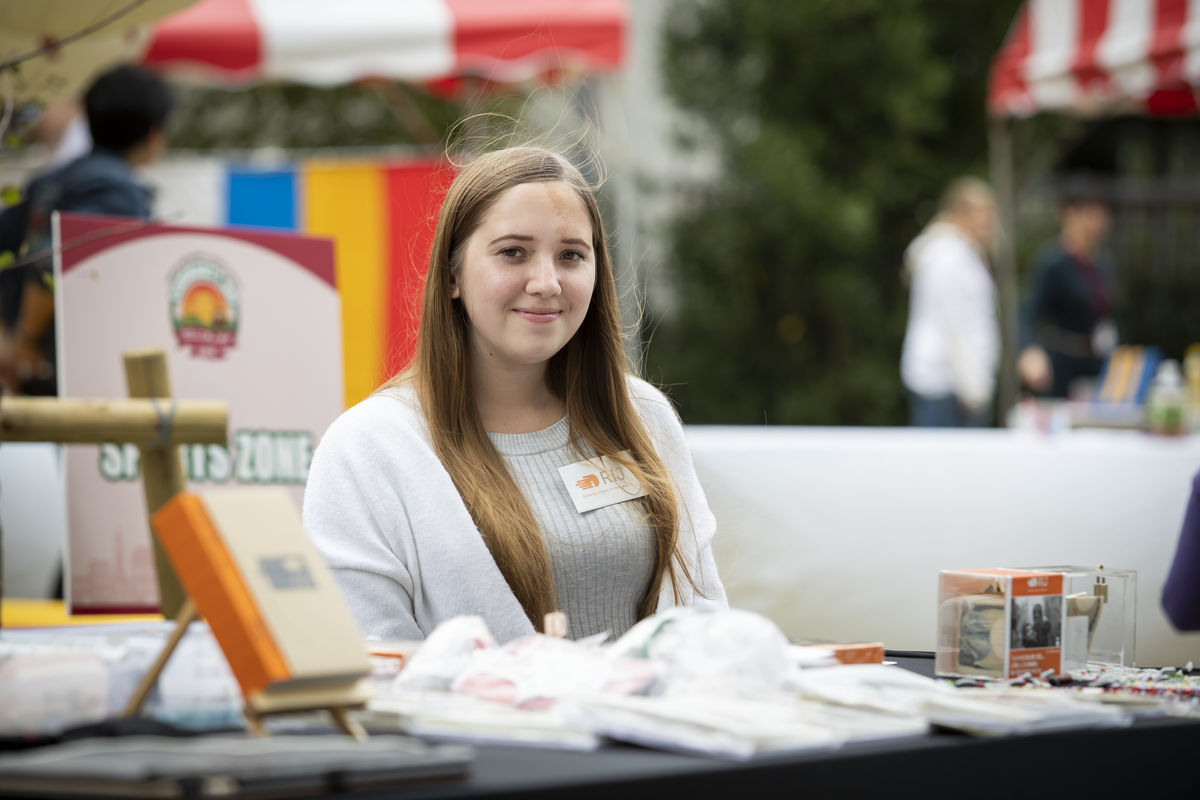 Junior Ashley Geisler is spending a year at TUJ before returning to Main Campus. During Community Day, Geisler represented Refugees International Japan, an organization she's interning with that focuses on advocacy work for refugees.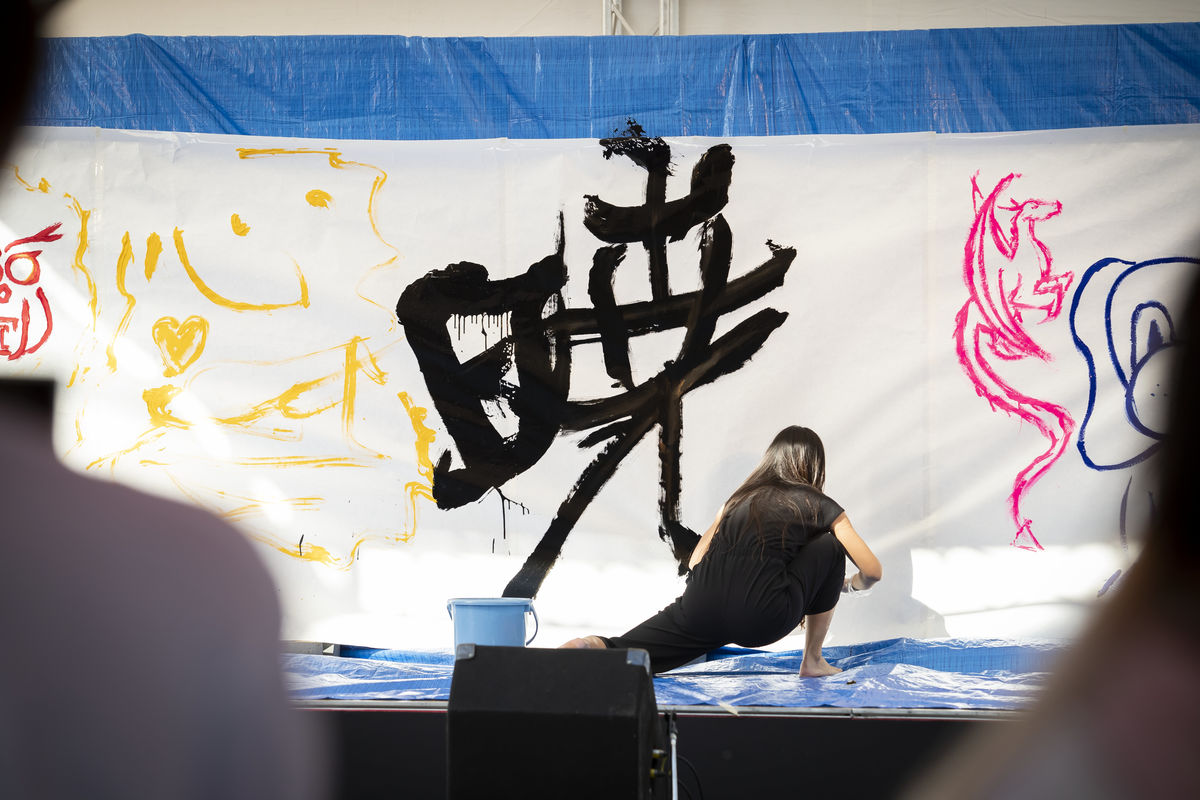 Kisen from Kisen Calligraphy Miami did large-scale Japanaese calligraphy as performance art with music.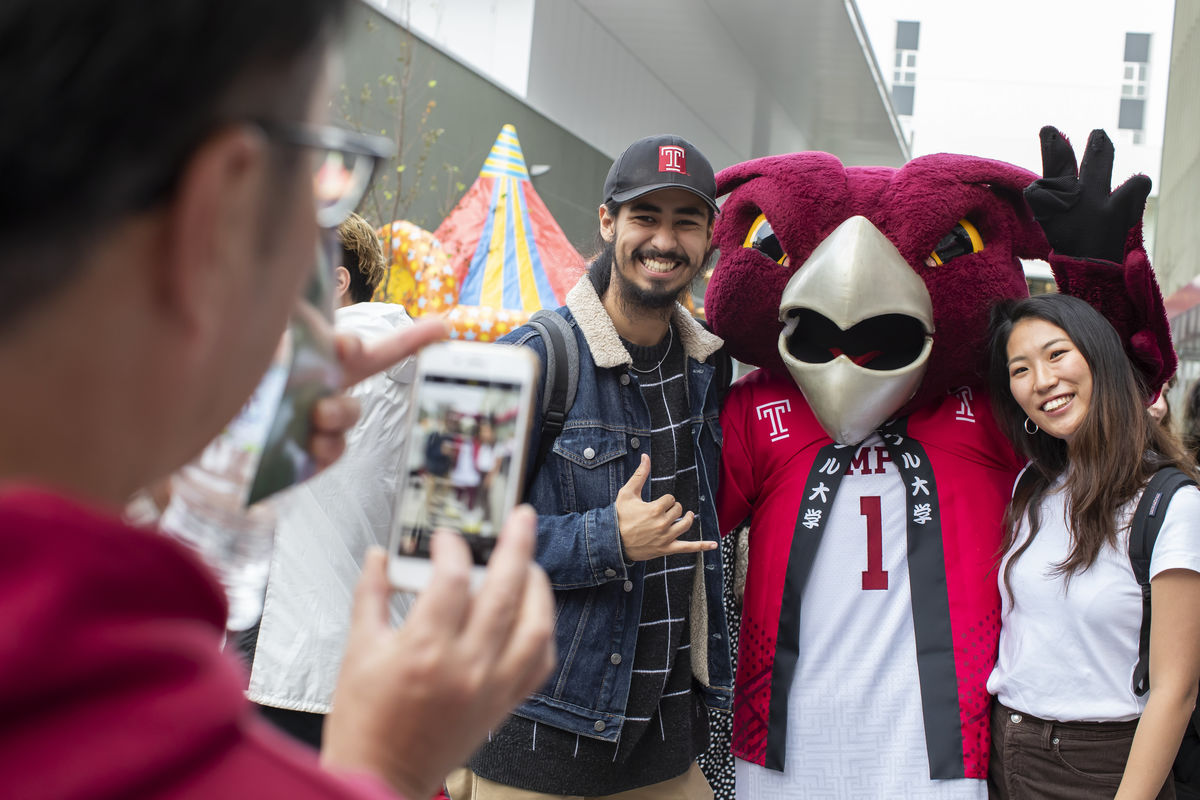 Since Japan is known for its mascots, it wouldn't be right for Hooter to not be there. 
Temple University, Japan Campus is a branch campus of Temple University and the only four-year institution offering accredited American undergraduate and graduate degrees in Japan. Learn more about TUJ's new campus, academic offerings and opportunities. 
All photography by: Betsy Manning
Words by: Samantha Krotzer