Introducing Temple Japan's brand new campus
After nearly four decades in office buildings, Temple University, Japan Campus finally has a space to call its own, and a college experience to offer its students and faculty. Check out photos of the brand new campus, located at Showa Women's University in Tokyo's Setagaya City.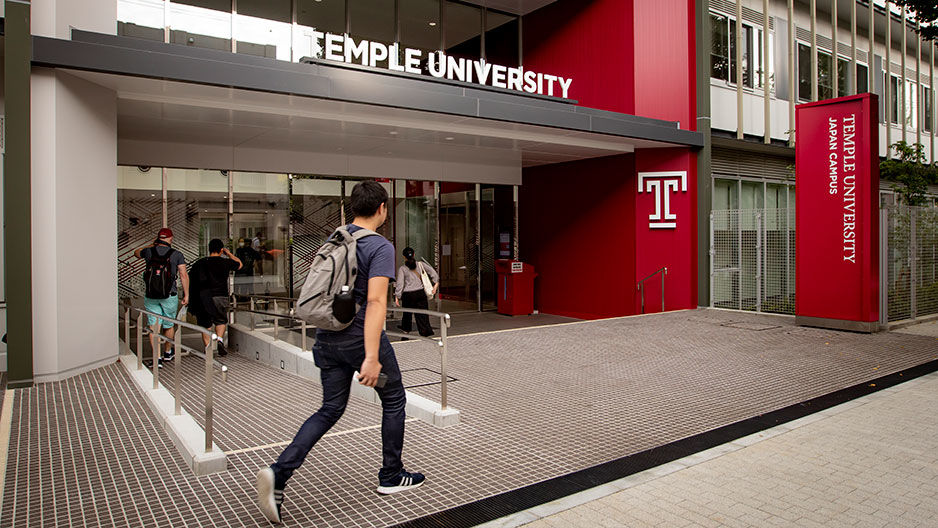 After nearly four decades in existence, Temple University, Japan Campus (TUJ) recently moved to a new building that provides a traditional college setting, marking a significant moment in the branch campus' history.
TUJ was previously scattered throughout floors in office buildings in a high-end area of Tokyo. In August, TUJ relocated to a six-story building constructed specially for the school on the campus of Showa Women's University (SWU) in bustling Setagaya City, Tokyo. 
The move brings TUJ's students and faculty a traditional university setting for the first time in its history, complete with a large cafeteria and sitting area known as the Parliament, where students can relax, study, and spend time together, as well as an outdoor quad-like area reminiscent of Main Campus' "Beury Beach."
Take a look inside the new campus in the gallery below. For optimal viewing, maximize the gallery in your browser window.