She brings dental care to all
Janine Musheno Burkhardt, a 2015 graduate of the Kornberg School of Dentistry, has dedicated her career to providing dental care for those who are homeless and socioeconomically disadvantaged.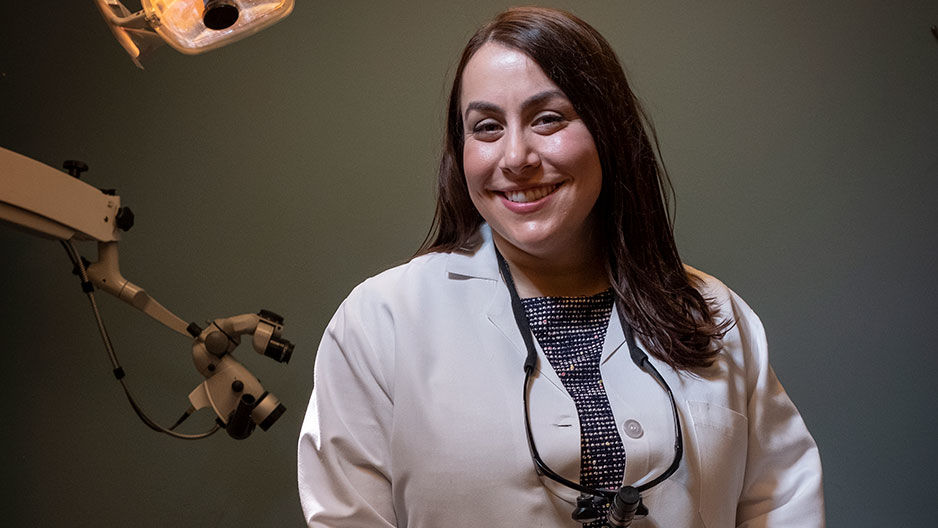 Video Production:
Gina Poulos
Within months of receiving her dentistry degree, Janine Burkhardt came face to face with some of the most challenging problems in her field.
Entrusted to fulfill nonprofit Project HOME's mission to serve the homeless and low-income residents, Burkhardt learned to navigate issues ranging from complicated insurance and Medicaid payment systems to dentures being stolen from shelters.
Under her leadership, the Stephen Klein Wellness Center near Temple's Main Campus has grown from one operatory chair to eight. In 2018, Burkhardt expanded her responsibilities by opening a dental chair at the Hub of Hope under Suburban Station in Center City, providing dental services year-round for the first time to a large homeless population served by the center.
Janine Burkhardt earned a Temple University 30 Under 30 Award. See other notable alumni who won.