Senior associate dean establishes scholarship fund to honor alma mater, Temple
David Brookstein's past informed his support of Philadelphia students' futures with the Brookstein Family Scholarship endowed fund.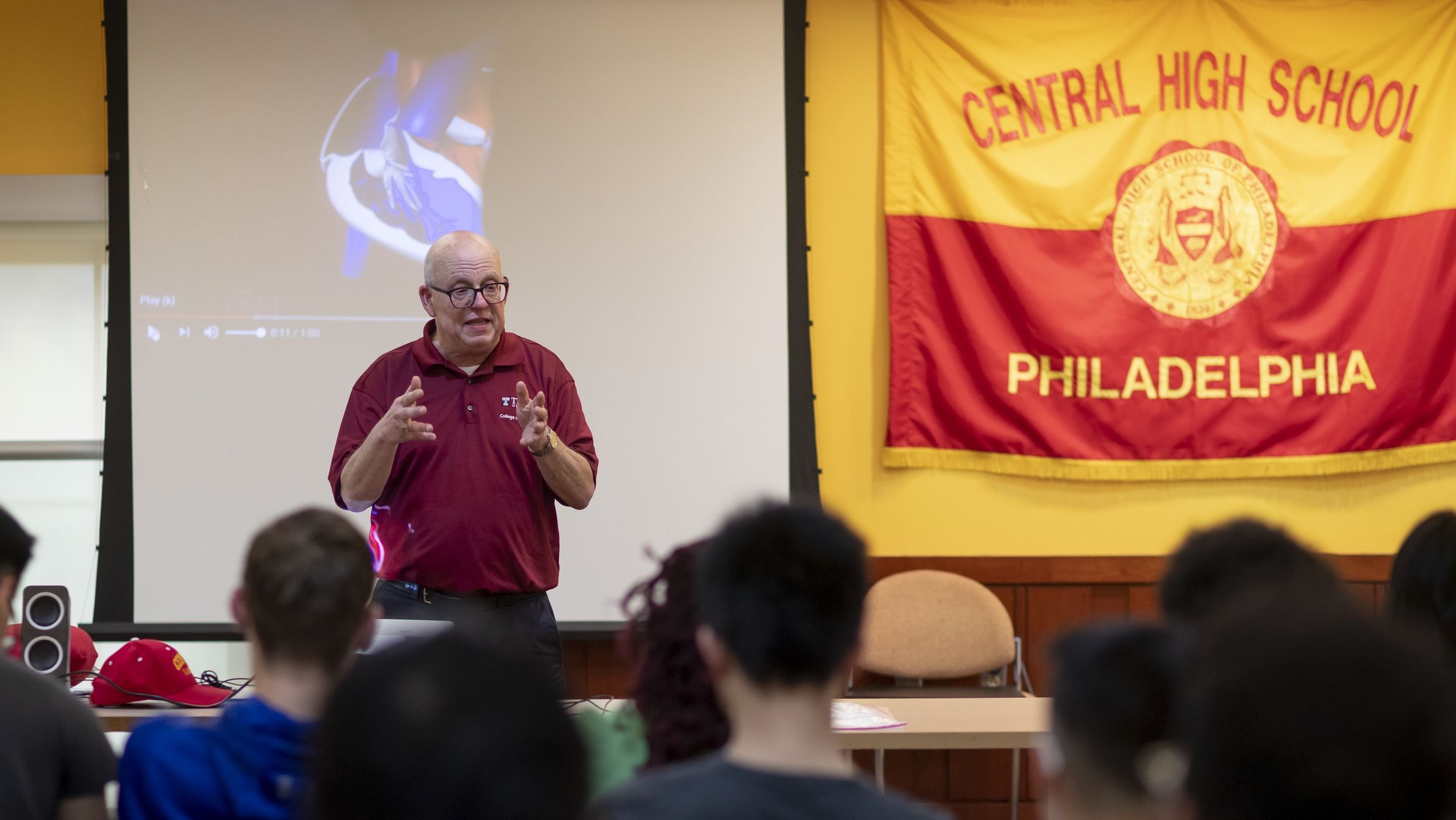 When David Brookstein established the Brookstein Family Scholarship at Temple University College of Engineering, he did so for future students with an eye on his own past.
Brookstein, a senior associate dean and professor of mechanical engineering at Temple, worked his way through high school, gaining firsthand knowledge of textile engineering during his retail job long before he embarked on his professional career in engineering.  
"During high school, I worked at my father's clothing store on West Chelten Avenue in Germantown to help save for college," Brookstein said. "That memory motivated me to help provide some additional financial resources for students today who are like I was back then."
The $50,000 endowment Brookstein has set up will provide scholarships for North Philadelphia students who graduate from Central High School, Brookstein's alma mater, and plan to study engineering. It's a profile that mirrors that of Brookstein, who came to Temple six years ago after serving as an academic dean at Philadelphia University for 18 years and is a member of Central 226. 
"As a first-generation college student myself, I was particularly impressed by both the College of Engineering and the university's mission," Brookstein said.
Beyond the scholarship, Brookstein has always been part of the fabric of both Temple and his hometown of Philadelphia in many other ways. For years, he has been returning to his alma mater to deliver engineering lectures—including a recent one that focused on his own aortic valve replacement surgery—to students.
"Not a day goes by when I don't think of where I came from and how fortunate I am to help make good things happen at Temple for our students," Brookstein said.
To learn more about supporting students at Temple, visit giving.temple.edu. 

—Eric Horvath