An extraordinary evolution: Temple's campus throughout the years
From the state-of-the-art library to new dining experiences and residence halls, Temple has taken big strides to enhance the overall campus experience.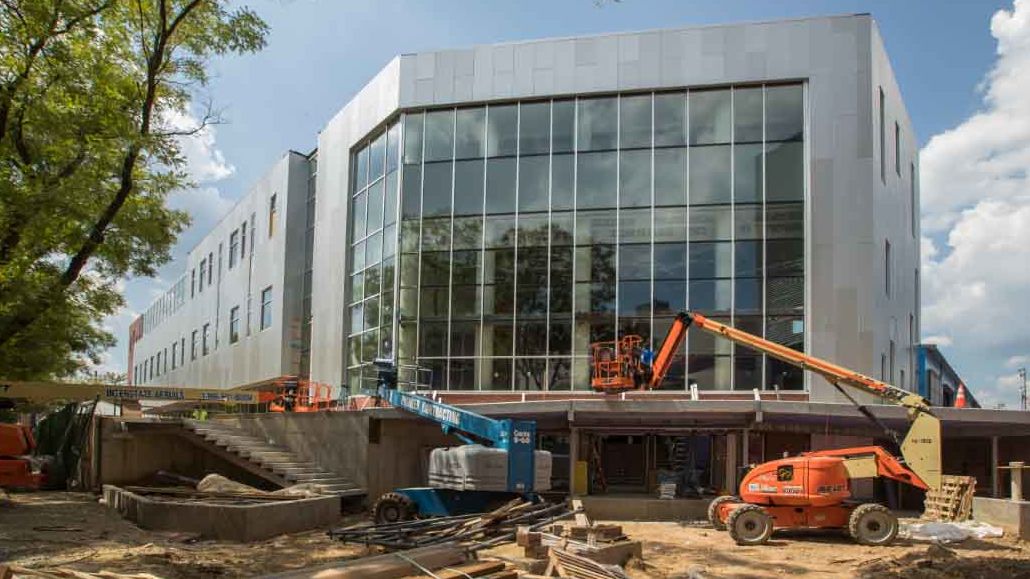 It's no secret that Temple continues to develop ambitious plans to make the campus experience as rewarding as possible for visitors, students and faculty alike.  
Over the past several years, undeniably big changes have swept across campus. But some might be more obvious than others, so to celebrate the end of the spring semester and to reflect back with our graduating seniors, we've rounded up some of the most rewarding renovation projects you may (or may not) have missed.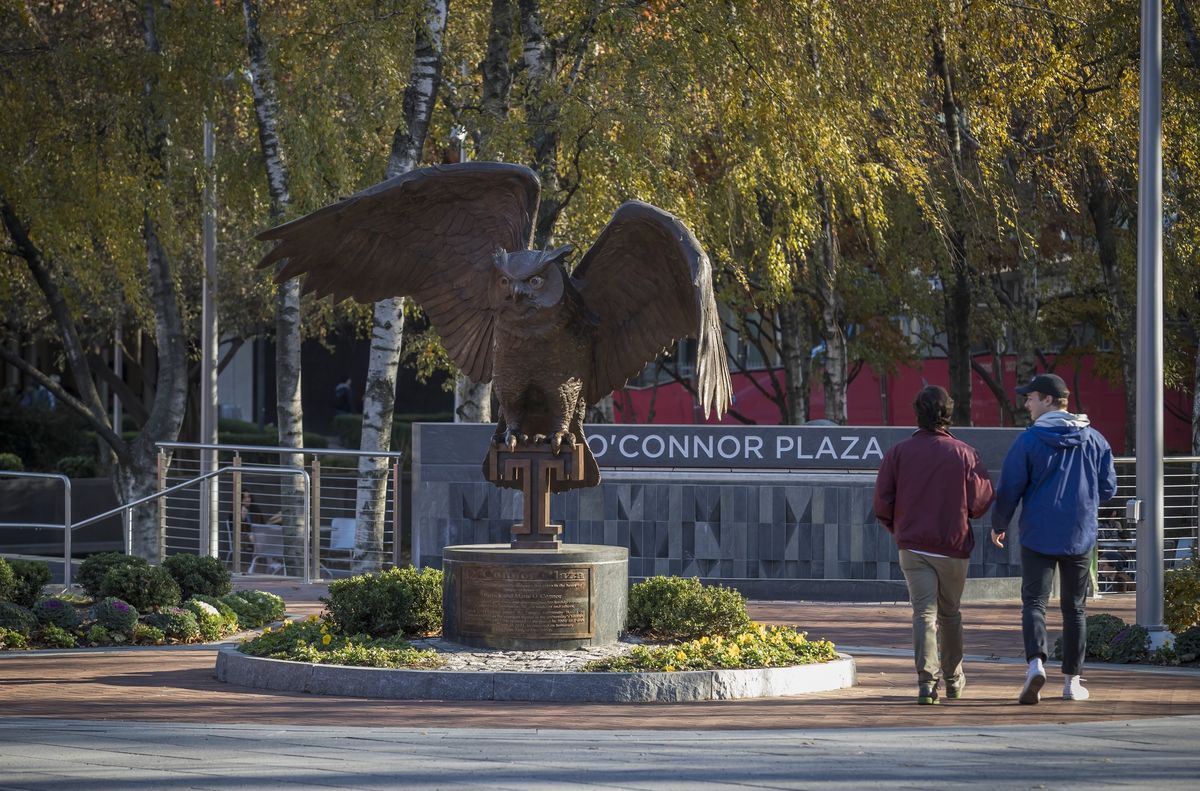 The updated O'Connor Plaza and Founder's Garden, one of the most photographed spots on campus. (PHOTO: Betsy Manning)
O'Connor Plaza and Founder's Garden
In September 2017, the newly renovated Founder's Garden and O'Connor Plaza made their debuts. O'Connor Plaza, created in the center of campus, included updated landscaping, a water wall and, most notably, a new bronze owl statue (Temple's beloved mascot). Take a few steps down into Founder's Garden, where you can see fresh pavement with a large Temple "T" and new furniture, including tables and chairs for students to take advantage of the outdoor space.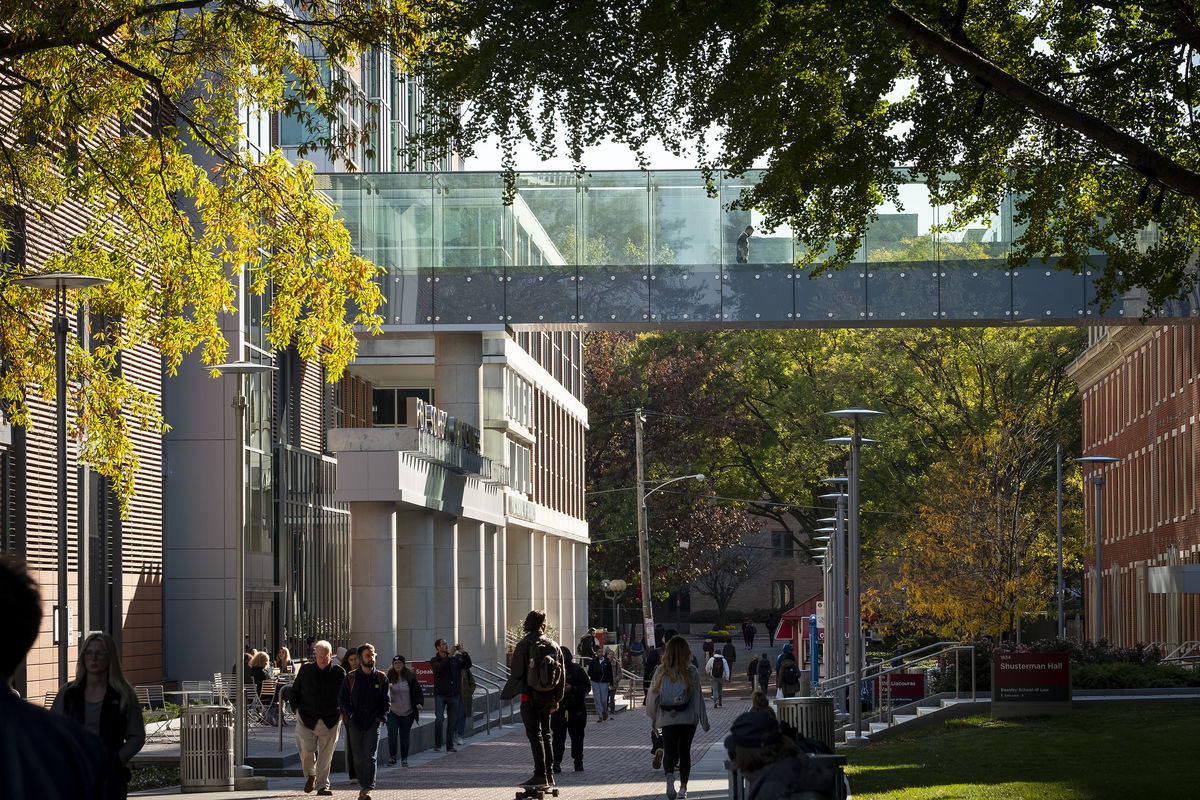 The glass skywalk connects the renovated 1810 Liacouras Walk building to Speakman Hall for students to easily navigate both buildings. (PHOTO: Joseph V. Labolito) 
1810 Liacouras Walk and skywalk
Fox School of Business has been home to an ever-growing student body, and therefore began plans for expansion in 2017. Additional classrooms were created in 1810 Liacouras Walk, directly across from Alter Hall, along with improvements to the Innovation and Entrepreneurship Institute. The historic facade of 1810 Liacouras has remained the same, however, preserving the building's original look and feel. Additionally, an enclosed skywalk now connects the third floor of Speakman Hall to the fourth floor of 1810 Liacouras for easy access.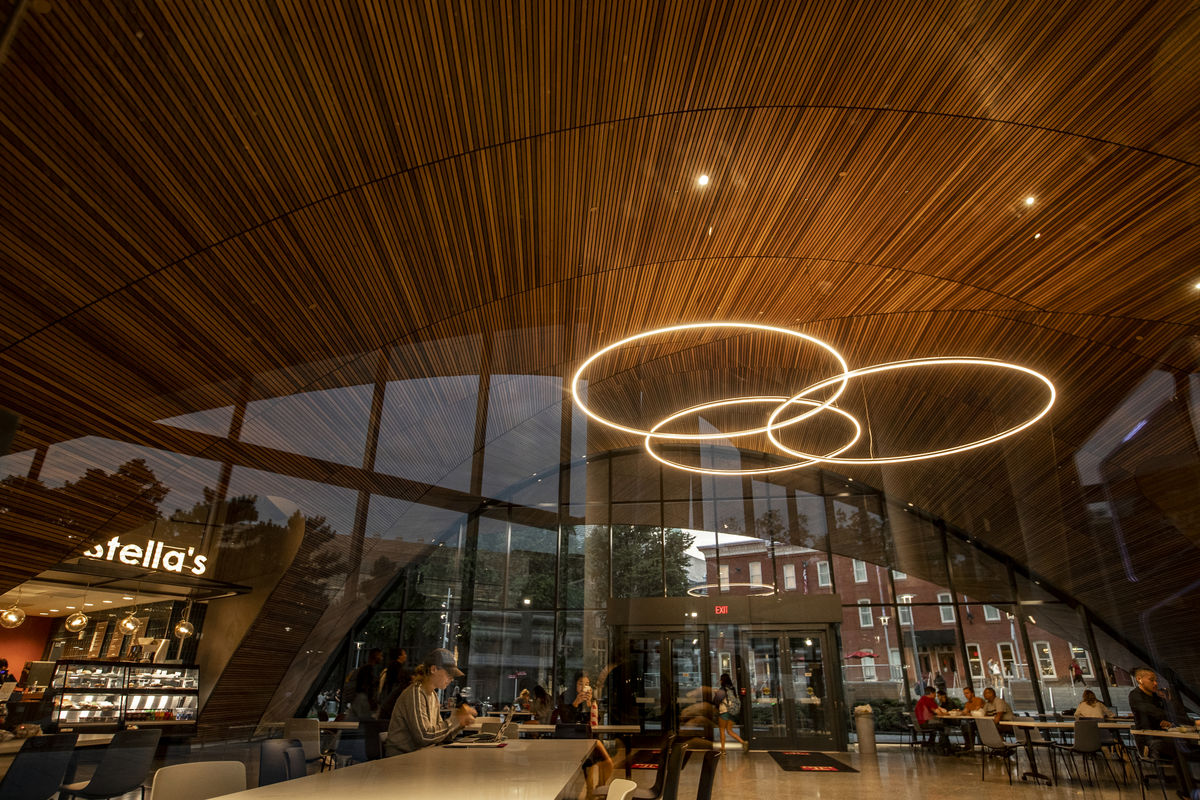 Charles Library, which opened in fall 2019, has become one of the hottest study spots on campus. (PHOTO: Ryan S. Brandenberg)
Charles Library
Perhaps the most obvious of the bunch, the highly anticipated Charles Library finally bedazzled campus in August 2019. The library boasts stunning architectural and design elements including tons of natural light, 2200 square feet of space, and meeting spaces for students to study and collaborate. Additionally, there is a makerspace, which includes a 3D printing "farm" with the ability to print several items at once, and a virtual reality studio. Added bonuses include one of the largest green roofs in Pennsylvania, Stella's Cafe serving fresh pastries and La Colombe coffee for brain fuel and, of course, the renowned BookBot to help you retrieve your books.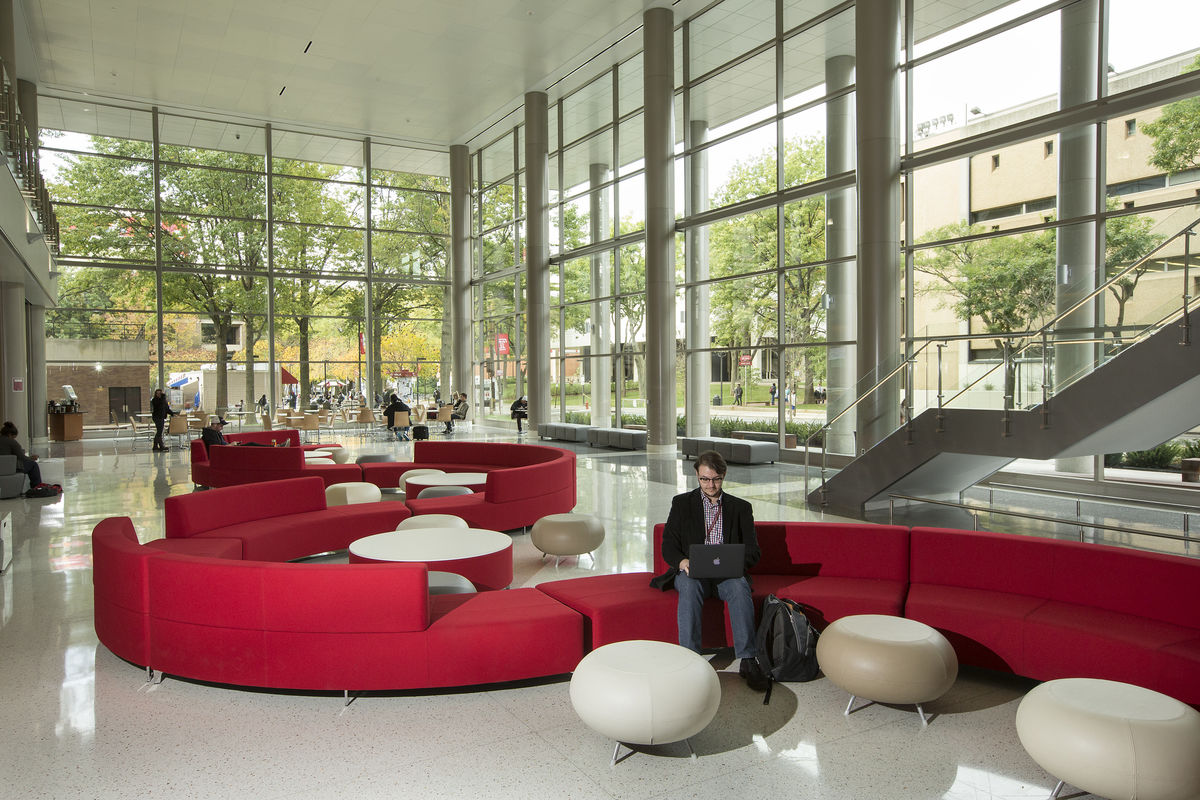 The first floor of the Science and Education Research Center (SERC) boasts plenty of natural light and lounging space. (PHOTO: Joseph V. Labolito) 
Science and Education Research Center (SERC)
One of the most beautiful buildings on campus, the Science and Education Research Center (SERC) is dedicated to cutting-edge science and technology research. As home of the departments of Physics and Computer & Information Science and seven research centers, SERC provides one collaborative space for scientists and students from different fields to work side by side. The building started off as a vision in 2007 and, more than a decade later, has blossomed into reality.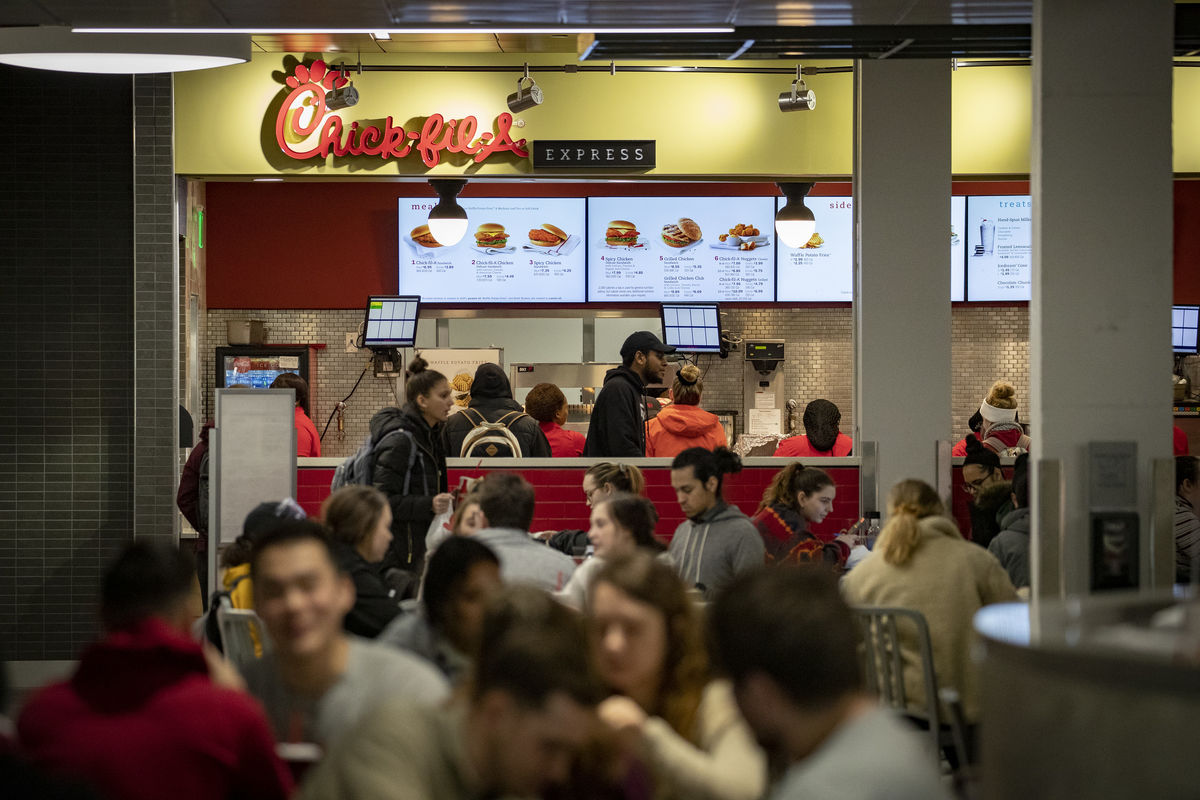 The second floor of the Howard Gittis Student Center now has a variety of food options from your favorite chain restaurants, including Chick-fil-A and more. (PHOTO: Ryan S. Brandenberg)
New dining options
When you envision the overall college experience, the dining hall is probably one of the first pictures to come to mind. Temple's new partnership with Aramark allowed for the renovation of the Howard Gittis Student Center food court and updated options at Morgan Hall, which both accept meal swipes. The Howard Gittis Food Center now has updated lighting, new finishes for floors and flows, and updated seating configurations to fit 750 students at a time. Options include popular chains such as BurgerFi, Chick-fil-A, Saladworks and more. And for all of the coffee addicts, you can grab Starbucks (located on the first floor) on your way to class.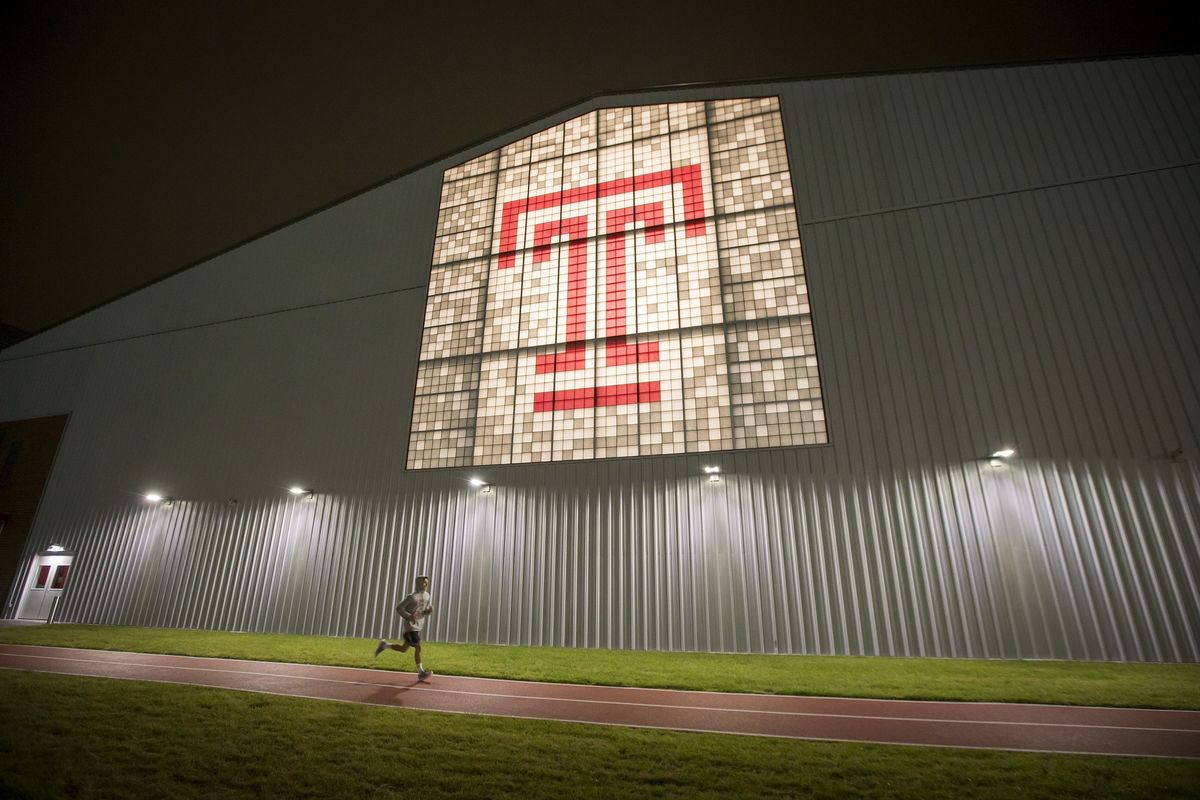 The Student Training and Recreation (STAR) Complex allows space for many different workouts, including a free-weight room, track and turf. (PHOTO: Joseph V. Labolito) 
Student Training and Recreation (STAR) Complex
The Aramark STAR Complex was unveiled in August 2017 as a multipurpose academic, athletics and recreation facility. The academic area features clinical training spaces for the College of Public Health, while the athletics area includes free-weight space, a climbing wall and turf field for intramural offerings and sports clubs. The best part? Treat yourself to a Jamba Juice after a grueling workout session, because you've definitely earned it.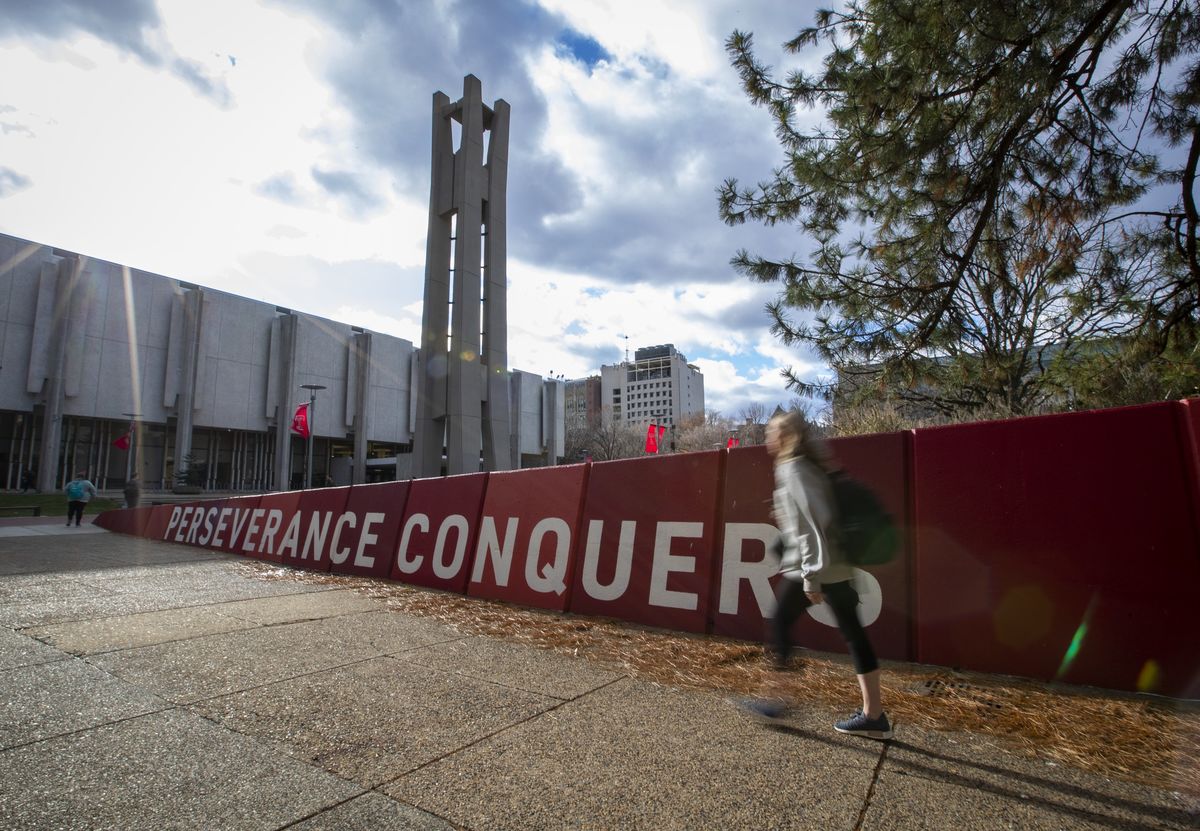 Located behind the Bell Tower, all Owls are reminded every day that Perseverance Conquers. (PHOTO: Betsy Manning)
Perseverance Conquers
All of the additions above have inarguably improved the culture of campus, but maybe the most simple update is one of the most important. The grassy area behind the Bell Tower, that you'd previously walk by without second thought, now has a new sign in place gently reminding all Owls that no matter what, perseverance always conquers.