Join us in recognizing the resilience, determination and adaptability of Temple's Class of 2020.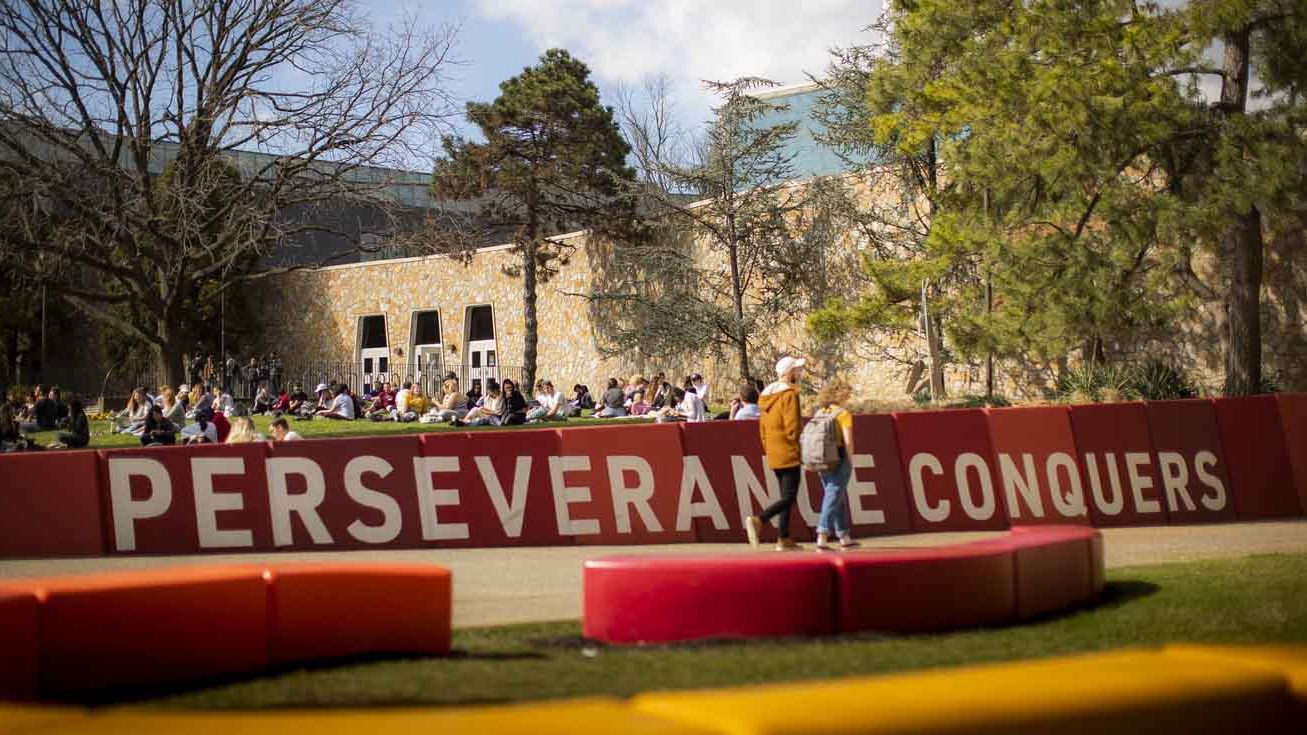 Temple students who are preparing to graduate this time of year are usually looking forward to donning caps and gowns for their Commencement ceremony and snapping photos—diplomas in hand—with proud family members and friends as they throw their caps into the air.
Likewise, the entire Temple community each May eagerly anticipates gathering in the Liacouras Center to celebrate the achievements of the university's newest alumni. 
This year, all Owls share in the disappointment of the Class of 2020 grads in having Temple's in person Commencement ceremony postponed
The decision to find a later date to hold the in person, on campus event was made in response to the call for social distancing to protect the health and safety of our graduates, their families, and our faculty, staff and wider community, as well as the pleas from the graduates not to cancel or hold a virtual Commencement.
"Our soon-to-be-graduates told us they did not want a virtual ceremony to replace an in-person event," explained Betsy Leebron Tutelman, senior vice provost for strategic communications. "And we heard them."
While Temple awaits the day an in-person ceremony can take place, university leadership have planned an additional, one-of-a-kind celebration for May 7, the day on which the students' degrees are officially conferred. 
"Our arrangements for a May 7 celebration are not meant as a replacement for an in person ceremony—that day is still to come," said Tutelman. "But May 7 is indeed the day on which Temple graduates become Temple Made. It's still a special day, and we want to recognize it as such."
To help mark this occasion and honor the academic accomplishments of Temple's graduating students, staff from Institutional Advancement and Alumni and Constituent Engagement, the Office of the Provost, University Events, and Strategic Marketing and Communications collaborated to create an online experience dedicated to this moment in time for the Class of 2020, centered on the university's motto and a phrase that uniquely describes the members of this class: Perseverance Conquers. 
"In their final year at Temple University, this group of graduates faced unforeseen circumstances and had to master new ways of learning, and yet working closely with their faculty and their classmates, they persevered," said President Richard M. Englert. "We want to celebrate the ability of the Class of 2020 to triumph in the face of obstacles. Their resilience is truly an example of what it means to be Temple made."
The Temple Made Day Class of 2020 web page, which goes live on May 7, features video messages of support and empowerment submitted by notable alumni, faculty, family members, classmates and the graduates themselves. 
The experience reflects on the journey of the past four years at the university, providing the graduates with one last stroll down memory lane before they head off into their futures. Also available on the page is a digital version of the Commencement book, giving the new alumni the opportunity to see their names "in print" as Temple graduates. 
Show your support to the Class of 2020 by sharing your messages of encouragement—complete this form to upload your submissions.