College of Education and Human Development launches a new scholarship challenge
 $4 million in donations will be matched over the next four years.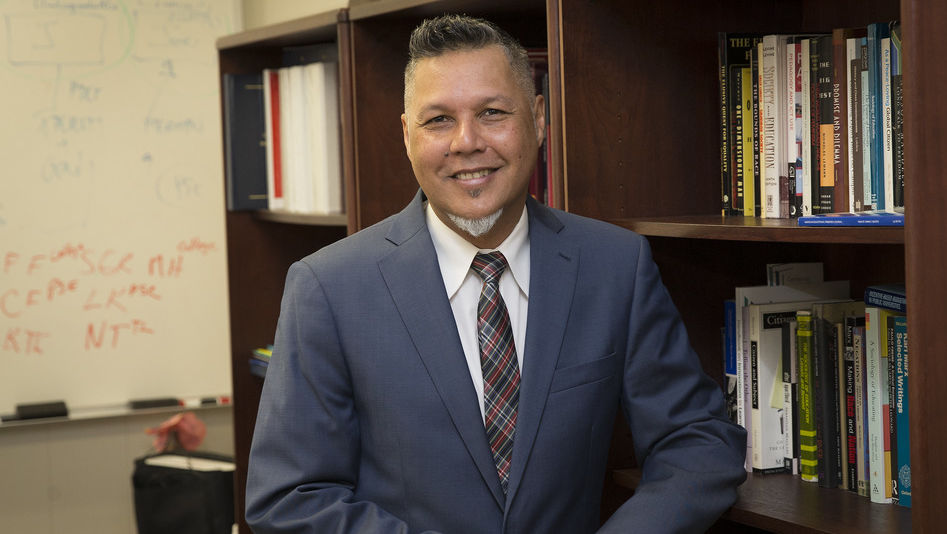 During a recent State of the College address, Gregory Anderson, dean of the College of Education, announced the Centennial Scholarship Challenge, an initiative to promote the affordability of undergraduate and graduate degrees in the College of Education. 
As part of the challenge, the College of Education will match up to $4 million in gifts over the next four years. Gifts will be used to establish new scholarship opportunities for students pursuing degrees in the field of education.
The scholarship challenge received its inaugural gift of $250,000 from the Kurtz Family Foundation, designated to a scholarship in memory of Robert J. Smith, FOX '56, EDU '62, a longtime educator in the School District of Philadelphia.
Donor-funded scholarships help make a college degree possible for students who may otherwise struggle to afford it. With fewer financial pressures, students have a clearer path to success in college, enabling them to carry full course loads and have more time to devote to their studies. 
"Scholarship funds provide essential resources that allow Temple to attract and empower our students, especially those from our Philadelphia community," said Anderson.
In a nutshell, scholarships create opportunity, explained Ed Stoner, assistant dean for development and alumni relations. "The Centennial Scholarship Challenge will compound the impact of a donation, and make a huge difference in the lives of students," he said.
Scholarships available in the College of Education supported by the challenge include the following. 
The Community College of Philadelphia Scholarship supports undergraduate College of Education students from Philadelphia who have demonstrated financial need and transfer from Philadelphia's two-year institution.
The College of Education Impact Scholarship supports undergraduates in early childhood education and human development and community engagement programs who are from Philadelphia and graduated from a Philadelphia public or charter school.
The Promising Mental Health Professionals Scholarship supports students with diverse life experiences pursuing graduate degrees in counseling psychology and applied behavior analysis.
The College of Education Shape the Future Scholarship supports full-time graduate students in select degree programs.
In addition to announcing the scholarship challenge and the scholarship opportunities it supports, Anderson reaffirmed in his address the College of Education's commitment to Philadelphia and North Philadelphia by citing a number of initiatives and programs in the areas of teacher education, workforce development, mental health, school leadership, youth leadership development and  partnerships with nonprofits and local schools. 
Make a gift to the Centennial Scholarship Challenge. 
—Dawn Angelique Roberts