An Owl spreads his wings on Netflix
Temple inspired Benjamin Norris to try a career in acting; now he's been cast in his first big role, in Netflix's Never Have I Ever.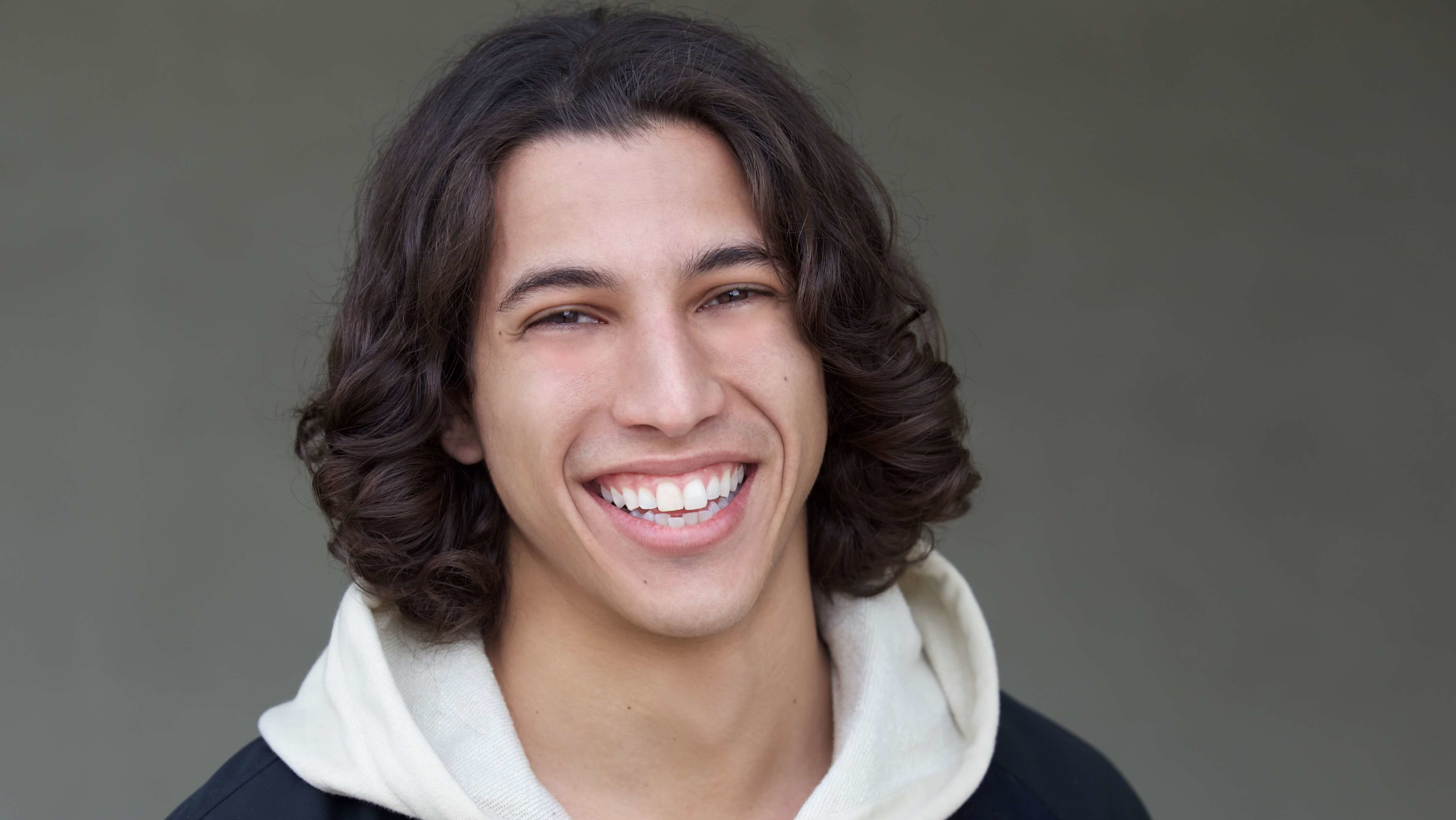 Every actor dreams of landing their first major role. For Benjamin Norris, TFM '12, that dream just came true: He's co-starring in the new Netflix series Never Have I Ever. 
It's an exciting step for the young actor, made all the more remarkable by the fact that he'd never considered a career in acting before coming to Temple.                                        
Norris grew up in White Plains, New York and always enjoyed keeping the people around him entertained. "I loved performing for my family," he said. "I would always put on little shows, and as soon as I was given my first video camera I was making my own movies." 
Although he appeared in productions of The Nutcracker as a child, he was never cast as the lead in his high school plays. He concluded he wasn't cut out for acting and decided to try screenwriting instead.
When it came to choosing a film school, Temple wasn't at the top of Norris' list. But in his senior year, his father drove him down to Philadelphia so they could visit the university. As soon as he set foot on campus and saw how lively it was, Temple moved up on his list.
A second tour and a look at the university's film facilities sealed the deal. "I was like, 'Oh, this is where I have to be,'" he said.
Norris' favorite classes were the ones that stretched him, like the scriptwriting class that encouraged him to write more creatively and the philosophy elective he took on the African American experience. "That was the kind of class I feel I saw in movies growing up, where it's this kind of open-ended forum where people can talk and be honest," he said. "It was truly eye-opening."
Temple also taught him the importance of being enterprising. "Temple to me was a very go-get-it-yourself school," Norris said. "I think a lot of the students there don't really have anything handed to them and that's kind of the beauty of it." 
The work ethic of his fellow Owls inspired him. "I realized that you don't only have to make a student film when it's assigned by a class," he said. "You can just sign equipment out and just make stuff all the time." And when his classmates started casting him in their films, he began to reconsider his career: "I started realizing how much I loved acting and how much I had a knack for it." 
Thanks partly to his time at Temple, today Norris is a writer and producer as well as an actor, and multiskilled in an industry where it pays to be versatile and create your own opportunities. "You need to diversify and you need to become a double and triple threat," he said. "Making your own stuff constantly, it doesn't matter if it's good or bad, you're exercising that muscle."
He was thrilled to be cast in Never Have I Ever. Co-created by Mindy Kaling, the show is a comedy-drama about Devi, an Indian American teenager navigating her way through high school. Norris plays Trent, the laid-back friend of Devi's crush. "I consider myself lucky that this script fell into my lap," he said. 
Working on the show has been a wonderful experience, especially because it was the first high-profile project for most of its cast. "This was most people's first big thing and everyone was kind of young," Norris said. "There were no stars, there was no one who was jaded," he said. "We were all just hanging out. It really felt like we were on a student film."
Norris hopes the show will be renewed for another season and that his recent role on NBC's Superstore will become a recurring one. Meanwhile, he's been keeping busy during the lockdown, writing and performing sketches and posting them online. 
Temple will always mean a great deal to him. "I wouldn't be where I am today without Temple," he said. The majority of his friends in Los Angeles are Owls. "We're still a family," he said. 
And they're all making careers for themselves. "I hope kids know it's possible. You just have to stick it out and try not to let the rejections get to you."
—Edirin Oputu