Temple to train hundreds of COVID-19 contact tracers
The unique online training and certificate program is free for Temple students and low cost for others who want to limit the spread of disease.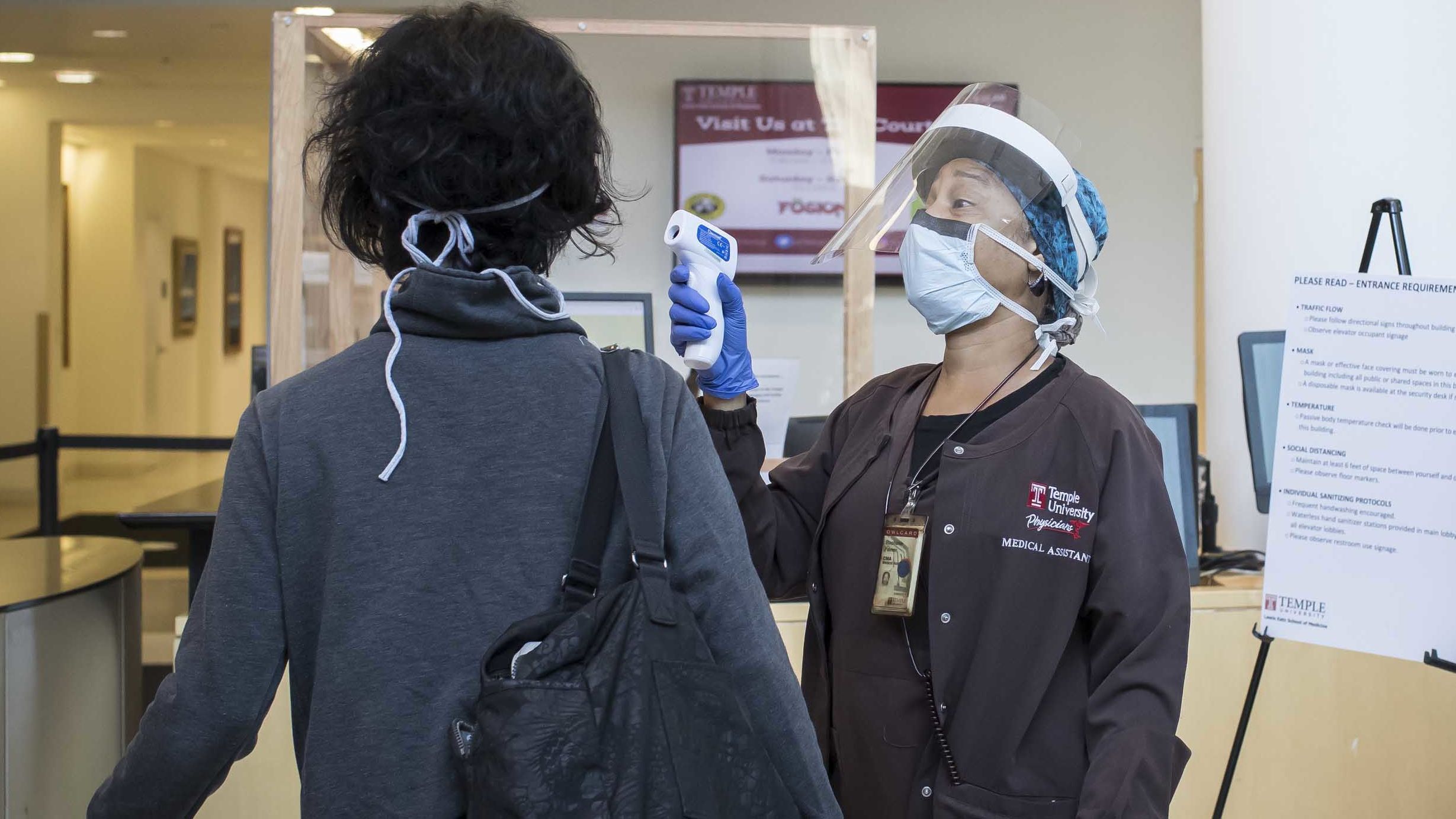 Temple University debuted a contact tracing certificate program this month that teaches individuals of broad skill levels how to track the spread of the COVID-19 virus. With enrollment open to all at no or low cost, hundreds have already enrolled in the training, including Temple students, health professionals and members of the public interested in fulfilling this essential role amid the current pandemic. The training is being run by Temple's College of Public Health, which also developed the program and created the curriculum.
"In order for states and businesses to reopen successfully, we need to have contact tracing, so that when people are identified as positive, we can find their contacts," said Resa M. Jones, chair of the Department of Epidemiology and Biostatistics, who spearheaded creation of the program. "If this isn't done, we risk having outbreaks. We risk more lives lost."
Jones said she believes Temple's Public Health Contact Tracing Training , which takes 10 hours to complete, is the most comprehensive of its kind in the country. Temple's program is unique as it requires participants to conduct a mock contact tracing call and pass a phone certification.  Administered online and over the phone, students learn and practice protocols that public health agencies desire, including how to remotely interact with patients with suspected or confirmed infection, gather data, share information about COVID-19, and advise appropriate quarantine and isolation.
The Centers for Disease Control and Prevention has called contact tracing "a core disease control measure" against COVID-19 and has advised communities to train a large contact tracer workforce to curb its transmission. Temple's new program meets this need and is quickly preparing people to work in these roles.
"It is important for universities to rapidly evolve curriculum to meet the vital needs of people, especially in these times of crisis," said Temple University Executive Vice President and Provost JoAnne A. Epps. "Creating this robust contact tracing certificate program addresses a health emergency when and where it is needed most. At the same time, it provides employment opportunities for people able and anxious to contribute their skills toward a solution to this global challenge."
"We're excited to see so much interest already and to be able to quickly scale the program for those in the Philadelphia region and beyond," Epps added.
Temple's College of Public Health has the capacity to train more than 1,000 workers this summer and is prepared to grow further as necessary.
Current training and certification is free for Temple students and largely draws from the university's College of Public Health, School of Pharmacy and the Maurice H. Kornberg School of Dentistry. Members of the public can participate in the program for free and earn a certification for just $50.
Learn more about Temple's public health contact tracing training.
—Andy Lochrie and Don Steinberg